Meet Horsham's Youth Council!
The Horsham Youth Council were elected in June 2023 and are serving a 12 month term in office.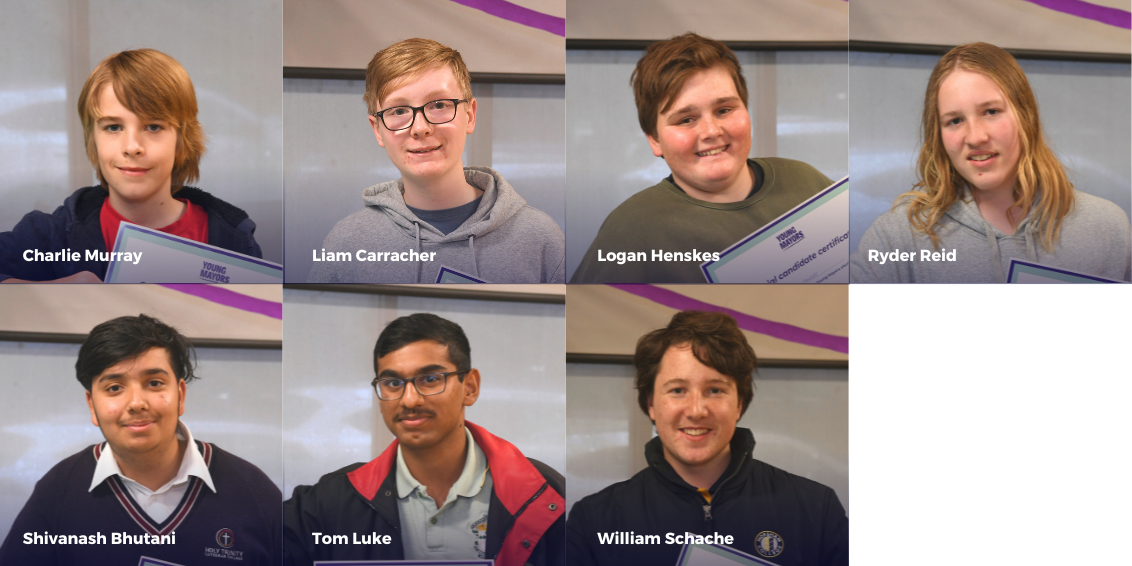 Together, the Youth Council are delivering projects, campaigns and events based on a priority agenda developed together early in their term. 
Youth Council Updates
The Youth Council are preparing their priority agenda, which will be published here soon.
If you have an issue you'd like the Horsham Youth Council to consider, contact noah.talbot@fya.org.au.
About the 2023-24 Youth Council
What type of projects and campaigns will the Horsham Youth Council run?
The Youth Council decide their priorities based on issues identified by young people in Horsham.
The projects run by youth councils around the world have covered a range of issues, including: 
Campaigns for mental health, LGBTIQ+ equality, poverty reduction, sustainability, safety and tourism

Youth homelessness support projects

Lowering the age of travel concessions

New inclusive council programs for young people with disabilities

Forums that bring young people together with local, state, and federal decision makers

New sports competitions, music programs, and art exhibitions
During the Term in Office, the Youth Council will regularly consult with their constituents to make sure their work is meeting the needs of young people in the community. Consultation will happen in different ways, including through a mid-term Town Hall Meeting.
How often and where do the Youth Council meet, and what's the time commitment?
The Youth Council meet once a fortnight. Meetings are 1.5 to 2 hours on a weekday after school.
As well as fortnightly meetings, Youth Council may have the chance to go to HRCC meetings and other events, which are decided as the Term in Office rolls out.
Are Youth Councillors be paid?
Youth Councillors are paid a quarterly stipend of $250 ($1000 across the Term in Office) to recognise that costs might come up as a part of being involved (eg. transport).
Food is provided for meetings with all dietary requirements catered to.
Does the Youth Council work with the Horsham Regional Councillors and Mayor?
The Youth Council have opportunities to meet with and provide recommendations to HRCC Councillors and the Mayor throughout their Term in Office.
What support do young people get?
Young people running for election have access to workshops and mentoring to support their campaigns by Australia's leading campaigners, journalists and civic leaders.
Candidates are given $100 to spend on campaign marketing materials and 10 t-shirts to design for their campaigns. To keep it equitable, candidates are not permitted to spend any other money or get in-kind support to advertise in their campaigns.
Once elected, the Youth Council do a thorough induction, have access to a constantly updated resource library, and are supported by a staff member based in the Council area.
Youth Councillors are paid a quarterly stipend of $250 ($1000 across the Term in Office) to recognise that costs might come up as a part of being involved (eg. transport).
How do I get involved?
How can I participate in the Horsham Youth Council?
The Horsham Youth Council are fulfilling their term in office, which ends in June 2024. 
Nominations to run for election for the next term in office will open in January 2024.
In the meantime, you can have your say on issues they cover by emailing noah.talbot@fya.org.au.
How old do you have to be to get involved?
Nominations for the Horsham Youth Council are open to young people aged between 11 and 17 years of age (at the time of application) living in the Horsham Regional Council area. You do not need to be an Australian citizen to nominate yourself. 
Nominations will reopen in early 2024.
Why can't over 18s run for Youth Council?
Australian citizens aged 18 and over are eligible to vote in local, state and federal elections, and can nominate themselves to run for election to represent their constituents at all levels (and we encourage you to consider it!)
If you're over 18 and want to be involved in the Young Mayors program in other ways, get in touch! 
We have paid opportunities available for young people to deliver presentations at schools, support other young people to nominate themselves, help coordinate Election Week, set up and manage voting centers, and count votes.
Does it cost anything to be involved?
The program is completely free to participate in.
Is the Young Mayors program a school activity?
No. Elections will be run at schools, but the Young Mayors program is not part of the curriculum.
Youth Council runs outside of school time, but it's best to let your school know you'll be getting involved either as a candidate, or as an elected youth councillor. A letter to your school can be provided on request.
On occasion, Youth Councillors may have the chance to get involved in activities that run during school hours, with advanced notice.
Next Youth Council election
Where and when will the election happen?
The next election will be held over one week in May-June 2024. Across the week, ballot boxes will be set up in high schools across the Horsham region. Check back early in 2024 to find out if your school, or a library or community centre near you is involved.
How does voting work?
Voting is proportional representation to the local government voting system.
How is the campaign process managed to ensure it is respectful and equitable?
We are committed to this program being a safe, accessible opportunity for all young people.
All candidates are asked to sign a code of conduct when they nominate themselves to run for Youth Council.
Candidates are given campaign support by FYA, and are not allowed to use any personal funds or seek donations (cash or in-kind) for their campaigns. We want to make sure all young people, regardless of privilege, are on an equal playing field.
Can candidates use social media to promote campaigns?
Social media can be used for campaigns as freely available tools for promotion. Candidates can not run cash advertising on social media platforms.
A comprehensive set of child safeguarding policies underpin all of FYA's work. In addition, a well-being plan tailored to the program in Horsham is in place to ensure young people are using social media safely, with clear avenues for support should any incidents occur.
General info
How did Young Mayors Horsham start?
Horsham has had a Youth Council in place for the past few years. Consultation with existing members found that they wanted more involvement in decision-making, and to take a more active role in the community. 
FYA came to Horsham in November 2022 to meet the Council, young people and community allies to talk about the Young Mayors Program, and ran a co-design session to shape the Young Mayors program with and for young people in Horsham.
The session was attended by 29 people, including 20 young people, the Mayor, council staff, community stakeholders and FYA staff.
The session led to the development of the program, tailored to young people in Horsham.
What safeguarding is in place for young people in the program?
The Young Mayors program works with young people aged 11 to 17 years. We recognise this program puts young people in the public spotlight, and this can create vulnerabilities.
A well-being plan tailored to each community is developed at the beginning of the program, based on a thorough co-design process undertaken with each local government area.
The well-being plan includes, but is not limited to specific actions and support available to keep young people safe, processes to report harm, and clarity on expectations young people can have of each other, partners involved and the general public.
FYA and our partners are required to have Working With Childrens' Checks and adhere to a comprehensive set of safeguarding policies and legislative requirements.
What inclusion and accessibility support is available?
We are working hard to make every part of the program as accessible to as many people as possible. This includes using wheelchair accessible venues, having the option to provide Auslan Interpreters for events, providing single and gender neutral bathrooms, creating social scripts and maintaining COVID safety. 
We are committed to supporting all access requirements and welcome suggestions for any access needs not covered here. Please email Tahlia Azaria (she/her) at tahlia.azaria@fya.org.au or call FYA on (03) 7046 3837 to book a time to chat.
Got more questions?
During the nominations period, we'll be coming to participating schools and community groups to tell you more about the Young Mayors program and how you can get involved. 
In the meantime, if you have a question that hasn't been answered here, get in touch.