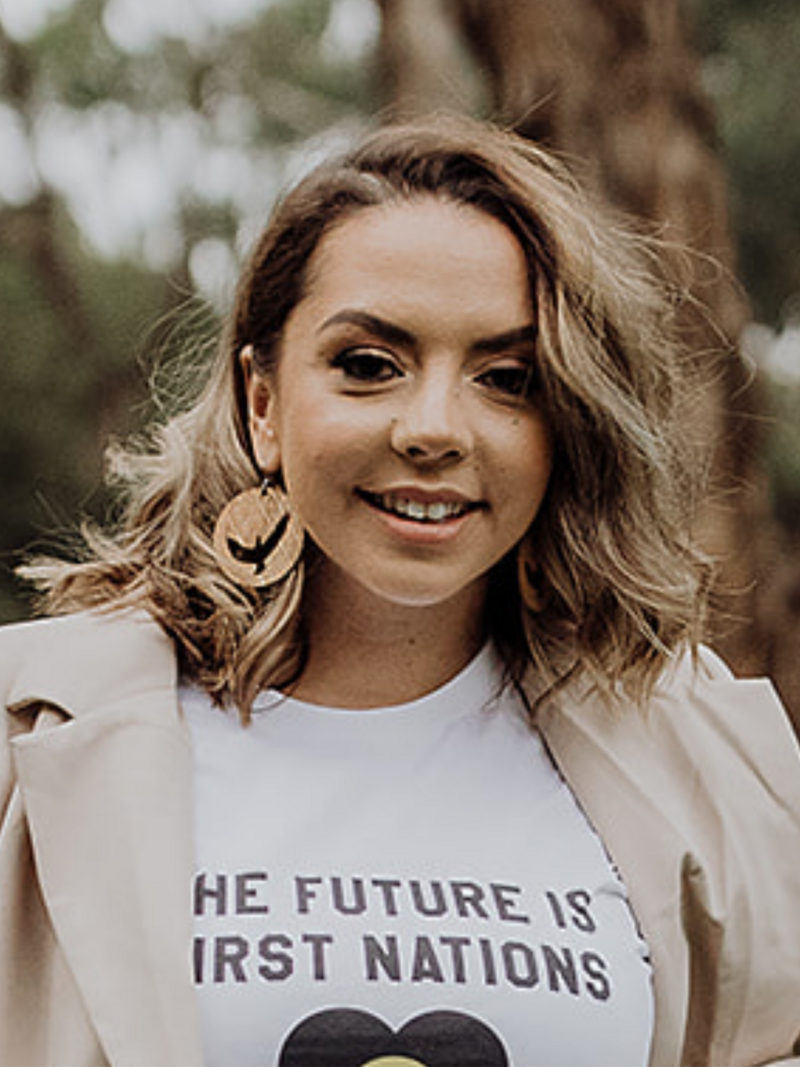 Caroline Kell (she/her)
Caroline Kell is a proud sovereign Mbarbrum women. A former Counsellor with over 6 years' experience working alongside Victorian Aboriginal and Torres Strait Islander Communities to drive outcomes in truth telling, treaty, health, and mental health reforms.
She is the Founder of Blak Wattle Coaching and Consulting a 100 per cent Indigenous owned agency. She coaches and mentors First Nations leaders and business owners to feel safe in the workplace, to have big goals and take up space.
Caroline is also a bold and conscience facilitator and thinker. She delivers thought provoking workshops and addresses, which draw on the power of shared story, connection and evidence.