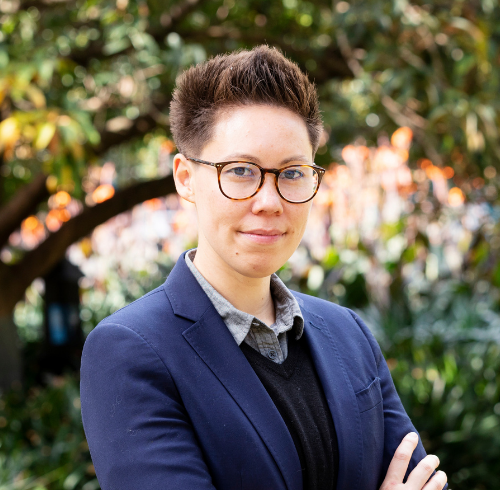 Lee Carnie (they/them)
executive director, advocacy & Campaigns
Lee Carnie is the Executive Director of Advocacy at FYA. They are passionate about backing young people to fight injustice and create change – from newsrooms to boardrooms and parliaments across the country.
Prior to joining FYA, Lee was the Strategic Advocacy & Policy Manager at Victoria Legal Aid, focusing on Robodebt, urgent COVID-19 measures to prevent poverty and homelessness, and advocacy to the Royal Commission into Victoria's Mental Health System.
Lee has worked on strategic litigation, campaigns and advocacy for a range of equality law reforms across Australia, including marriage equality, stronger human rights and anti-discrimination protections, hate speech laws, birth certificate reforms, and access to gender-affirming treatment for trans young people. They have served and volunteered for a number of community organisations, including Fair Agenda, Liberty Victoria, Youthlaw and Empowering Women of Nepal.