All over the world, young people are leading action on some of the world's greatest challenges. They're taking a stand and serving up some A+ comebacks while they're at it. Sumarlinah ranks some of the most recent examples of young people speaking out in memorable and indeed, legendary ways.
Just like American singer-songwriter Normani giving us all the motivation we need for the rest of forever, here are some queens that are showing us how to clapback and keep it moving. The world is literally burning and so we need to get busy folks!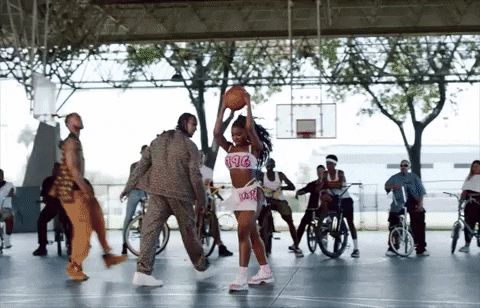 Normani in her new music video for Motivation, redefining what it means to bounce back.
#4 Greta Thunberg claps back at Trump
The climate movement's favourite minor, Greta Thunberg, has set the tone by saying no to all time-wasters, including the United States President Donald Trump.
Greta recently announced she was heading to the US, and when asked if she would meet the President she said, "Why should I waste time talking to him when he, of course, is not going to listen to me?"
After all, Greta is about demanding action, which is why she is preferring to bestow her presence on a New York United Nations climate summit.
Interviewed on the zero emissions yacht that will get her to the US for the talks, she says, "It just shows how impossible it is to live sustainably today— it's absurd that you have to sail across the Atlantic Ocean like this to get there with no emissions…But I feel like since I'm one of the few people in the world who can actually do this I want to take that opportunity to do it."
Gracefully showing how we can use our perceived weaknesses as strengths, Greta points out that "We [children] tell it like it is, we don't care to be polite. And we make people feel very guilty."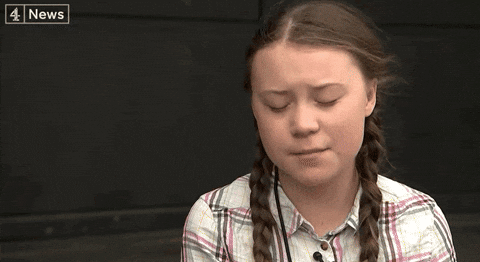 Greta saying "Many people think that climate action is an opinion, but it's not an opinion, it's a fact".
#3 Sally Rugg claps back on Q&A
A special shout-out to Sally Rugg, who turned an entire Q&A show into a clapback seminar.
In the wake of Isreal Folau making some incendiary statements about how gay people will go to hell, Rugg—an LGBTQIA activist who spearheaded the same-sex marriage campaign in 2017—appeared on ABC's Q&A as one of the guest panelists. Folau's statements were the first topic to be raised, and Rugg wasted no time setting the record straight. 
*judging in lesbian* https://t.co/4upvNBndxj

— Sally Rugg (@sallyrugg) June 24, 2019
With patience, wit and articulation she defended us gays and I'm sure instantly won many more fangirls. Her composure was immaculate given the vitriol flying around her, and I want to give her all the awards for not flipping the table in rage.
This is the kind of inspiration I think we need—hard and smart, right on the money, and not wasting our emotional investment in people who don't deserve it.

#2 Alexandra Ocasio-Cortez (AOC) claps back at Twitter
Hello everyone's favourite Congresswoman: Alexandra Ocasio-Cortez (AOC).
A member of the US House of Representatives since January 2019, she has wasted no time speaking her mind and standing her ground. As a very upfront and vocal Democrat and woman of colour, she's been targeted by a number of conservative Republicans. 
After a video of college AOC was leaked in an attempt trying to discredit her for dancing, she posted a 2019 version of the same in congress, resulting in the cutest video of a politician dancing of all time (not that there was much competition, except for Theresa May, which was…umm…. not competition).
I hear the GOP thinks women dancing are scandalous.

Wait till they find out Congresswomen dance too! ????????

Have a great weekend everyone 🙂 pic.twitter.com/9y6ALOw4F6

— Alexandria Ocasio-Cortez (@AOC) January 4, 2019
AOC is such a great example of a modern politician—sharing recipes and make- up tips on Instagram while explaining political structures. Can you think of a politician more suited to today's political climate?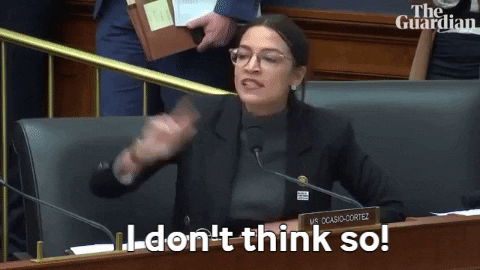 #1 Indigenous student claps back at Pauline Hanson
There's not really much I can add to this one.
I've been trying to put myself in Hanson's shoes and consider a situation where I would be able to justify a) going against the majority of First Nations across the continent who have been demanding that climbing Uluru be made illegal; b) going to Uluru, trying to climb it to show how great and important it is; and then c) argue with a group of young First Nations women about whose land this is. I've tried to find some sort of alternate reality where this would make sense, but, alas, I cannot.
I think that the Australian colony is the largest cult of the modern age, and that First Nations people keep fighting with strength, purpose and even humour is what tells me that we should have faith in humanity.
this young girl is a QUEEN pic.twitter.com/xMyLyzSHOa

— Jennine Khalik (@jennineak) August 24, 2019

Hanson: Where's my land if it's not Australia?"
First Nations Queen: "Um, England?"
Watch this masterpiece with sound.
I hope these queens have shown you that we can and definitely should keep fighting! We may have lost a lot, but we still have so much. And I for one am proud and honoured to be on the same side of history as these young heroes and their honorary clapbacks.
Image credit: A Current Affair, Kill Your Darlings, The Ecologist.