Protests have been pivotal in the course of driving important political change and advocating for the rights of marginalised communities throughout Australian history.
Protests were at the forefront of ending our involvement in the Vietnam war, securing women's right to vote and advancing Indigenous land rights. Recently, young people across Australia and the world have taken to the streets to demand better on the issues that matter to them.
Notable protests include the ongoing School Strike for Climate marches, rallies held on January 26, and International Women's Day rallies. Protests continue to be a cornerstone of advocating for the issues important to us. As such, it's important to understand your protesting rights to ensure you are safe while making sure your voice is heard.
The right to protest
Interestingly, we do not have the right to protest written directly into our constitution, unlike many other countries.
However, Victoria, Queensland (from January 2020) the Australian Capital Territory (ACT) have protected the right to protest directly through their own state based human rights acts.
Australia is a party to seven core international human rights treaties, two of which feature the right to freedom of assembly and association. There is no legislation that enshrines this right on a national level in Australia.
Organising a protest – legal requirements
If you are organising a protest or demonstration in a public space, you'll likely be required to notify the police or obtain a permit from your local council and/or your local roads authority. This will depend on which state you are organising the protest in.

In most states, a notification and/or a permit needs to be provided to the relevant authorities between five to seven days in advance to the planned protest. Approval for a protest will generally be given by the relevant authorities (with or without conditions) unless they are prevented from doing so by a court or they have a reasonable belief that the protest will endanger public safety, damage property or in some circumstances the protest is not in the public interest. You can find the specific requirements for each state and territory summarised below:
Victoria 
Depending on the local area, the local council may require you to hold a permit.

A permit from VicRoads may be required where a protest is likely to impact major roads and freeways.

New South Wales
There is no obligation to inform police of a planned campaign or protest, however it is recommended that you do so. Provided you give the police at least seven days' notice of the campaign or protest, the police cannot oppose it unless they apply to a Court to prohibit the public assembly.  
Queensland
A notice of assembly needs to be approved by the police. You must send a notice of assembly to the closest police station to where the assembly will be held. Provided the notice was sent at least 5 working days before the assembly is held they will give approval, which may or may not include certain conditions, such as the size of placards and whether loudspeakers and microphones can be used. The police can only oppose an assembly if they apply to the court for an order that prohibits the assembly from taking place.

You should also send a notice of assembly to the local council responsible for the place where the assembly will be held.
Western Australia
When more than three people in Western Australia come together in public for a protest, meeting or procession they must obtain a permit. Applications for a permit need to be made to the Commissioner of Police at least 4 days prior to the event. The Commissioner may approve a permit, but subject it to certain conditions (which must be followed). A permit cannot be refused unless the Commissioner believes the protest will damage property, create a public nuisance or obstruction, or place people in danger.
If a protest or procession passes through several police districts the application can be lodged directly with the State Traffic Intelligence, Planning and Coordination Unit (STIPCU).
South Australia
When a protest or demonstration will be held in, or will move through, a public space in South Australia a notice of assembly must be approved by either the local council or the local police (where the event will be held). The notice must be given to the relevant authority at least four days before the protest or demonstration is held. The police or local council are only able to object if they think the event is contrary to the public interest.
Northern Territory
A permit is required to hold a protest, demonstration or other event on a public street in the Northern Territory. Permits will need to be approved by both the NT Police and the relevant local council at least 7 days before the event will be held.
If you are planning to hold a protest or demonstration in a public location other than on a public street, such as a local park you should contact the local council to see whether a permit is required. 
Australian Capital Territory 
Different circumstances apply for the holding of a protest or demonstration in the ACT, depending on where the protest or demonstration will take place.
Generally, if you are planning a protest or demonstration on 'national land' a permit is not needed unless you plan to erect a structure.
If you plan to hold a protest or demonstration within the Parliamentary Precincts you will need to obtain approval from Parliament House Security or the Australian Federal Police.
For other areas in the ACT you should contact 'Access Canberra' to see what is required.
Check out Not-for-profit Law for more information.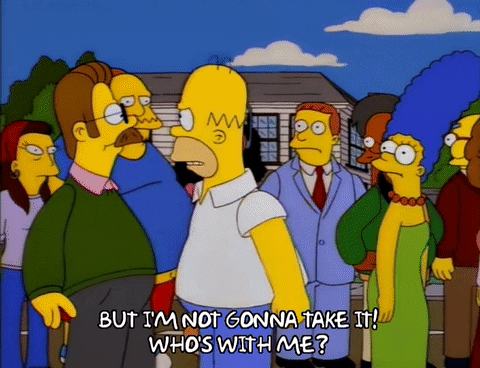 Can you be asked to leave a protest?
Individual states and territories have laws specifying the requirements for when police can enforce 'move-on' laws or ask you to leave a public place. In most states, police are only allowed to request you to vacate a public place or shut down a protest if your behaviour is a threat to public safety, property is being damaged, or protestors are engaging in violence. If you are asked to leave a public area, you are generally not allowed to return to that location for 24 hours.
See YouthLaw for more information about move-on laws.
Picking your battles: stay calm if confronted by police
You may be confronted or questioned by police during a protest. It is best to stay calm during this process, and knowing your rights can help you do this.
Remember these key rights:

The police do not have the right to demand your name or address without a reason. Generally, a police officer can only ask you to give your name and address if they believe you: have committed an offence or are about to commit an offence. However, it is an offence to refuse to give police your name and address or to give police a false name and address if they have a lawful reason to ask you for your details.
You are not required to provide any information beyond your name and address if questioned by police. In these cases, you are able to exercise your right to be silent to any other questions and state 'no comment'.
There is no such thing as speaking 'off the record'. Anything you say to a police officer may be used by them to arrest or charge you. The police could use the things you said as evidence in court to show that you broke the law.
If you are put under arrest, you must be told that you are being arrested and why.
See Youth Law Australia, the Australian Government, and this Vice article for more information about your rights.
The content of this article is provided for information purposes only. This article does not constitute legal advice, is not intended to be a substitute for legal advice and should not be relied upon as such.