As of October 2018, casual employees now have the right to request a permanent part-time or full-time position after working for at least a year in a casual role. If like many young people you've spent a lot of your working life jumping from one casual job to the next then this is BIG news.
While hourly rates are often slightly higher and shifts are usually more flexible for casual employees, these benefits come at the expense of stability and security that a full-time position can offer. Becoming a permanent part-time or full-time employee means you are be entitled to paid sick, parental and annual leave, as well as  a period of notice if you are dismissed.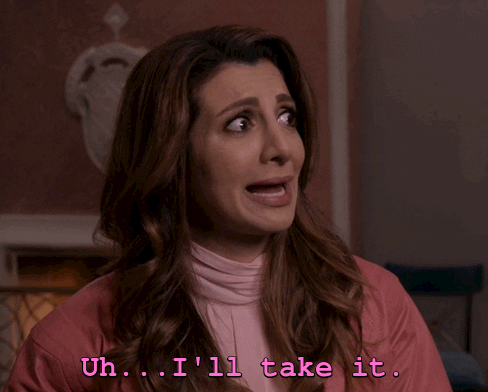 As a young worker it's important to stay in the know when it comes to your entitlements in the workforce, so we've gathered all the key facts on the update for you straight from the Fair Work Ombudsman.
Here's how it works
Employers need to give all casual employees notice in writing that the are entitled to become part-time or full-time within the first 12 months of them starting work (if you are currently employed, you should receive this notice by January 1, 2019). Even if you don't receive a notice from your employer, you're still entitled to put forward a request.
Most awards have minimum requirements for switching from casual to full-time or part-time. You can check the requirements specific to you by using this tool.
For most industries, the requirements include:
Having worked a regular pattern of hours over a period of at least 12 months
Could continue to work those hours as a full-time or part-time employee without significant changes
Putting forward a request
Firstly, you'll need to consider whether the hours you've been working are similar to full-time hours (38+ hours per week) or part-time hours (less than 38 hours per week). You must already be working similar hours casually to a role you'd like to make permanent. You will need to include this information in your request. Once you've figured this out, you can submit a request in writing to an employer stating you'd like to switch.
What you need to know about refused requests
There are a few measures in place to ensure that employees are supported when making these kind of requests. For example, if an employee puts forward a request they can't be hired and re-hired as a casual or have their hours changed to avoid any right to switch to full-time or part-time employment. If an employer does not wish to make the switch they must include reasonable grounds as to why not with 21 days of receiving a request.
Reasonable grounds for refusal include:
the employee doesn't work regular hours
the employee's job won't exist in the next 12 months
the employee's working hours will be significantly reduced in the next 12 months
there will be a significant change in the hours or days needing to be filled which do not fall into times when the employee is available
If you find yourself in need of some more support making the switch from a casual to permanent full-time or part-time in employee, you might want to reach out to the Young Workers Centre for some advice, resources and tools. They can put you in contact with the right services to help get you on the right track. If you have submitted a request and have encountered issues with your employer you may want to get in touch directly with the Fair Work Ombudsman.