Chances are you've muttered the words "Yikes! Owning a home? That'll never happen!" Wrangling a deposit, snagging a steady job and simply navigating the hoops and hurdles of a mortgage, can all make home ownership seem like a near impossible feat. But there are a few emerging initiatives that could change the game for good.
According to a recent report on housing affordability in Australia, we've hit a bit of a rough patch — demand is high, supply is low and affordable options are few and far between. For young people, there are a few big hurdles to leap before you can even think about throwing your hat in the ring at an auction of putting an offer forward. Rental properties are damn expensive, it takes 2.6 years on average to land a steady full time gig after full time study, plus financial literacy of young Australians is low, especially when it comes to things like mortgages.
Our world is becoming increasingly flexible, global and mobile, and technology has a huge part to play in what future systems might look like. The way we work is no longer linear and the way we live is evolving too. The "Australian dream"  of getting a job, saving money, buying a house and living happily ever after, is due for a reboot. We need to consider what kind of systems might support a more flexible ways of living and working. Luckily, there are a few game changers leading the way with innovative solutions that could shake things up for good.
Saving through your superannuation
The First Home Super Saver Scheme introduced by the Turnbull government in 2017, allows people to save for their first home deposit by making special contributions to their superannuation fund. You can make up to $30,000 worth of contributions this way, which attracts less tax and greater interest compared to if you were to hold your savings with a bank. When you're ready to plunge into the market, you can apply to retrieve your funds.
On one hand this is trying to propose a way for young people to overcome challenges of saving for a deposit, but on the other hand, it's not addressing the fundamental issue: by assisting young people with their savings, the scheme doesn't mitigate the unaffordability of housing.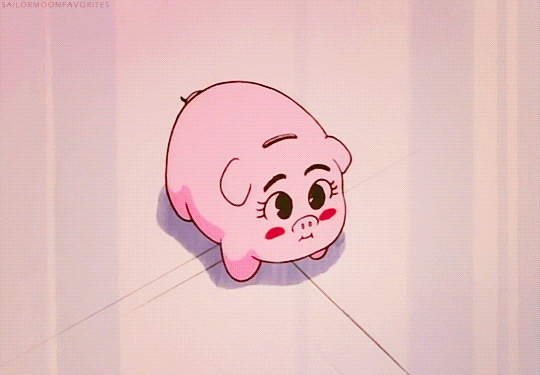 Shared home ownership
Shared home ownership is one model where multiple people come together (and sometimes a third party, like a community housing group) to purchase a house, dividing the deposit and mortgage repayments between them. It increases accessibility for those who cannot secure loans, or for buyers who cannot save a whole deposit. There are many examples of  shared home ownership models in the UK an US (it's still pretty new in Australia) where the co-owner is usually the state, a private company or a not-for-profit organisation. This model currently exists as government initiative in Western Australia (properties can be bought with a 2% deposit) and as a pilot Victorian government model (properties can be bought with a 5% deposit).
There are many ways you can divide the ownership of a property, but the key idea is that once the occupants decide to sell the home, the profits are split according to the percentage of ownership. Or alternatively, the property may be bought out by one of the co-owning occupants.
Alternative pathways to ownership
There are two groups in Melbourne keen to change the game for first home buyers. Assemble is a offering a "try before you buy" approach. All applicants enter a ballot to secure a five year lease, at the end of five years they will have the option to purchase their home. The price of the home is agreed at the beginning of those five years, meaning the price won't increase while you continue to save money. Residents also receive ongoing financial education during their lease period.
Nightingale is another model that hopes to create new pathways for first home buyers. Managed by a group of architects, Nightingale create sustainable zero-footprint buildings to be sold at cost-price (which basically means the cost of the building and land is all you pay as an owner). There are no marketing teams, no developers and no real estate agents, which ultimately means the buildings are high-quality, eco-friendly and reasonably priced. Applicants go through a balloting and interview process to come on board as residents. The design and functions of each building are led with community, sustainability and cost-effectiveness, front of mind.
Tiny homes
Tiny Homes  have become an increasingly popular option to minimise both environmental impact and cost of living. The concept rejects the idea of having more space than you physically need, and building to extend as your family grows or your lifestyle changes. Tiny houses can be built on a trailer or permanently fixed, on either leased or purchased land. Many people who live in tiny homes form small communities that purchase land together (similar to the co-ownership model mentioned above) to further reduce costs.
Tiny Homes can cost as are incredibly cost effective, and new technologies have allowed for innovative building methods too. Check out this 3D printed tiny home that costs just $10,000!
Local and state councils are still working out how to regulate tiny homes, in addition to ensuring they are safe and comply with relevant building codes. While the tiny home movement is still emerging, it is likely they will become an exciting future housing option.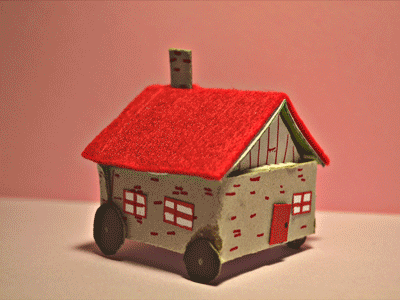 There are plenty of exciting new ideas emerging to tackle housing issues in Australia. We know housing models need to adapt  in order to better serve the changing ways people live and work. These models have promise, but a broader understanding, education and discussion around housing and finance is essential for young people to move things forward. We need to find a way to make housing more accessible and reimagine home ownership for good.