The tampon tax is the name given to the 10% GST on menstrual products, which adds an extra cost to health items that are essential for over half the population. As of October 2018, a bill has been passed to abolish the tax.
Greens Senator, Janet Rice introduced the bill to axe the tax back in June 2018, stating "it is frankly ridiculous that while items like […] even Viagra are exempt from GST, sanitary products are not. This is a sexist and unfair tax on our biology."
GST is the Goods and Services Tax, which is paid by consumers and received by the government. Say for instance you bought a box of tampons for $5.50 with the tax in place, 50c would be paid to the government. Without the tax the same box of tampons would cost just $5.
Prime Minister Scott Morrison backed the bill to abolish the tax just a few months ago and treasurers met at the start of October to discuss the issue. The result? Unanimous agreement from all states and territories to pass the Federal Government's proposal, which will see the tax removed by January 1, 2019. This is a huge step forward 18 years after the bill to tax sanitary items was first established.
When did this all start?
The initial tampon tax was first rolled out back in 2000, which erupted in a protest that saw lobbyists dressed as superheroes (calling themselves the Menstrual Avengers) and throwing tampons at politicians. You can take a look at some of the key quotes from the discussion that went on in parliament at the time here.
Fast forward 18 years and there are still plenty of public campaigns fighting the tampon tax. One of the most prominent protests #StopTaxingMyPeriod (which received over 100,000 signatures in protest) and was led by Sydney University student Subeta Vimalarajah. She shared on ABC's Radio National that "taxing Australian's for getting their period isn't just sexist, it is fundamentally unfair." You can hear more of her story by listening to the whole segment here.
But why is the tampon tax such a big deal?
No one chooses to menstruate. It's a completely involuntary and uncontrollable bodily function. If you do the maths, on average a person will spend thousands of dollars on sanitary products in a lifetime and literally years of their life having their period. The tampon tax adds an extra cost to what is already a recurring physical and financial strain.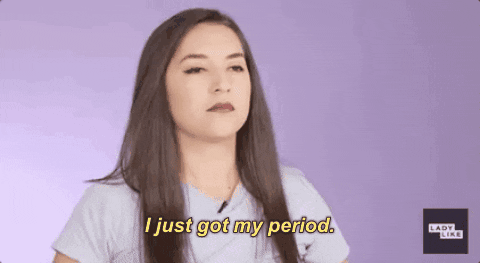 Chronic health conditions like Endometriosis affect one in 10 Australians, meaning that menstrual products are a part of everyday life for many people. The cost of managing a chronic condition and purchasing health supplies can be immense. Removing the tax on sanitary health products is one way to ease the burden.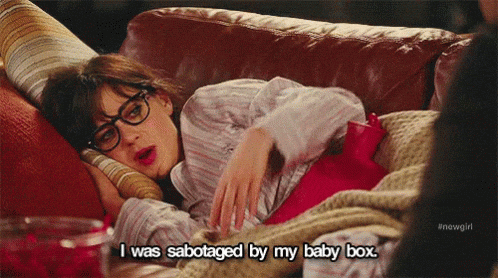 For many people, menstrual products are inaccessible because of their price. Abolishing the tampon tax brings us one step closer to ensuring everyone who menstruates has access to sanitary health products. There are also some amazing organisations already working to provide products to communities who need them, including Share The Dignity, The Period Project and Gift Box Organic, who run a one-for-one model where customers can purchase a box of tampons for themselves and have one box donated on their behalf.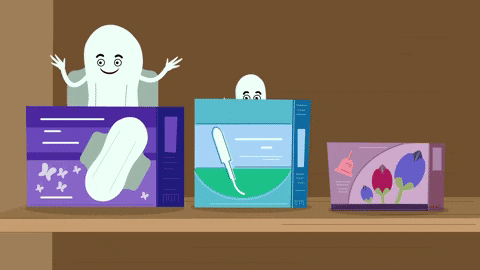 What next?
Once the bill has passed the House of Representatives and been made into law, the tampon tax will be removed as of January 1, 2019. The items to be made exempt are expected to include tampons, pads, menstrual cups, maternity pads and leak-proof underwear, but the full list will be subject to public consultation.
Since agreeing to axe the tax for sanitary products, state and territory treasurers have requested a guarantee in legislation that their decision won't be undone by a proposed overhaul of the GST. You can learn more about how abolishing the tampon tax fits into proposed changes to the GST here.
But for now, we can celebrate! This is a massive win for Australia and a huge leap forward for gender equality.