Life can be stressful, frustrating and sometimes make me want to dive into my bed and hibernate. Doing a little something positive every day is a great way to snap me out of a bad mood or relieve my stress. Here are some of the ways I make my day a little brighter.
1. Subscribe to uplifting newsletters 
Opening up my subscriptions inbox fills me with such happiness in an inbox otherwise packed with boring school notices. They are perfect for providing a delightful little snapshot of information or inspiration especially during stressful days. The Daily Good  has beautiful content about cultivating an ethical lifestyle and always lifts my mood, as well as the thought provoking Note from the Universe. If you're looking for a small motivational quote, Insight of the day is perfect for bringing some inspiration into your life. *Disclaimer* All these subscriptions are American so you will receive your dose of positivity in the arvo/evening, which is actually a great way to end the day!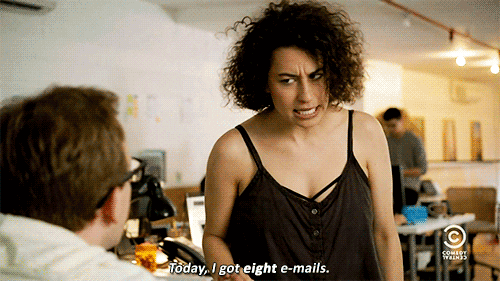 2. Watch positive videos on YouTube 
I love watching YouTube videos when I'm stressed out, and I often fall deeeeep into a YouTube blackhole. Watching one of my favourite YouTubers or satisfying cake decorating videos are one of many perfect ways I boost my happiness. A brilliant video for inspiration is the Dove Real Beauty Sketches video, and this short Birth of a Supervillain never fails to make me laugh. For a lovely, simple video, this one is perfect, and if animals are your thing, this video of 42 Saint Bernards roaming a forest is very entertaining.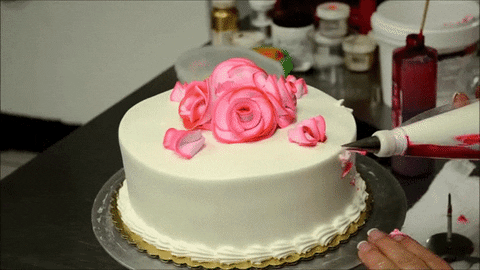 3. Listen to new music 
Music is the best way for me to snap out of a bad mood, and there is nothing more relaxing than diving deep into some tunes. Music taste is super subjective, but I personally love this Are & Be playlist on Spotify, but no matter if you're into EDM, Pop, Rock, Country or Irish Folk, listening to music is a brilliant way to make you feel happy. For some feel-good tunes, I would highly recommend jamming out to your fave playlist in the shower, with your dog on a walk, while cooking dinner, or with your mates on the train, because music is such a powerful way to add some positivity to your day.  
4. Enjoy some feel-good TV shows/movies 
TV and movies are the OG way to chill and can make my day so much better by giving me space to decompress and gain some perspective on my own life. A TV show that never fails to make me smile is Modern family, along with Suits and The Office. I always browse the comedy section on Netflix, which has heaps of movies guaranteed to make me laugh, including the Kissing Booth and Bring It On. Whatever you're into, unwinding in front of a movie or TV show is a simple way to inject some positivity into your day.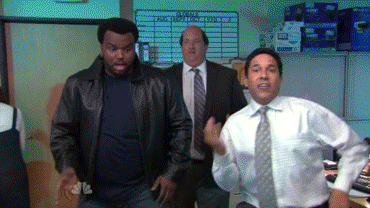 5. Eat some comfort foods  
I swear by comfort food when it comes to improving my mood. There is nothing better than getting comfy in my PJ's with a fresh pizza and some ice cream while watching an episode of Gilmore Girls. Okay, I know that these foods are only a 'sometimes' thing, however I can totally justify eating a whole block of chocolate to reduce my stress and improve my happiness. The best advice I can give is to allow yourself to succumb to your cravings every once in a while and order your fave meal on Uber Eats. You won't regret it.  
6. Get it down on paper 
During particularly stressful and frustrating times, a calming way to get all my thoughts into order is to write them all down. Sometimes this comes in the form of word vomit of incoherent thoughts onto a page, doodling in a notebook, or writing down a plan for the week in a super satisfying way. Writing stuff down and having a break from technology is excellent to learn how to be present and relieve your mind of negativity, this article has a whole lot of reasons as to why you should keep a journal.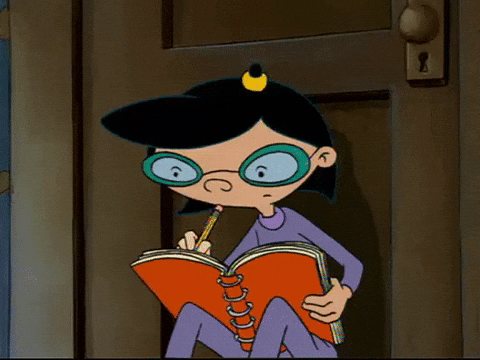 7. Read a book  
After a very busy day at school or work, I can get caught up in the crazy world of work vs. life and end up on a crazy high which leaves me wide awake. Reading a book can help my brain calm down by taking a few relaxing hours to chill out on the couch or in my warm snuggly bed. I love reading books as it takes me into a new fantasy world, such as Casandra Clare's series Shadowhunters. I love how I can imagine the characters myself using the authors interpretation, like recreating good looking characters, such as Owen from the novel Confess by Colleen Hoover. Books make me feel like I am on an adventure, and reading makes me happy and calm. Reading adds a lot of positivity to the end of my day and allows me to wind down and have a peaceful sleep.