For the last six months I have been working in the pro bono and corporate social responsibility business team at a national law firm, and have spent almost everyday explaining what that work is and why it's valuable.
With more and more young people taking into consideration businesses ethics and values when choosing a job, there is an enormous opportunity and imperative for corporate social responsibility to be a priority for both employers and employees. You might be wondering, "but what even is corporate social responsibility?!" Well, the definition is often quite hazy.
In short, it is the idea that businesses have a responsibility for the economic and social implications of their activities within the community. In the context of law firms, this can take the form of everything from offering 'pro bono' (available at no cost) legal services to disadvantaged members of the community, to reducing the environmental footprint of the workplace.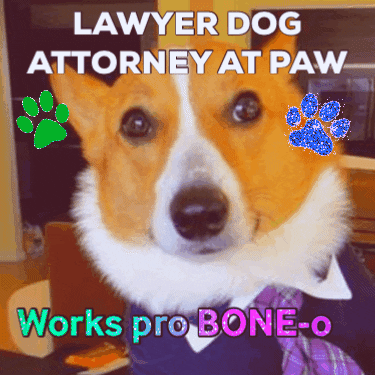 In August this year, seven businesses, including PwC, Colin Biggers & Paisley and Macquarie Group, met in Martin Place to sing and raise funds for the Sydney Street Choir, a musical community for those who are homeless or have experienced disadvantage. It was a really special event.
Not only did we raise essential funds for the choir, but the informal event facilitated a meeting point between the business community and the actual community. Can I sing? Not really. Was I incredibly nervous and did I intentionally tell my friends and family the wrong date? Maybe. But, did I enjoy taking part? Yes. Big time.
This is just one example of public shows of corporate social responsibility in action. Recently, my boss, alongside several lawyers travelled to Central Australia to trek in excess of 50km to raise funds for the Arts Law Centre of Australia's 'Artists in the Black' program, which supports Aboriginal and Torres Strait Islander artists. Last year, our practice raised $60,000 for this program.
For workplaces like mine, these events are not just important for the community, but are rewarding and fulfilling for employees too. Pro bono work and socially responsible activities not only assist with attracting and retaining employees, but they can help reinforce the values of the business, and are a key differentiator in an increasingly competitive job market.
Young people will continue to have a role in shaping socially responsible programs. As any report under the sun will tell you, including the LinkedIn 'Purpose at Work' survey, young people have a heightened appreciation and place more value on work for social good. In fact, thisLinkedIn survey found that 74% of millennials are searching for jobs with a sense of meaning.
These kind of events are public examples of corporate social responsibility, but they don't include all the awesome work done behind the scenes. Businesses often have specialised services  they offer to the community for free (pro bono) or at a reduced rate. In my case, at a legal practice, we offer legal services 'pro bono publico' (which is loosely translated from Latin and means: free services for the public). This work is not only good for the community, but is rewarding and fulfilling for employees.
One of our lawyers  managed to do over 310 hours of pro bono work in one financial year. I am still unsure how that was possible, but it just goes to show the passion that can be channelled into pro bono work in business and commercial contexts. I am also yet to hear someone unsatisfied with doing pro bono work. In my experience, it encourages employees to work better, harder and with more empathy and purpose.
Many law firms encourage this kind of work by including pro bono as part of performance assessments and including these contributions to your ever-important billable hours. This year, our practice exceeded the target of the Australian Pro Bono Centre of 35 hours for every lawyer by doing exactly this.
In my case, we're connected to businesses that also offer legal clinics to not for profit or community organisations. At 6pm every Monday night some of our corporate lawyers meet with the Marrickville Legal Centre in a room at my office to answer phone calls and give legal advice. The phones ring with a range of voices, from those who have lost jobs without notice to those who have lost their driver's license.
Having started this job just six months ago, I am constantly amazed by the passion and commitment of our lawyers, and my team. I never thought I would be lucky enough to work somewhere with a purpose I really believe in, even if I have to explain it all the time.