School exams can be a very stressful and overwhelming experience for teenagers. Parents and teachers can place a lot of pressure on students to do well and achieve high marks. Stress around exam time can impact both a teenager's mental and physical health. Here are some tips that helped me to make exam time less stressful and studying more productively.
1. Begin studying as soon as possible!
This helps you feel more prepared as exams approach, plus you'll have more time to prepare and review what you need to know. If you really struggle with something you can discover this sooner and not stress at the last minute or cram the night before the exam in a panic.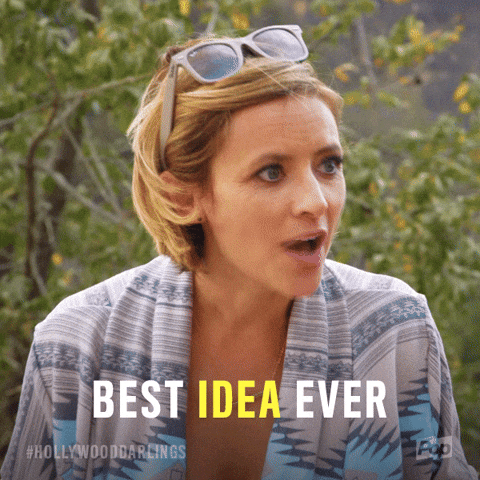 2. Organise a study timetable and a study space
Look at the time you're spending when you are not at school, work or extracurricular activities, and then block out some study time on top of those commitments. Study should come second to your life admin and other essentials, you shouldn't have to shut people or things out of your life to fit study in.
Having a dedicated space especially for study can make a huge difference to your productivity. This should be a place that is quiet and has few interruptions — hot tip: switch your phone off or leave it in another room to minimise distractions. Tell your parents and siblings that you are studying and ask for some peace and quiet.
3. Take breaks
Treat yourself to something that has nothing to do with studying for exams. This can be to attend an extracurricular activity, exercise, or even watching an episode of your favourite show. This activity should relax you and take you away from the pressure of exams.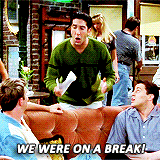 4. Sleep
Sleep well, wind down before bed, don't try to cram those last few pages of notes, don't study under your duvet. Use your bed as a sanctuary, an exam free zone. Go to bed early, especially the night before your exam.
5. Use a study design/course outline
Ask your teacher for a list of everything you have covered in the subject so far so you can check you have the correct notes. Colour code what you need to know in three colours
Green – you are comfortable/understand these topics
Yellow/Orange – you are unsure about this area of work
Red/Pink – you understand this area very little or not at all (this is the content you should focus on)
7. Write notes
Take notes during class throughout the term so you have notes on all of the content you have learnt, and you don't have to put them together in bulk further down the track. Write notes in bullet point form as it makes them easier to understand and take in key information quickly and concisely.
Did you know most people need to reduce the number of words they use in their notes by 65%? You shouldn't have to sift through paragraphs to get to what you need to know.
8. Use colour & images
Highlighting, colour coding, and drawing diagrams and pictures helps your brain to remember the content. This is because most people can recall visual information much more quickly and easily. Don't crowd the page, you want to leave some space so notes and images are still easy to ready.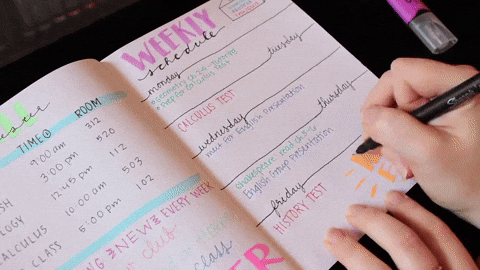 9. Review notes
Reread notes immediately after writing them. Look at them again 24 hours later. Review your notes one day a month. This helps you to remember what you've learnt.
10. Use practice papers
Answering practice questions and completing practice exams is helpful as it gives you an example of things that will possibly be on the exam and the layout and style of questions that will probably be asked. Giving yourself a time limit also gives you hints on how you can use your time effectively in the actual exam. Getting them marked makes it obvious what areas you still need to study.
11. Stand out!
This is crucial in an exam. Having a different or unique view on a topic or way of delivering the idea helps you to be memorable. This helps you seem more advanced and can even help you get better grades. You can do this by taking on deeper research and finding more things to read, plus unusual facts, quotes, arguments, ideas, etc.
Taking exams can be one of the most stressful parts of being at school. Don't lose sight of the fact that you have a life outside of school and after exams. Everything might seem intense right now but exams won't last forever. After more tips? Year 13 is a great place to start.
—
If you're feeling swamped and like you're not coping with exams or school in general, there are services you can reach out to for more support. You might want to speak to your parents, teachers, or someone like your school counsellor. For additional support you can contact Beyond Blue (Ph: 1300 224 636) or Headspace (Ph: 1800 650 890), or Lifeline (Ph: 13 11 14). For immediate and life-threatening emergencies please dial 000.