There's a lot of chat across the world right now about how we can create a better world for people of all gender identities.
How do we create more safety in the wake of #MeToo? How do we make it more okay for men to choose family life and women to choose careers? How do we close the gender pay gap? How do we create equality for all gender identities particularly those who are trans, non-binary and queer?
It can all feel a little overwhelming and it can be difficult to know where to start.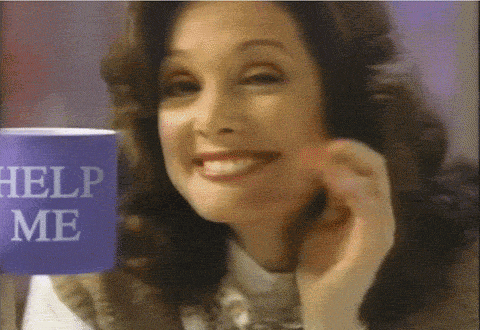 Chill if you please, reader-friend, because we've got some great news!
Through our very own consulting arm YLab we've teamed up with the folks at the Victorian State Government to create Ideally. —  an initiative that will give 15 lucky young people in Victoria up to $8K in cash, mentoring and skill development to create a gender equity project in their local community. What do we mean by gender equity? Basically equity means fairness for people of all gender identities based on their needs. It's about making sure we're creating an ideal world, for everyone.
We know coming up with ideas to address what can sometimes be an overwhelming problem can be daunting, so we've found some other people already doing it to send a bit of inspo your way.
1. Start simple at school like Fitzroy High
The legends at Fitzroy High Feminist Collective in Melbourne started small, with a lunch time feminist collective dedicated to ending everyday sexism that young people of all gender identities experience at school. Since it began in 2013 the collective have created campaigns and teaching resources that anyone can download and use in the classroom. The best bit? The resources are all co-created with young people, so you know they're legit.
2. Change the system from within like Tarang Chawla
Tarang's sister Nikl was killer by her partner in 2015 when she was only 23 years old. Despite this overwhelming adversity, Tarang has taken his grief and become an awesome advocate for the prevention of men's violence against women. Tarang has joined up with some amazing organisations like Our Watch, White Ribbon, and InTouch – the Multicultural Centre Against Family Violence. He's a great example of how you can change the system by joining up with the big players.
3. Go viral on the internet like Bits and Bods
Bits and Bods is an online platform providing all the essential info on puberty, sex and all the awkward things in between. Basically, they give the info you're too awks to ask your PE teacher about but actually really want to know. The videos are created by young people and give advice to young people of all gender identities, bodies and preferences so we can all have healthy and safe relationships.
4. Be like Do It In A Dress and get creative to raise funds
Do It In A Dress is a fundraising campaign that encourages people to do something they'd already do, but in a school dress! All the money raised goes towards funding education for girls in Sierra Leone and Uganda (where as many as 4 in 5 girls don't attend high school because they are forced into child marriage, they drop out to begin earning for their families or pregnancy among other reasons). So whether it's a fun run, a walkathon, cooking a big feast for your fam or heading to a party — do it in a dress!
—
So If you're between 15-24 and living in Victoria you should apply for Ideally. Applications close September 7, 2018. Head here to find out more.