Sponsored
The ATAR (Or the OP, for you Queensland folk). The pinnacle of thirteen years of schooling life. Four digits that are your key to getting into the degree you want and onto that dream career path. It kind of feels like all of your high school education is this big push to get those results and get stuck into Uni life — almost like a race.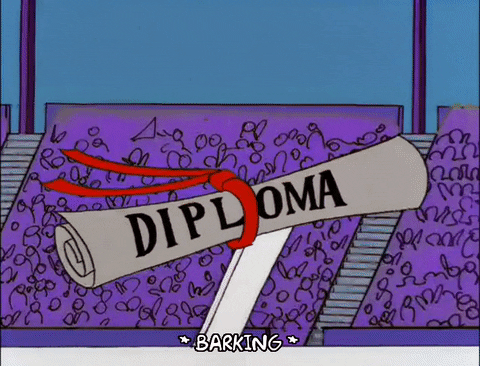 You pick your lane (your subjects) after careful consideration of what you need — whether it's what you're best at, what you love or which prerequisites you need for that golden course that you want to get into.
Your teachers are like your coaches, showing you how the race works and vigorously training you up to get through the different tests and stages of the race. Sometimes you get coaches who know the racecourse really well and can guide you through it, and sometimes you don't.
Then you've got your fans. These are your friends and family supporting you through the race like not make you do house chores or buy you chocolate when you're really stressed. But sometimes their expectations for you to come first despite your circumstances or abilities puts the pressure on even more.
You spend year 11 preparing and practising for the race and before you know it you're in year 12, giving it everything you've got. In no time, you're at the final sprint. You push through and cross the finish line. You've made it!
Then it's a waiting game. The judges deliberate on your score, which takes a month or so, but feels like a lifetime.
But, like most races, so many people have different race conditions. For some, the race to get an ATAR can be a pretty intense and crippling experience, a lot of students cite anxiety, depression or other mental health issues as big hurdles. The conditions of the race are never really the same for everyone.
I remember sitting on my laptop 3 years ago waiting for the results of my thirteen year-long marathon. Refreshing the page and waiting for the longest 30 seconds of my life as my incredibly laggy laptop struggled to load my scores.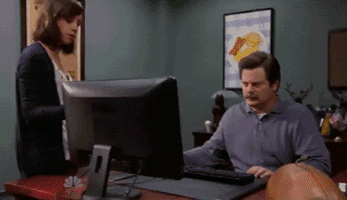 I freaked out after finding out my ATAR score. No guaranteed entry into my dream uni course for me! Three intense weeks later, the second round offer came through and luckily enough I made it into the course I wanted to study.
Looking back at that point in my life, I thought that those digits would decide the rest of my life.
But they really didn't.
And three years down the line I have a whole lot of afterthoughts on that 'ATAR = FUTURE' mentality.
Like 1 in 4 school leavers, I had a gap year before moving out of home and going onto further study. I was lucky enough to score a job in local government working in the youth sector. When interviewed for the role I wasn't asked about my ATAR, they looked at my volunteering experience and asked me why I had a passion working in the area. And for good reason — I found my experiences volunteering were far more useful for that particular job than my experiences in high school.
Since then, I've also had the game-changing experience of running a social enterprise focussed on youth issues. Sure, certain subjects in high school help. While I didn't earn big bucks, I absorbed a lot of skills and landed a bunch of amazing jobs through my experiences and the connections I made while running a social enterprise.
It turns out that the 4 digit score that "apparently defines your career" doesn't actually do that.
I've come to realise that if I wanted to I could have done a VET (Vocational Education and Training) course in business administration to upskill and take my social enterprise to the next level.
If I was dead set on getting into Uni but missed the mark with my score then I could have taken a STAT (Special Tertiary Admissions Test) test instead (which is great because your capability isn't always reflected in those four digits).
And if I wasn't too sure on what I wanted to do, I could have worked and travelled for a couple of years before jumping into Uni as a mature age student at 21. I could have tried out work experience in different industries, had money to travel AND I wouldn't be living the poor uni student life. I kinda wish I did that now.
Ultimately, the ATAR process is a race that can leave us in a bit of a whirlwind when it's over. But if you didn't get that score you're after, don't freak out, there are plenty of other ways you get into that career you want.
---
FYA partnered with the Federal Department of Education and Training to highlight the real stories behind young Australians navigating the world of work, especially those taking up VET pathways. The How I Got The Job series shows just some of the many different options out there.