Sponsored
Lily hails from Geelong in Victoria. She's just started year 10, so with a fair bit of wisdom in the world of high school we asked about her favourite subject, and how this class has inspired an idea for a different teaching style.
To this day, school is still conducted in a pretty standard format, essentially dating back to the beginning of the twentieth century. Lily thinks a few simple tweaks could transform a simple class to something both immersive and challenging.
"If I could design my own class, I would have one dedicated to creative communication. I would make it so you can learn independently with areas suited to everyone, with bean bags, standing desks, rugs on the floor and, yeah, some regular desks. Not everyone can play an instrument or write poetry, but you could communicate in some other form. I think everyone can communicate and that mixed with the creativity of performance is really important — especially for the future."
I asked Lily why she thought creative communication was an important life skill that's missing.  She traced it back to the performance subjects which she says, 'make learning exciting because you're in it – creating something, practising something, understanding it from a practical point of view. It's when learning becomes quite real.'
Lily is currently in year 10 at a high school in Geelong. She thinks Georgia Maq is rad, Courtney Barnett is a dreamy storyteller and she digs the Smith Street Band. Basically she loves music and, since learning to play piano from the age of 6, performance has been a big part of what Lily loves about music. Throughout high school she had always taken up music and is now teaching herself guitar, singing and songwriting.
Like many musicians, the study of classical music didn't really inspire her. At school she found the music subjects were very theory laden. "We did all the stuff that I already knew or didn't find useful, when really I wanted to learn through playing. When we occasionally did performances it was really good – but it was only the tip of the iceberg. There was way too much theory… it just cut the chords for me."
"When I was making decisions about my year 12 subject selection, yes of course I considered what subjects would boost my ATAR (the University entrance score you get from your final year 12 exams), which ones I'm good at, which maths to do but also the decision not to do music at school. I was told VCE (Victorian Certificate of Education, it's the final year 12 exam) would have 10 times more theory than VET." She found her school also offered a VET music performance subject which put a huge emphasis on the practical elements.
"That for me is was the big factor. Music is such an immersive and performance-based subject which you just can't get through theory. There's a skill to playing and performing, and gaining experience of applying it for real, which a lot of the VET courses do."
"Imagine if you were learning a sport like swimming. You can't really learn how to do freestyle by verbally explaining 'kick then swing your arm, breath and keep kicking'". It's the same with performance. Because if you're performing and you screw up, you learn right there. With theory, you can't really see an end to the tunnel. With prac, there's a more exciting kind of pressure; you have something to work towards."
Lily says that the minimum of VET performance assessments are 3 per year, "But we do a lot, like over 50. So, you're constantly getting ready to put yourself out there and learning from those experiences."
Like a lot of people ask of 16 year olds, I quiz her on where she sees herself and what she's pursuing next.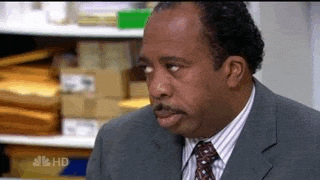 (It's such an annoying question, I know!)
Exploring her talents, the world and interests are a big part of Lily's plans. "I've got a bunch of options. I'm pushing myself in school so that should give me freedom to choose later down the track. I'm still deciding whether to pursue music, it's just hard to be a musician and make it. Maybe music will just be hobby? Maybe I'll do environmental science and study overseas, and travel, and work around the world. Not sure yet."
"People don't have the same job their whole life – so true for my parents, besides people evolve and change. There's so much life so why not live it."
---
FYA partnered with the Federal Department of Education and Training to highlight the real stories behind young Australians navigating the world of work, especially those taking up VET pathways. The How I Got The Job series shows just some of the many different options out there.