Sponsored
The digital space is booming. So many jobs today like app development, graphic design, online content strategy and social media management didn't exist at all, or didn't exist in the way they do today, 15 years ago. Talking about changes at play in the work world can all seem quite abstract and vague without an example of how it really works.
Liza is a web developer, with 10 years of experience in the industry. She has already has seen pretty big changes in the way she does her job. We asked her what her career journey has been like, the way technology is changing her work and what skills are vital for her role — you might be surprised by the answer!
Coding seems like a pretty logical sport.
Programming certainly appeals to the logical side. Yet a big part of the role is to solve problems. I think you need creativity for that, maybe not in the way you perceive graphic design and art as creative. But I've always been a creative and visual person so in that way it suits me.  
What do you love about it?
You type something in and stuff appears, even after doing this for 10 years, I don't get tired of it. It's awesome. You're constantly creating and learning.
Even the developments in this field are pretty amazing when you think about it. Take Amazon for example, how do they handle a million users on their site at once? You don't see the magic, but there is a lot of thinking and logistics to make it happen. It's crazy when you think about the back-end to something so complex. Say you purchase an item from overseas, there's the international purchase exchange, the shipping and global logistics to get all the systems to configure for its delivery and there's a million people doing that at once!  As a web developer, I think you see things like that very differently.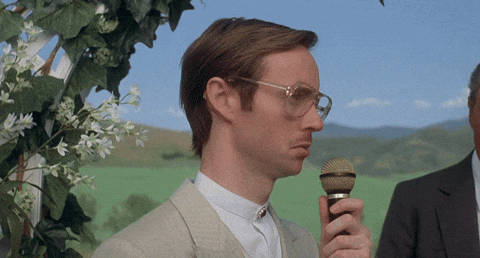 What skills would someone need to do your job?
In the end you're working on products that get used by a human being, so software development requires a lot of skills around human interaction and understanding people's needs and being able to execute that into a product. Communication is one of the main things — being willing to work in a team, because if you're not doing that, you're going to be coding, but you're not going to be coding products that make people happy.
What did you do before your current job?
Before this, I had two jobs in London. At a start-up and a brief contract at a telco company. The start-up was really exciting. It was in the gaming industry. I'm a big gamer so I was super excited to work in a company where I understood everything they were talking about.
Nice, the startup scene is booming, what was it like?
Well, startups tend to be a little short staffed. So it's a great opportunity to wear different hats. It requires a bit of drive and enthusiasm to do something you normally wouldn't do. It can be a stressful environment as its faced paced, there are pressures of satisfying investors and juggling various things. But so good to stick your hand into different things and develop a range of skills you otherwise wouldn't know you are capable of.
How has automation changed the way you work?
Automation is just such a huge part of efficient web development. It's definitely made my life better in a lot of ways. So it means that I can offload some of the tasks with a machine or program and really focus on the real problems. If you can automate something that's repetitive or something that a machine can do better than a human and it's more time efficient, then write a program or write a script to let the computer do it, so that next time it's quicker.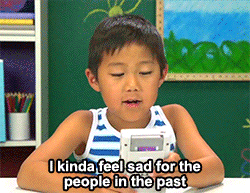 What did you do after high school?
I left school in year 10. I felt constrained by the school system so I enrolled into TAFE. I had been dabbling in web as a hobby, so I did Cert II in Information Technology to give me the prerequisites for Cert IV in Information Technology (Web Design) and a Diploma of Web Development. All in all, it took me one and a half years to complete TAFE. By the end of it, I moved straight into full time work, which was interesting as my friends were still finishing school.
What was TAFE like?
One thing I remember about studying in TAFE is that there was a certain weight of responsibility to excel and complete the course as well as I could. I became far more enthusiastic about studying than in highschool and I think part of that is because with TAFE, I deliberately chose to study there. It was like my first grown up decision.
It was highly challenging, especially since I have never studied so hard before. The diploma was an accelerated course, which meant that there was a year's worth of course content condensed into 6 months. After the first 2 months, the class was handing in assignments almost every week until the end. I definitely learnt some skills that were relevant to the industry at the time, but also ones that are still useful to me today.
What advice would you give to someone who is thinking about getting into web development?
For those looking into web development, getting to know people in the web community is highly advantageous. It's not just about extending your network to help you get jobs, but about being around people who share your interest and enthusiasm. You can use the community to gain knowledge from both newbies and veterans in the field and is a great place for support. It's something I wish I could have done when I started out. I recommend checking out JuniorDev as a starting point if you're in Melbourne or Perth. 
---
FYA partnered with the Federal Department of Education and Training to highlight the real stories behind young Australians navigating the world of work, especially those taking up VET pathways. The How I Got The Job series shows just some of the many different options out there.