Sponsored
So you are reaching the senior years of high school and it feels like everybody is asking you what's next, what do you want to do, what will you study?
Fair questions, but what if you don't have the answers? You look around and it's a shambles of course guides, university pamphlets and blurry memories of career advisor meetings. You ask, 'what even are my options?'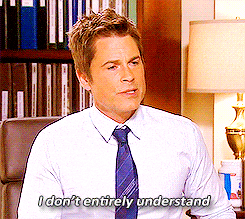 We did a bit of research ourselves and found some alarming stats showing that nearly 30% of students surveyed said their school didn't mention vocational education and training (VET) as a pathway and 48% said their schools didn't offer school-based apprenticeships.
So, to help you out with this, we put together the straight up facts about VET. Read on to find out what it is, how it works, who to contact if you want to give it a go and which websites you should check out.
1. What is VET?
VET are the subjects and courses that let you work towards a qualification from a registered training organisation like TAFE. You can complete VET subjects at school, as an apprentice or trainee, or for your tertiary studies.
It's a form of education that allows you to harness hands-on skills as you study the theory aspects. So you can learn how to master the perfect soufflé as well as know your health and safety protocols in the kitchen. Or how to grow plants from grafting cells off another! Amazing!
VET is not just apprenticeships for trades. For sure you can learn stone masonry, plumbing, landscaping, but you could also do courses like graphic design, sound engineering and arts entertainment. In fact, you'd be surprised at the amount of study options available through VET.
2. What kind of qualifications can you get?
It's a bit of a candy store of selection this one. There is a huge variety of qualifications to choose from ranging from Certificate I to Certificate IV,  Diploma, Advanced Diploma, Graduate Diploma and Graduate Certificate in so many different disciplines. VET lets you undertake partial qualifications, short courses, skill sets and units of competency, allowing you to gain the specific skills you need, when you need them.  
3. What are some things VET is good for?
As you learned above, VET is really flexible, so it can be a great option for a variety of reasons like getting experience to enter the workforce for the first time, upgrading skills for an existing job or retraining for a new job. Also, if you missed out on the marks to get into your dream university course it's also a way to get credit towards higher qualifications.
4. What's the big deal about apprenticeships and traineeships?
Never thought you'd ask! They're pretty handy, gaining a VET qualification through an apprenticeship or traineeship gives you the opportunity to train, study and earn an income at a variety of qualification levels in most occupations. Apprenticeships and traineeships combine time at work with training, and can be full-time, part-time or school-based.
5. What's the difference between an apprenticeship and a traineeship?
Trainees work towards a certificate level qualification like business, admin and tourism. Apprentices work towards a trade qualification like hairdressing, plumbing and welding.
Hear it from Alex about her experience doing a nursing apprenticeship.
6. What are school-based apprenticeships and traineeships?
Before you even finish high school, you can work towards a qualification alongside your academic work. School based apprenticeships and traineeships are a minimum 1 day per week on-the-job work or training where you work toward a qualification from a Registered Training Organisation (or RTO, but more on that in #7). Some schools provide the training on site, and other schools will have agreements with local RTOs for you to complete them off site. Those courses will simulate part-time, practical experience in the workplace and go towards your school studies.
Best to ask your school careers advisor what options your school offers. Or check out the My Skills website to find out now.
7. What is a RTO?
VET qualifications are available through registered training organisation (RTOs). These may also be known as training organisations or providers. RTOs can be TAFE institutes, private colleges, adult and community education providers or secondary colleges and schools. You can train directly through an RTO or you can earn your qualification while you learn through an apprenticeship or traineeship.
8. How do you pay?
You can pay upfront, pay as you go or you may be eligible to receive a loan from the Government to cover your studies which you pay back as you start earning. So, if you enrol in an approved Diploma, Advanced Diploma, Graduate Certificate or Graduate Diploma, you may be eligible for a VET Student Loan to pay your tuition fees. Also, some VET qualifications are subsidised by state and territory governments. Check out the details here.
9. Am I still eligible to get an ATAR if I do a VET course?
Yes, you are! It depends on how many VET courses you do, but you certainly can have both. The fine-print changes state to state, so best to check what the limit of VET course load is in your state. Some states require you to do a Cert II or higher and other states have rules for how many VET credit points can count towards your ATAR. The point is, you can do your subjects to become a doctor and learn design, simultaneously.

---
FYA partnered with the Federal Department of Education and Training to highlight the real stories behind young Australians navigating the world of work, especially those taking up VET pathways. The How I Got The Job series shows just some of the many different options out there.