Following the roaring success of Season 1, the second season of Queer Eye has arrived on Australian tellies and devices via Netflix this month. I love this show for a lot of reasons but what keeps me coming back for more is the fact that this show represents a shift in the pop culture stories we consume.
For those of you who haven't had a chance to watch an episode, the series is hosted by 5 queer men, each with their own set of special interests (grooming, fashion, food, design and culture) who travel America's south to help other young men (nominated by their friends and family) to turn their life around. The series is heartwarming, down right emotional and exactly what you should watch if you're in need of a feel-good sob.
The hosts — affectionately known as the Fab 5 — jump into the lives of the nominated guest to interrogate and displace some of their dysfunctional habits. Essentially, this looks like a week-long self care ritual where the guests are treated to a lifestyle makeover designed to elevate their best qualities and boost their confidence. The Fab 5 literally break down walls (both physically and emotionally) to steer their guest in a new and positive direction with the help of their loved ones. Queer Eye dropped the second half of its original title from when the first iteration of the show which aired 15 years ago (Queer Eye for the Straight Guy), as the Fab 5 now visit a more diverse range of guests despite their gender or sexual orientation.
While the show incorporates plenty of the things we all love to see on reality TV (cue the salon chair spin to reveal a dramatic new haircut followed by gleeful tears) the series also explores some much bigger issues like sexuality, gender, race and religion. Now, I don't want to spoil anything for you but there are a few episodes in particular that really dig deep. In one episode, a son comes out to his stepmother as gay after a lifetime of disguising his sexuality, in another, African-American host Karamo explains his fear and hesitance to meet and makeover a Trump-voting cop. There is another episode dedicated to a young trans-man navigating surgery and recovery, and in more than one episode design expert Bobby discusses his personal trauma and experience of being turned away from his church community after coming out as gay.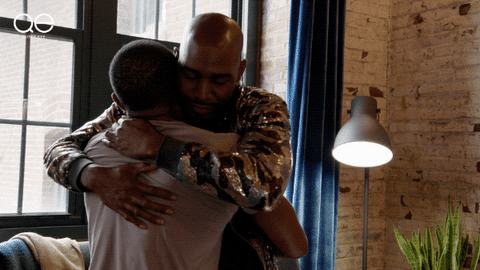 Many of the stories that the guests and hosts share are of rejection, loneliness, prejudice and loss, but they are met with overwhelming compassion and love. All the tricks and tips the Fab 5 provide can easily be dismissed as superficial (a new skincare routine, fresh decor, and some clothing options) but really the greatest service they provide is a break in the isolation that some of their guests feel and a reminder that they matter. The most significant gift that Queer Eye men give their guests is the chance to be vulnerable.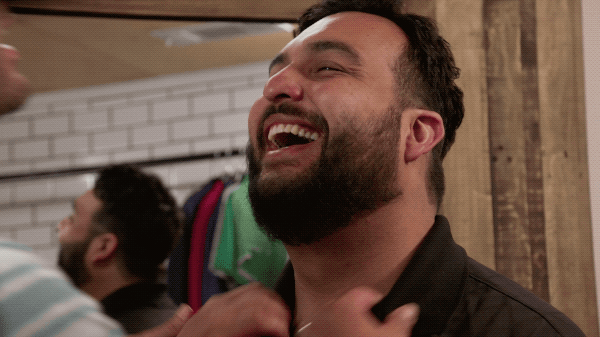 I'm not saying that Queer Eye is here to solve everything that's wrong in the world — it is, after all, a highly curated reality TV show. But it is still a wonderful and extremely positive approach to untangling some extremely knotted issues. In fact, there are plenty of criticisms I have of the show too. Some of them being the minimal presence of women, and perpetuating the idea that the gay experience is limited to well dressed, affluent men. And, when it comes to money, it's also generally overlooked that a lot of the solutions the Fab 5 offer involve having the money to overhaul your life. It's perhaps not just lack of motivation and/or believing in himself that lands a middle aged man in a position where he is living with his partner and all of the furniture she shared with her ex-husband.
For me, Queer Eye represents what good television can look like. We are swamped with media that highlights and celebrates the voices and personalities of wealthy and highly privileged people all too often. Queer Eye shines a light on self-love and groups of people who are otherwise marginalised because of their race, sexuality, gender identity or social status. The show is an opportunity for learning, acceptance and understanding diverse experiences. In the episode I mentioned where Karamo is confronted by a cop the team are about to makeover, I think he sums it up perfectly: "I'm not saying a conversation with one police officer and one black gay guy will solve these problems. But maybe it can open up eyes."
To me, that's what Queer Eye is. A totally welcome eye-opener and a stepping stone to more diverse stories ending up on our screens.