Big life realisations are pretty nice in hindsight. A year or 5 down the track, we all look at those Oprah Aha! moments with fondness, as though everything was always leading to that point and, yes, the journey was actually quite fulfilling and ultimately pleasant, now that you mention it.
It's nice to think that, looking back, the steps were all crystal clear. We look back at those decisions to leave that dud relationship or go on that massive overseas trip with confidence and fondness. But truthfully, you and I both know that most moments of Oprah-level realisations usually come after much introspection, consideration, stress, overthinking and external forces that pushed a decision one way or another.
For a lot of people this is usually a quarter life crisis in action — the period in our twenties and even early thirties where the stress of transitioning into a real life adult causes us to closely examine many aspects of our lives. Not everyone has one, but it is quite common and seemingly becoming more so.
What exactly is a quarter life crisis?
A quarter life crisis is that heavy, almost inescapable feeling that something isn't going as planned or needs to change.
It might be working in an industry for a few years only to realise it wasn't what you thought you signed up for, so heading back to the drawing board with the hope of finding out what that is. Maybe it's finishing uni, TAFE or high school and trying to get a job, only to find everyone wants experience and nobody wants to give it to you. So, instead, pulling together a few different casual jobs while also practically begging to volunteer in the industry on the side — all in the hope you'll actually get a job at the end and, on top of that, it will be what you expected.
It's probably no surprise that a realisation or breakthrough following a quarter life crisis might not be met with Tom Cruise-level couch jumping at first. It's more like doubt, fear and checking your monthly Susan Miller horoscope for validation that any decision was the right one.
So why is this happening?
Over the last hundred or so years, there's been an implicit promise that if you got a good education it was basically the golden ticket to a full-time job. Yet, over the last ten or so years the world of work has shifted so rapidly that this isn't necessarily still the case. And the institutions and people who are supposed to be supporting us aren't keeping up.
Thanks to forces like globalisation, automation and more flexible working arrangements, the way we get work after studying or training has changed. According to our New Work Order report series, a 15-year-old today will likely navigate 17 changes in jobs across 5 different careers. It's a pretty different experience to that of our parents. Despite this there's still the expectation that our experience entering the workforce will be the same as it always has been.  
Basically this is unreasonable.
Turns out, there's research to back this up
We just released our latest research report The New Work Reality based on the findings from a longitudinal survey that tracked the journey of 14,000 young people in Australia from age 15 to 25.
The report found that, despite being more educated than ever before, half of 25 year-olds in Australia today are not working full-time. And, what's more, how we're making up those hours has changed, with double the amount of young people working full-time hours in casual jobs than there was in 1992,  
The report indicates some of the barriers to securing full-time work for young people were:
Not enough jobs: 7 in 10 young people see insufficient job availability as a key barrier to entering full-time work.
Not enough work experience: 3 in 4 young people don't believe they possess the relevant vocational and practical work experience.
Lack of appropriate education: half of young people believe they lack the technical skills needed to gain full-time work.
Lack of career management skills: 1 in 4 young people believe they lack the necessary interview and job application skills to be able to attain full-time work.

But it's not all doom and gloom. There are some things that can help
The report also looked at some of the key factors that were shown to help secure full-time work faster.
Undertaking courses that taught enterprise skills were shown to increase the speed of entering full-time working hours by 17 months. That's skills like communication, teamwork and problem solving skills. And, just in case you missed it, that's going into full-time working hours almost a year and half earlier. You can find out more about those skills over here. You're welcome.
Choosing to work in a future focussed job cluster was also shown to speed up the transition by 5 months. Haven't you heard? We don't talk about jobs or industries in isolation anymore, previous research of ours has uncovered that some jobs are more related than we thought — the skills you gain in some set you to transfer into other jobs. You can find out more about what we mean by clusters in the report here and which ones are predicted to grow (ahem future focussed) in this very handy infographic here. While you're at it, we've even got a quiz to help you figure out which cluster you might be best suited to.
Oh, and while we're on clusters, it turns out that undertaking relevant paid employment by combining studying and working in a job that falls within a desired job cluster was shown to speed up the transition to full-time hours by about 12 months. That's doing things like working as a pharmacy assistant and studying pharmacy at the same time. Or undertaking a school-based mechanic apprenticeship — that's got both your study and relevant paid employment covered. It could even be working as a personal care assistant while  also studying nursing.
So what now?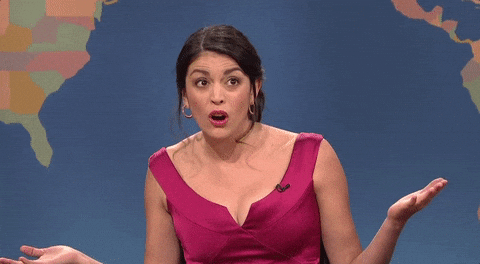 The effect of this goes beyond those who are experiencing the challenges of this transition firsthand. Having so many young people out of the workforce costs our economy 790 million lost hours of work each year, equating to up to $15.9 billion in lost GDP to the Australian economy annually. It's clear that there are some big shifts that need to happen to our current systems in order to better support young people in the transition from study to work.
While we wait for those systems to catch up there are some things we can start to do to  shift this narrative. If you're experiencing this or you're someone who's about to transition out of study, you can think about the pathways that are shown to shorten this transition time. Maybe you could jump onto a low cost learning platform like Coursera or a free one like Khan Academy and find courses that will give you enterprise skills — think communication or financial literacy. Or consider increasing your digital skills (read: enterprise skills) by learning to code for free via a site like CodeAcademy.
If you're wanting to overcome some of the known barriers, like lacking career management skills, we've got lots of resources on entering the workforce like a pro here or tips on things like nailing the job interview here.  
So, while the solutions aren't necessarily immediate or simple, it is reassuring to know there is evidence to back up what you might already be experiencing — you're certainly not alone. It's also nice to know you can do some tangible things to put yourself in the best position to enter full-time working hours. And, hey, it might just set you on the path to your Oprah moment.
Interested in finding out more about the report? You can read The New Work Reality here.
---
This article talks about mental health and wellbeing. Looking after your mental health is mega important. If you or someone you know is experiencing mental health issues there are free services you can access. Headspace is a free service for young people up to 25 years — visit their website here. You can also access Lifeline 24/7 for crisis support and suicide prevention (ph: 13 11 14) or beyondblue (ph: 1300 22 4636).