Single-use plastic bags are bad news for the environment and that's not news for many of us. We've known about it for years. They are one of the largest pollutants of Australian oceans and coastlines, and now government and retailers are taking big steps to do something about it.
The issue
It's estimated that Australian waters contain around 40,000 pieces of plastic per square kilometre. The quantity of waste has reached epic proportions and is something that has been reported widely and frequently for many years. In fact, one of our interns recently wrote an article about how devastated she was to see the level of pollution on a trip to a remote part of the Great Barrier Reef. Shockingly, it's been predicted that by 2050 our global oceans will contain more plastic than fish. Wow.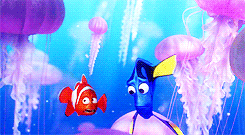 Finally Australian governments and retailers are taking responsibility and enforcing new standards when it comes to single-use plastics. It's been a long time coming.
The ban
From July 1 this year, Queensland and Western Australia will ban single-use, lightweight plastic bags from major retailers, bringing the states into line with the ACT, South Australia and Tasmania. This means all retailers found to be supplying banned bags after July 1 could face fines of up to $6,300 for each offence. Victoria has also announced plans to phase out most plastic bags in 2018, leaving only New South Wales without a proposed ban. The bans apply to any retailers using high-density polyethylene (HDPE) bags — the thin kind used most often by supermarkets, fruit and veg stores or takeaway restaurants, but by many other retailers too. Thicker bags (low-density polyethylene bags) like the ones you'd receive from a clothing store will remain available.
Grocery retail giant Woolworths currently gives out more than 3.2 billion single-use plastic bags every year, and according to a 2009 study, about 1% of those — 30 to 40 million bags — find their way into the environment. In light of the plastic bag bans sweeping the country, Woolworths have decided to put their best foot forward and implement a national ban across all their stores coming into effect from June 20, 2018 with the option to purchase reusable bags ranging inprice from 15-99 cents. They'll also be cutting the sale of plastic straws from their product line and decreasing the plastic packaging of fruit and veg. Coles have stated that they plan to follow suit.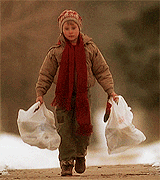 What now?
Opting for heavy-duty reusable shopping bags is one way to start making a positive impact. These kind of bags only need to be used 4 times on average to make up for the greenhouse gases emitted to produce them. A zero waste report estimated that if every Australian household switched to reusable bags, 2,200 garbage trucks would be diverted from landfill annually, 42,000 tonnes of greenhouse gases could be abated, and 50,000 litres of water saved. These kind of bags are widely available and often not too expensive. Shrink your environmental footprint even further and find a second-hand bag at a local op-shop or even make your own!
This tutorial for a repurposed tee-shirt bag is super simple.
It might be time to look around the house for other environmental enemies. It's not just plastic bags doing damage to our natural world! There's also a growing grassroots movement to ban plastic straws, with nearly 100 venues Australia-wide already having phased out single-use straws through partnerships with The Last Straw campaign. Opting for stainless steel, silicon or bamboo straws, can be a great alternative. Plastic straws can take up to 200 years to biodegrade in landfill (i.e. if you don't recycle them) and are often mistaken for food by animals which can lead to fatal choking. Shocked to hear plastic straws could outlive you? You might want to take our quiz to discover how long it takes everyday items to break down in landfill. Plenty of the items on the list hang around a lot longer than you might think.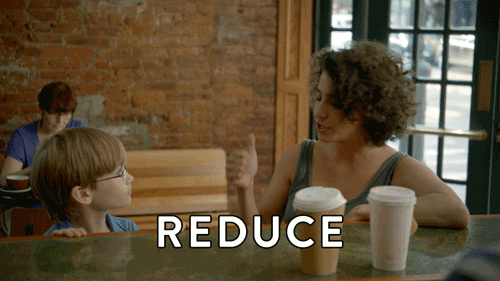 Like all big changes, things might seem a little inconvenient or foreign at first so it's great to get in the know and get prepared. Getting in the habit of bringing your own bag (or straw) can be tricky but practice makes perfect! And after a few instances of paying extra to purchase a bag from a retailer I'm sure the habit will start to stick. Taking the time to read this article is a great first step, and it might be worth sharing with friends and family so they can get prepared too.