According to the Australian Cancer Council, the number of people living with or beyond cancer is expected to increase by a pretty shocking 72% in the next 22 years.
That's an increase from about 1 in 22 today, to 1 in 18 in 2040.
With the knowledge that a lot of people are going through their own strange cancer time, and the stats indicating a lot more will be, we decided to ask one person about their experience getting cancer as a young person. Below is an as-told-to story.
Sensitivity warning: this article discusses themes relating to health, wellbeing and medical experiences. If this brings up any issues relating to your mental health, it's important to remember you can get help. The following services are free to access:  Lifeline 24/7 on 13 11 14 or through the online chat portal; Beyond Blue on 1300 224 636 or through the online chat portal; and Headspace on 1800 650 890 or through the online chat portal. You can also find out more about accessing mental health support in Australia in this article. If you are in immediate danger dial 000.
———
About finding out
My blood cancer journey began years ago before anyone even knew it. In September 2012 at 29 years of age I discovered a lump in my neck while I was doing push ups at the gym. Each time I did a push up I could feel a painful lump popping from behind my collarbone. I checked myself in mirror that night and found a 5cm lump sitting behind my collarbone. It scared the hell out of me, as I instantly thought 'Cancer'. The next day I raced straight to the GP. I had ultrasounds, MRI scans, the opinions of 3 different doctors and, as it turned out, misdiagnosis after misdiagnosis. Each time they told me it was nothing serious, so each time I let it go for a bit longer.
After the initial round of misdiagnosis I let it go for about a year, but deep down I knew something was seriously wrong. I was in so much pain. Every single joint in my body hurt and I could barely walk. I was living on painkillers and anti-inflammatory medication just to get out of bed in the morning. This just got worse and worse. The lump was growing up my neck and more lumps appeared. I was getting so frustrated with the doctors, no one understood how much pain I was in. One morning I woke up and I was unable to move. I couldn't move my arms and my jaw was locked. I knew the lump was causing it. I went straight back to my GP and demanded a referral to a specialist. After more scans and three rounds of biopsies, I finally got an answer.
On the 8th of April 2014, 18 months after my first visit to the GP, my hematologist called me to say I had to come in that day — they had an answer and I should bring someone with me who will care for me later on. It was at that point I knew it was bad, I just didn't know how bad. Waiting for my results was the longest, scariest 2 hours of my life. I knew the lump had been there for at least 18 months so, whatever I had, it was probably going to be quite advanced. At that moment, my life went blank, I was terrified that everything was going to be taken away from me.
When I went in, my hematologist diagnosed me with Hodgkin's Lymphoma. It sounds weird, but hearing that I had Hodgkin's Lymphoma was kind of a relief — it's a very treatable cancer. I was then sent for a PET, a CT scan and a bone marrow biopsy to see if the cancer had spread throughout my body or into my bones. They found that the cancer had spread from my neck, to my chest and spleen and was level 3 advanced Hodgkin's Lymphoma.
About telling people
My parents were the hardest people to tell. Calling them with the news that their daughter had just been diagnosed with cancer was absolutely heartbreaking. It's something you never want to put your parents through. That was so difficult. I didn't want to put them through the trauma of seeing me going through Chemotherapy. I reassured them I was tough and I would get through it. I was going to be OK, there was no other option. No more tears. Game face on.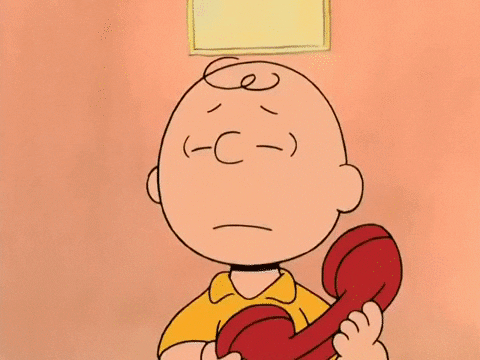 Everyone I told was shocked. Most of the time I was the youngest person they knew with cancer. It was emotionally draining telling friends and family. I found it hard because I didn't want to upset them. I think I was more worried about them than myself. I'd started each conversations by saying, "It's fine, I'm going to be OK… but I have cancer".
My aim from the beginning was to not look like I was sick. I didn't want to look like a typical cancer patient. I tried to funk it up a little. I refused to wear a wig or a headscarf and rocked a shaved head with big earrings, bold glasses and colourful lipstick. Some people thought I just shaved my head for a fashion statement and I was cool with that.
About getting treatment
My treatment involved getting ABVD chemotherapy every fortnight for 6 months. The chemo days were the worst days. I dreaded every one of them. 4-5 hours of boredom sitting in the hospital while chemo gets pumped through your body. I would get really anxious about chemo days. Everything about them would make me feel sick. From the smell of the hospital to the toxic chemo pumping through your body. I remember one day I just wanted to rip out the drip and run out of the hospital.
24 hours after chemo I would give myself an injection which would help boost my white blood cells. From then on I felt pretty good for about 3 days, then for about 3 days after that my white blood cells would be at their lowest and I would feel really weak and tired. As the days went on I started to feel like myself again, ready to do it all again.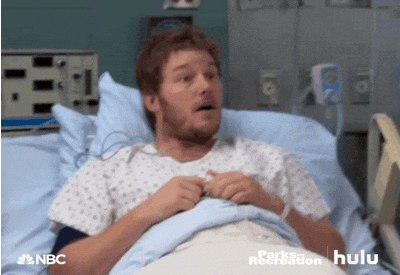 As soon as I had my first round of chemo all of my pains went away almost instantly. I remember jumping out of bed pain free the next morning, I hadn't felt that good in years. My lump instantly started to shrink so I knew it was working. I felt like each round of chemo was a step to getting better.
The side effects were an ongoing challenge. There were lots of minor side effects I didn't expect, like losing my sense of taste, having numbness and tingling in my feet and hands, constipation, and breaking out in sweats pretty regularly.
The major side effects were losing my hair, gaining weight, lung damage, collapsed and corroded veins in my arms. The damage to my veins was caused by the chemo and was extremely painful. I ended up having surgery to insert a portacath. It meant they could inject the chemo directly into my heart via a tube running from my arm. This was less damaging on my veins and they could pump the chemo quicker, which meant I could get out of there quicker.
About the hardest part
The hardest part was before I was diagnosed. This is when I was in the most pain and also dealing with the frustrations of trying to get answers. I knew I was unwell but I didn't know what I was dealing with.
Another thing I really struggled with was feeling like I was going to be a burden on people. I didn't want to burden my parents and I hated that I was putting them through this. I didn't want to be a burden on my bosses. I didn't want to be a burden on my housemates. I wanted life to be as normal as possible for everyone. I kept working throughout treatment and I kept living in my sharehouse. As hard as it was, living as normally as possible was one of the best things. Going to work gave me a reason to get out of bed in the morning and it took my mind off being sick. I would take 3 days off each fortnight for chemo and when my blood levels were really low.
Losing my hair was also harder than I expected. I didn't think it would bother me as much as it did. I've always had funky hair styles with parts of my head shaved. It was supposed to fall out after two weeks of chemo, but it fell out slowly over three months. After every chemo session my hair got thinner and thinner, which was really traumatic. I wish I'd just shaved it off sooner.
Another thing I didn't expect was how difficult life was after my treatment had finished. Getting back to normal life with the anxiety of relapse and secondary cancers was really hard to cope with. This took me years to deal with and I'm still terrified every time I have my cancer check up.
About the best part
So many people came out to support me, I was blown away. My family supported me in every way possible and sat by my side through every chemo session. I was overwhelmed by the support I received from everyone. Friends I hadn't spoken to in years who came out of the woodwork. My housemates would cook me dinner, buy me treats and do anything to make me laugh. My bosses bought me home cooked food packs and allowed me to work flexible hours. So many flowers, chocolates and people running, walking and climbing to help me fundraise for blood cancer. I got so many messages and phone calls from so many people. My personal trainer even ran a marathon in my honor. It blew me away how much my cancer touched everyone.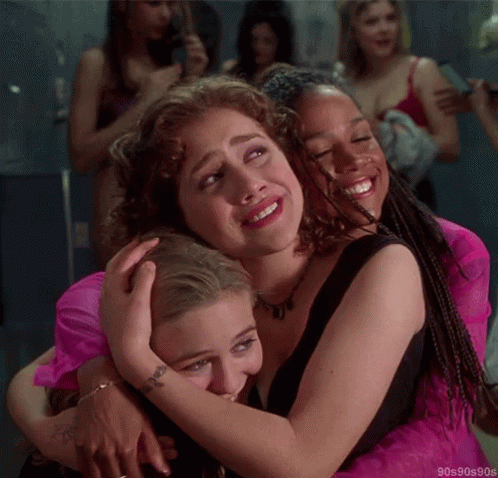 You forget how much people actually care about you. This made me realise who the most important people are in my life. I will forever be thankful to my family, friends, bosses and housemates for caring for me during the most difficult time of my life.
It was also one of the periods of my life when I have laughed the most. That was one of the unexpected good parts — just how much I saw the funny side of things during the whole process. I was still able to laugh through it.
And of course being told I was in complete remission after only 2 months of chemo. This was a great feeling. I remember when my hematologist told me I had to get him to repeat it because I thought he was joking; I was in total shock. My parents were with me at the hospital when I got the news. It was such a happy moment to share with them. We did it! Although I still had to complete my 6 months of chemo just to make sure we killed it for good.
About the impact on life after treatment
I do feel like I am a few years behind everyone else my age because I lost some of my prime years in my early 30s — before, during and after treatment. It took me a while to get back to my usual self after treatment, both mentally and physically, but at the same time I also feel like I have gained so much more than most people.
My experience has made me the strong person I am today. It has made me realise how fragile life can be and how we should treasure every moment we have on this earth together. Cancer has taught me to love and cherish the people that are closest to you, because life can change in an instant. You never think it's going to happen to you, but it is going to happen to someone.
I'm not bitter I got cancer, I wouldn't change things. It has changed me for the better and I'm lucky to alive.
About trusting your body
Trust your body. You are the only one that knows your body. If you ever feel like something isn't right, get it checked out straight away. And keep pushing until you get an answer. I knew something was wrong the moment I found the lump but was told over and over again that it was nothing serious. But I kept pushing for answers because I knew my body was very sick. This may have saved my life. Early detection is the best medicine.