The term "influencer" is a relatively new one, and refers to a person that has influence over a large audience via social media. Some of the world's biggest global brands have partnered with influencers to tap into (and make money from) trusting, engaged and dedicated followers. Now we welcome a new wave of influencers — the computer generated kind. And yes, it's as weird as you might imagine.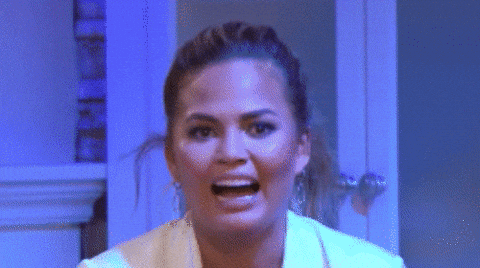 Please be aware that there are links in this article that lead to subject matter some readers may find distressing, including body image and eating disorders, anxiety and depression.
But are computer generated influencers — not a person but rather an image of a person — taking this whole phenomenon a step too far? A recent BBC article highlights the potential benefit of virtual influencers and alludes to the blurred lines of these surreal relationships in fact being nothing new: "In reality, isn't every influencer digital? … You only know them to exist due to them existing on a digital platform, whether that's Instagram, YouTube, Twitter, etc." We have no IRL experience with influencers, they're merely another image on our screen. So what difference does it make if the image is of a real person or not?
My prediction is that the trend of virtual influencers could cause the future of culture and media to shift. These computer generated personalities are designed to be flawless or the most desirable visualisation of what a certain audience wants to see. Will this just add fuel to an already raging fire of mental health issues when it comes to body image, appearance, and the role social media has to play?
And what about the motivations of the tech companies creating these influencers? Brud is behind digital mega-influencer @lilmiquela who regularly tag, endorse and integrate brands into her feed. It's unclear yet whether the creators get compensation. On the other hand we've got the Trump-supporting Bermuda — designed to look like a combination of Iggy Azalea and another famed Trump supporter, Tommi Lahren — who uses her influence to voice political opinions and even hacked rival Miquela's account. You can follow the strange saga between the two CGI stars here. Some people are even asking if they are, in fact, designed and operated by the same company. We're still yet to find out.
Also, how can we trust this new generation of virtual influencers? Sure, they are every marketing team's dream — you can place them in exotic locations without having to buy a plane ticket and dress them head to toe in rendered versions of the finest luxury items without spending a dime — but these avatars have no sense of taste, smell or touch. For many social media users, human influencers are the guiding point of truth on where to shop. But we're still yet to see whether what virtual influencers "wear" has any impact on what consumers choose to buy. Rihanna mistakenly re-grammed an image of Shudu (another virtual influencer) "wearing" a new shade from her lipstick line. But how can we as consumers trust what these products actually look like? Or how a digital version of clothing would fit?
Pick a social media network and chances are you'll be able to name a few accounts that are practically household names in 2018. As well as a few controversies linked to their branded persona. Maybe you've heard of beauty and lifestyle vlogger Zoella, who became the fastest selling debut author — yep, that means more copies than the first Harry Potter novel or 50 Shades Of Grey — selling 78,109 copies of her first book 'Girl Online'. Or maybe you've seen an influencer make the news for their controversies rather than their successes. Whether it's Belle Gibson who famously conned her Instagram followers into believing she had cancer and was curing it through a plant-based diet (of course with her own cookbook and app for sale) or the videogamer PewDiePie who amassed over 62 million subscribers on YouTube and countless paid partnerships only to get caught making racist comments.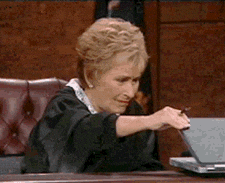 The effects of social media on the collective mental health of young people globally is another issue that has been widely discussed and criticised. With experts making links between social media use and increased depression and anxiety and even a rise in Orthorexia Nervosa — a new kind of eating disorder that centres around the obsessive compulsion to eat only biologically pure foods (commonly known as "clean eating").
Google has also shared statistics that show 70% of teenage subscribers trust YouTube stars over other celebrities and 4 in 10 millennial subscribers say their favourite creator understands them better than their friends. This is just one example of how deeply trusting and personal this kind of digital relationship can be — and potentially profitable if you're a brand looking to target a devoted audience.
For me, the whole influencer phenomenon raises way more questions than it actually answers. And in many ways makes me want to switch off from social media completely. But to be honest, I'll probably stick around for a while to see how this weird new digital world takes shape.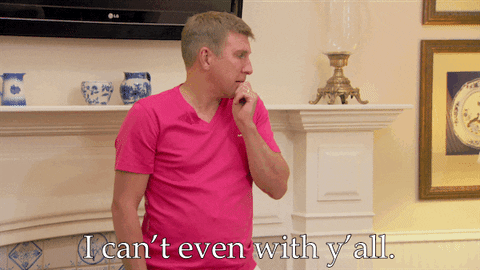 —
If anything in this article has sparked some negative feelings for you and perhaps around your relationship with social media, we recommend reaching out for further support from services like Beyond Blue (Ph: 1300 224 636), Headspace (you can find and call your local centre via the link) or Lifeline (Ph: 13 11 14). If you're in immediate danger please don't hesitate to call 000.