In February of this year, I completed a two week internship with The Courier, a newspaper in Ballarat, Victoria.
This was my first internship experience and, despite internships being a heavily encouraged by my university, I walked into it terrified — sure I would be taking coffee orders like in the movies.
I felt completely out of place, following the staff like a lost dog on that first day.
I remember the pitch meeting from that very morning when the editor gave me two leads and said "write up these stories today".
Two stories in a single day seemed impossible. I was so used to the weeks-away deadlines of university assignments, and now I needed to prove myself capable of performing as well as the qualified journalists around me.
After asking a million questions, I was finally able to finish the stories, and went home feeling exhausted.
I was published the next day. The concept of my name in a paper blew my mind. In fact, it still blows my mind now. I made sure to collect any paper that featured my byline and I shared each online article on my social media.
I ended the internship with a total of 19 published pieces on The Courier's website and in their newspaper. My proudest achievements of this experience were pitching and writing my own article, and having another articles featured on the Domain website and shared by The Age's Facebook page.
In the process I've learnt a tremendous amount about the journalism processes and behaviours and requirements within the industry — things I could never have learnt in the pages of a textbook.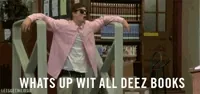 I'm in my final year of university and completing this internship was my biggest priority. I knew that when I was going to be looking for full-time work after university, I would be competing with everyone else who has similar qualifications and work experience as me. I knew I needed to stand out from the rest of the applicants and and an internship would be the perfect way to do this.
The internship also gave me a preview of what an office environment might be like and how to behave within it for when I enter a career in the industry. By being in a office setting, I discovered the importance of being timely, dressing appropriately for the job, and the benefits of good posture when spending long hours in front of a screen. I also learnt how to format emails when communicating with potential interviewees.
My time at The Courier helped me to define what skills I already had and what I needed to work on. I realised how important it was for me to make the most of every opportunity available in my time there as it's only going to help me in the future.  
I entered my internship seeking a sense of direction in my career and with serious doubts in my potential. By the end of my two weeks I had a newfound confidence in myself, plans for how I could get more experience in the future and an idea of what that experience should be.