My career has been peppered with many jobs from the good, to the bad, to the downright dismal, just like a lot of other young people. Sure, the tough jobs felt extra tough when I was in them (and my heart goes out to anyone who is) but I've come out the other side a bit older, wiser, and pretty thankful.
For many of us, sticking with a crappy job is a product of not being able to afford a stroll down unemployment lane. I know it doesn't do much good to hear "just hang in there" or "it'll all be worth it if you stick it out!" Especially when the job you're in starts impacting how you feel outside of work. You might be on the other side of this screen wondering what good could possibly come from a job that's a big ol' drainer, but in my experience, there's plenty of good stuff. If you're searching for the silver lining, here are a few I've come across, although mostly in hindsight.
And it's important to remember when things are tough at work it can have an impact on your mental health and wellbeing. Help is available. The following services are free to access: Lifeline 24/7 on 13 11 14 or through the online chat portal; Beyond Blue on 1300 224 636 or through the online chat portal; Headspace on 1800 650 890 or through the online chat portal. You can also find out more about accessing mental health support in Australia in this article. However, if you are in immediate danger please don't hesitate to dial 000.
Patience can be powerful
If you're stuck in a job where the tasks, customers and people around you are equal parts draining and difficult, it takes a lot of stamina and resilience to grit your teeth and count the minutes 'til you clock off. Learning to wriggle through the challenge and make the most of an uncomfortable situation is something I've grown to practice frequently. For me, those challenges have come in the form of disagreeable coworkers, bosses on a power trip, early starts, late finishes and mind-numbing tasks like washing dishes or punching numbers into a spreadsheet. Giving all of these things my energy, patience and kindness (even when it wasn't deserved) reminded me that my greatest power lies in how I respond to a situation. Even in jobs I've loved there are always moments where things are dull, tough or simply frustrating. Being able to turn my irritation or boredom into a moment of positivity andproductivity has become prettyvaluable.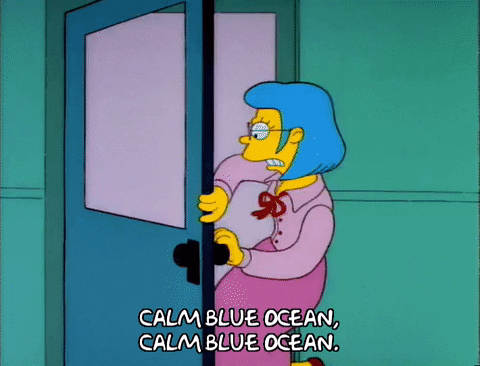 I became a better problem solver
In problematic workplaces, there are plenty of problems to be solved. Sure, it's easy to sit back and shrug things off and say "that's just the way it is" and sub yourself out of any responsibility (and in workplaces where this is the norm, it's likely the people around you have adopted this exact mentality) but exercising the initiative to change the way things work once you've identified that something could be done better is a skill you'll probably be rewarded for. It could be a quick fix like putting up a poster next to a recycling bin that is always full of non-recyclables, or a bigger fix like stepping up to the leadership or management team and discussing greater systemic issues at work. Remember it helps to present a potential solution when you present a problem you've identified. You can find some tips on raising issues in the workplace here.
I learnt more about my own values
Being in positions where I was repeatedly irritated, disappointed or frustrated, forced me to identify why those things were grinding my gears. For example, witnessing female colleagues belittled or ignored confirmed that gender equality was an essential part of my professional values system, along with respect for the value of young people, the work-life balance of employees and considered allowances for workers managing their mental health. All of these things are now on an internal checklist of essential values that any workplace I become a part of must share.
I discovered what not to do
Similar to the point above, being around things that weren't right, good or fair, taught me a lot about what to avoid. Unpacking negative experiences with managers and colleagues has opened my eyes to how I can become a better version of both. Whether it's the way I communicate, create or delegate, I can recognise when I'm mirroring behaviours that I know didn't feel good on the receiving end and instead choose to do things differently.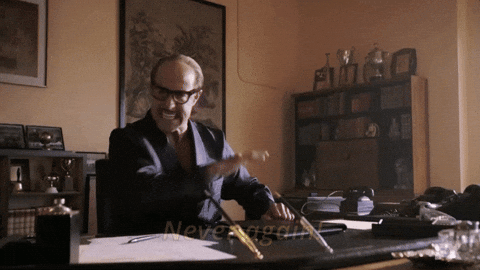 They were stepping stones on my way to the good stuff
For me, this is the probably the most significant realisation I've had. Whether it's at work or in life — wowzer, this is getting deep — all the moments of boredom, frustration, anger and sadness, have led to the ecstatic moments of pure joy, relief and amazing opportunity. The bad bosses were just a few steps away from inspiring mentors, the crappy colleagues were part of the leap to meeting life-long friends, and the downright dumb jobs were doorways to positions that have allowed me to flourish and make an impact with my work.
Of course, it's important to recognise when a bad job is actually an exploitative working situation. Young people are among the most vulnerable working groups as so many of us are not fully aware of our rights, and we're often reluctant to complain if something seems amiss. If you have a specific query that requires more support, it might be worth visiting the Fair Work Ombudsman website or getting in touch with the Young Workers Centre if you're based in Victoria. There's also this suite of videos we made about young people and understanding your rights at work here.