Today is International Women's Day and that means we are busy celebrating the social, economic, cultural and political achievements of women throughout history — and today in particular, women in STEM fields.
Sadly, women are largely underrepresented in areas of science, technology, engineering and mathematics. In a study released last year — which we wrote a little more about at the time — women were found to make up less than a third of STEM university graduates, while the physics, astronomy and engineering industries presented even lower numbers. When it comes to the number of women actually working in STEM that number is whittled down to a tiny 16%.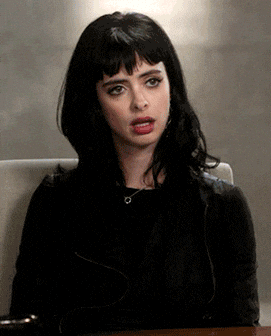 By encouraging and supporting women to enter STEM fields there could be a seismic shift in our economic structure and what technology looks like. We reached out to co-founder of Code Like A Girl Vanessa Doake, to get some insight into why women make up such a small portion of this industry, how we can take steps toward gender equity in STEM fields and why changing our current system is so important. But what might this kind of change look like?
"Tech is the new frontier of job and wealth creation — the more women we have in STEM fields the lower the risk of economic and social inequality between men and women." Plus, having more women in the room when new technologies are being formed means that products being created will meet more diverse needs — "from a consumer perspective, if [women] are not represented on a development team it's likely their needs and requirements won't be considered when building something new."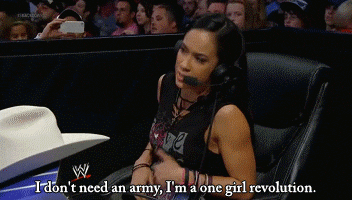 Vanessa says the barriers to women working in STEM pop up far earlier in life than most people might assume, starting way back in childhood when we're first figuring out who we are and what we can bring to the world. "I think there are inherent inequalities in our society, as well as gender-biased societal norms which have discouraged women from pursuing STEM areas. A quick look down a toy or magazine aisle and even in certain advertising or mainstream media will show we're not setting the bar very high for girls to pursue intellectual areas."
For instance, "we encourage girls more so than boys to care for dolls or play in kitchens — we teach teenage girls to be more concerned about which swimsuit suits their body type instead of stimulating them in STEM areas, and when we reach adulthood we frequently have the media reinforcing traditional gender roles: women at home, and men as breadwinners."
When it comes to combating the gender imbalance that exists across STEM fields, Vanessa made it really clear that those changes need to happen on a systemic level and at a really early stage — "we think providing learning experiences that are fun and engaging for girls as young as possible is the best way to encourage more girls to consider STEM careers."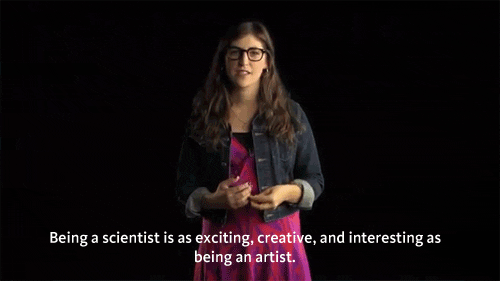 As an organisation, Code Like A Girl works to provide girls with the tools, knowledge and support to enter and flourish in the world of coding by delivering tech-focussed events held across Australia. The team run a junior school holiday code camp for girls aged 8-15, as well as workshops for adults who have an interest in coding. Most recently they launched an internship program and also run a job sharing service to connect their community of female coders with jobs and employers that are committed to equality in their workplace.
Code Like A Girl was the brainchild of co-founder Ally Watson, who joined forces with Vanessa when they both realised they were passionate about social justice and "empowering girls and women to be whatever they want and achieve more than what our society tells us we can." Vanessa explained that Ally experienced first-hand the "isolation associated with being a female developer and decided to host a meetup to bring female coders together to learn, encourage each other and celebrate their achievements." They realised just how many other women felt the same as Ally when more than 100 people RSVP'd to their first event.
It's important to remember that it takes a long time to tilt an imbalanced a system, and it can feel like a long and constant uphill battle. "Don't give up, continue to do what you're passionate and excited about. It's likely that you'll often be the only woman in the room, the only woman on the team, or sometimes the entire office — but don't go at it alone, there are many women in the same situation and find ways to connect in with them to support each other."
—
If you'd like to learn more about the work that Code Like A Girl are doing (or attend a workshop, apply for an internship, or simply connect with a community of fantastic females in STEM) you can find them online here.