I've been touched by the mental healthcare system at various points throughout my life, for the sake of my own health as well as some of the people closest to me. The idea of seeing a "shrink" or being deemed "crazy" as a teenager absolutely terrified me. I quickly learnt that a lot of this fear came from a misunderstanding about what looking after your mental health actually looks like and how to access the system we have available to us.
I figured if I had been unsure about the whole thing at different points, it's pretty likely others have too. So, to alleviate any similar anxieties that you might have out there on the other side of this screen, I've brought in some pros to provide a little clarity around seeking support — because recognising when you or someone you care about needs help is an important skill to develop. And taking the first step is often the hardest part.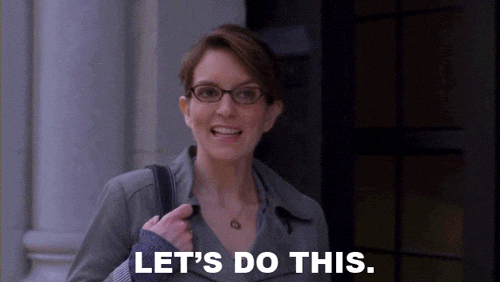 Here to help me out is Katie, Prunella and Jake from Headspace — a national youth mental health organisation dedicated to improving the wellbeing of young people aged 12-25. Katie is a Social Worker and Leader of Youth Programs, and both Prunella and Jake are Youth Peer Support Workers — that's someone with, or who has had, mental health challenges and uses their lived experience to support other young people going through similar situations.
With their help I've set out to debunk some myths, provide a little clarity and hopefully get you started on your way to wellness.
Mental illness looks and feels very different to having a bad day
Prunella explains that she knows her mental health is slipping "when everyday tasks become difficult. On a bad day I may be frustrated or grumpy about doing things, but the days my mental health is slipping, I genuinely struggle to get simple tasks done and find myself feeling very emotionally vulnerable and as though I cannot cope with life at all."
For Jake, he says that he defines a 'bad day' as "when I can pinpoint specific reasons as to why I am feeling less than good, such as poor sleep, arguments with friends and family or other distressing events. I decide it's a bad mental health day when I can attribute feeling less than good to the familiar experiences of my particular mental health challenge."
Katie explains that one of the key differences between having a bad day and potentially suffering an emerging mental health issue is that "the feelings and emotions from a bad day generally subside following that day or the next. If you are persistently feeling low, anxious, teary or grumpy for days and weeks on end then this may be a sign that you're experiencing mental distress, and it is advisable to talk to someone about how you're going."
You can access professional mental health support 24/7, for free and confidentially
Your friends, family, a sports coach, religious leader or a teacher, can all be great people to talk to if you're feeling low or concerned for someone you know. However, it's important to remember that these people may not have the experience or knowledge to properly support you with whatever you're dealing with. Luckily, in Australia there are many services you can access either over the phone or through online chat. All of which are free, confidential, and available 24/7. You can contact:
If you are in immediate danger please do not hesitate to dial 000.
Setting up face to face support is not as complicated, scary or pricey as it might seem
Arranging face to face sessions with a mental health professional involves getting a referral from a GP to the appropriate specialist — this could be a counsellor, psychologist, psychiatrist or another healthcare professional of you choice — that will support you with your mental health challenges.
One of the biggest barriers many people face when it comes to considering mental health care is the cost. In Australia, we are fortunate enough to receive a Medicare rebate, which is where the government pays for part of the cost of a specialist appointment so you don't have to fork out for the cost for the entire thing. For instance, if the Medicare rebate was $125 per session and your health care professional charged $150 per hour then your out of pocket expense would be $25.
A Medicare supported mental health care plan entitles you to six sessions with a healthcare professional of your choice. If at the end of those six sessions you feel that you need more, then you are entitled to an additional four sessions, usually in consultation with your GP and your specialist. Over the course of a calendar year you could potentially access 10 sessions with a healthcare professional. You can learn more about mental health care plans, here.
Katie has kindly broken down the process of organising a mental health care plan, below:
Book an appointment with a GP. Taking the first step is the hardest part but your health, whether physical or mental, is important to prioritise. Many Headspace centres have GPs on site so it can be worth checking your local centre to find out.
Once you're at your appointment, tell your GP about what you're going through, and ask about a mental health treatment plan. The GP will make an assessment and refer you to an appropriate healthcare professional. The GP may request another appointment or you may need to book in for a double appointment to allow time for them to gather enough information to make an assessment.
It's important to approach mental illness and treatment with an open mind
Our mates at Headspace wanted to wrap things up by reiterating a few key things to keep in mind when it comes to seeking appropriate support. For Prunella, it's important to get comfortable with being uncomfortable: "Seeking help may seem daunting and scary, and you may feel as though you will be judged, but once you do it it's actually a massive relief. It's great to have a space where you feel understood and safe."
For Jake, it's perseverance: "Take stock of what you have available to you in the present moment to pull you through. Educate yourself and develop self-awareness around your experiences; knowledge is most definitely power in this instance and understanding the personality or characteristics of your particular challenge will allow you to maintain a degree of separation from it giving you some space to regroup. In my experience, fostering an unyielding responsibility for your own recovery is the best thing you can do for yourself."
And finally, Katie reminds us that trial and error is all part of the process: "If you don't click with your clinician don't give up there are other health care professionals out there that you will click with. Don't give up!"
———
As mentioned above, there are plenty of free and confidential mental health services you can access over the phone or online. If you find yourself or someone you know in need of more support you can contact Lifeline (Ph: 13 11 14) for suicide prevention, and Beyond Blue (Ph: 1300 224 636) or Headspace (Ph: 1800 650 890) for general support. For immediate and life-threatening emergencies please dial 000.