Choosing a career path to follow seems like one of the biggest decisions we will ever make. How anyone can be fairly expected to make a decision about how they want to spend 8 hours a day, 5 days a week for the rest of their working lives is beyond me.
Sure, the typical career is starting to pan out pretty differently, with a portfolio career becoming the norm more and more. But it's an expectation we place on young people regardless.
The typical pathway from study to work looks a bit like this:
Towards the end of highschool your careers counsellor/teacher/parents ask you what you want to do for work.
Panic and start thinking really hard about what you might enjoy.
Realise the end of high school is in sight, panic some more and randomly put some some University or TAFE courses in a preference list. Alternatively complete an entire apprenticeship, other training course, or attempt to head straight out into the workforce.
Continue studying for at least 3 years.
Feel like you're locked into one career path for life and remember how it once felt to have limitless options.
Finish your study and realise you've never worked a day in this job.
After an extended search, find a job in your chosen field and hope you like it. If not, re-visit step 4 and repeat.
To help break the cycle, we really just need to be able to know earlier on in the process if we will actually enjoy a career or not. Sure, some schools send students out to get work experience at one time or another, but pretty often that's just glorified paper filing and peering over someone's shoulder as they type anyway.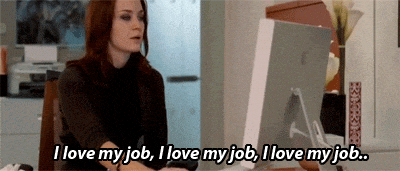 Even if you ask people who already have the career you're chasing, they'll most likely just tell you about the big picture. They'll tell you about the heights of their accomplishments and how it feels to be doing what their doing and what the trends of the industry are. Which is great, thanks for your time, but what do you actually do day to day?
Say, you want to know what it's like to be an architect. You get in a 9 in the morning, but what happens next? Are you firing up a computer and sending off emails, are you walking around a construction site whacking things with a wrench, or are you having a coffee and a chin wag with other human beings?
Recently I came across something interesting that has the potential to help us address this. It's called Work Plays VR and it has the potential to address the experience gap when you're selecting a career.
Recently, I sat down with Simon Scrase, the developer of Work Plays VR, a virtual reality experience designed to generate interest in a career in the disability sector for young people. It's built to give people a taste of what the job is actually like day to day.
The experience itself is super simple. You put the headset on open up the app and then you're in it. You're in that virtual reality you've heard so much about. Call your mum and tell her you ain't gonna be home for dinner because you only eat 1's and 0's now BABY! (This is a joke about the internet.)
The experience itself is kind of like a guided tour through a day in the life of someone working in the disability sector.It's like watching a film, but the people address you directly, you make decisions, and it's happening all around you. You get to know the people you're working with and complete a few really simple tasks to help the days of some young people go smoothly. It's super intuitive and felt like an actual representation of how someone working in this space might actually spend their time. It's more than a marketing tool.
The way VR experiences like this are developed are still in their early stages, it's absolutely not perfect. But it still gave me what I felt was a genuine experience of a day in the life of a disability support worker and left me genuinely interested in the space.
If you're interested in learning more about Work Plays VR, check out the website. It's worth looking into.
The uses for this technology definitely don't end here. Imagine being able to pop on a headset and experience a day in the life of a pilot, an engineer or an acrobat. Experiences like Work Plays VR have the potential to be embedded in school, and if we think a little bit broader to other emerging technologies like blockchain and AI technology also have the potential to change how we approach finding a career or even disrupt how education works from the ground up.
If you're interested in learning a bit more about how the future of tech might look then you should take a look at SingularityU Australia Summit! It's a conference happening early next year where you can learn stacks about blockchain, robotics, AI and how it's all going to come together to change not just our careers, but every element of our lives. There are cheaper tickets available if you're under 25 as well, so well worth a look.