My sister and I fight like any other siblings would (sorry Mum and Dad!), she works, loves to dance, shop, holiday, support her favourite footy team, and eat great food. So basically all the same things as you and I, am I right?
My sister also has an intellectual disability. That essentially means that she learns things at a much slower rate than other people. It can also mean that she has some challenges communicating (but not if you listen carefully to what she has to say!); she might need help with some everyday things (shoelaces are really frustrating for her); and she sometimes needs help to get from A to B (lol, don't we all!).
I was 8 years old when I first realised that my sister, who is 5 years older than me, was 'different' to other people's siblings. Different only because some of her behaviours might have been seen as a bit odd by other people. She went to a different school to me and she needed a little more support to get by in life.
I'm no expert. I know I'm not the only one out there who has a person with a disability in their life. I also know that there are people who don't have someone with a disability in their life who are often curious. I wanted to share some things I've experienced in the hope that it might help change the way others interact with people with a disability in the community.
Always put the person first, not their disability
Like with a lot of the labels we give to people, just because you might see something as a defining characteristic, it's important to remember they're a person first.
I never tell people I have a disabled sister, I tell them I have a sister with a disability. Always think about someone as the person they are before their disability. Changing the language i.e. 'disabled people' to 'people with disability' makes a world of difference, especially to the person you're talking about.
Have a little patience
Sometimes it takes my sister a little bit longer to do certain tasks, like get herself ready in the mornings or count out her coins when making a purchase. What's the rush? Be patient and allow the time needed to get it done!
Ask if they need help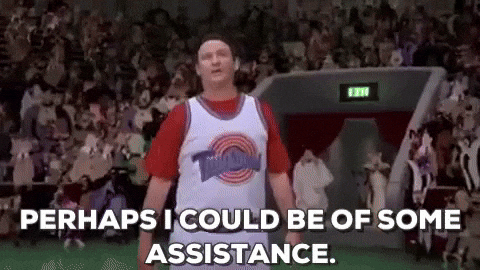 If someone looks like they are a little lost or struggling with something,  just ask if they need a hand. They may be in an unfamiliar environment or situation and are not sure how to navigate their way out. They may also say no which is okay because, hey, don't we all just want a little independence? It doesn't hurt to ask.
Don't use the 'R' word
Words hurt! And the 'R' word is NOT a way to describe people with disability. Next time you hear someone use THAT word, just let them know it's not okay and that another way they could phrase it is to refer to someone as a person with a disability.
Focus on the ability NOT the disability
You never know what a person with a disability is capable of, or what they are really passionate about. Consider legends like Stephen Hawking and Beethoven and their amazing achievements —- there would have been many obstacles for them to overcome but they didn't give up.
When my sister was born, my parents were told my sister would never walk, talk or do anything for herself. She has proven that doctor wrong!! She is very capable of doing many things because we know she has the ability to learn and, just like the rest of us, is learning new things all the time.
This Sunday is International Day for People with Disability (IDPWD). The day aims to increase public awareness, understanding and acceptance of people with disability and celebrate the achievements and contributions people with a disability make to the community. You can find out more info on how to get involved in the day and how to break down structural and attitudinal barriers here: idpwd.com.au.
The theme for IDPWD 2017 is Leave No One Behind. Take some time to think about how you might be able to help empower a person living with a disability to be active contributors to society and enjoy their equal rights and access. For me it's as simple as going out into the community with my sister and doing the things we love to do together.