Ever wanted to start a business that will change the world? Have you dreamt of becoming your own boss? Got a project for social good you'd like to get off the ground? The old saying tends to ring true: you need money to make money (and start making an impact).
But what even is a startup? And why's it worth knowing a little more? Well, launching a business or venture is one of many steps you can take to make real positive change in the world. The word 'startup' describes exactly that: a business or project that is just starting up. Creating a business with a social purpose — often called social entrepreneurship — is one way to implement solutions to social, cultural, or environmental issues. And here at FYA, we have a soft spot for all young Australians trying to make the world a better place.
One of the most common hurdles when it comes to finding your feet as a new business can be gathering funds and the reality is that it could take a couple of years before you're even in a position to consider funding. It's also worth acknowledging that different kinds of businesses will be eligible for different kinds of funding — for example, if you're planning to run a non-profit (you're either not making a profit or not conducted primarily to make a profit) then you won't be able to seek investment. And if you have small networks then crowdfunding may not be ideal. So, to help you get started on what can be a tricky journey, we've put together a collection of tips and resources on securing money early on in your initiative. But, as with most things, remember to do lots of research and always seek advice from a trained professional before jumping into anything.
First things first, make sure your idea is a good one
If you're thinking of starting a new venture, it's mega important to validate your idea first. Consider whether your idea is solving a problem, and try to quantify the pain of that problem. You can find some great resources on idea validation here (we should know, we wrote them!). (In fact, there are lots of steps to take before you consider how to raise more startup funds in your venture and you can find more of them here.) Starting a new enterprise must fill a real need (preferably one verified by somebody with professional insight and industry experience) and also offer something new that doesn't already exist, as replicating the work of other organisations (even the ones who inspire you) can be counterproductive.
Before making a start on gathering funds, it can be worthwhile speaking to people who have done it before you — friends, family, or amazing people you follow on social media — about starting their own venture of business. Learn from their near misses and mistakes, and hopefully you'll dodge the same rocky roads on your own path to success.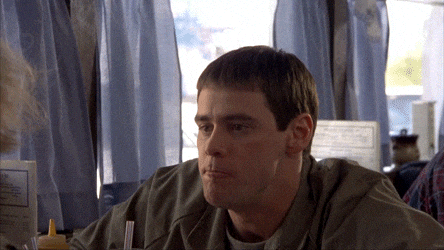 Crowdfunding: If people love what you're creating, they can support it by pledging money. In return, project creators offer rewards matched to the level of funding commitment. Websites like Kickstarter,  Indiegogo and Australia's Pozible, have helped fund thousands of projects for entrepreneurs, individuals, changemakers and artists alike. Plenty of crowdsourcing sites exist — some even with their own themes, like Seed&Spark for filmmakers or StartSomeGood for businesses with social purpose —  and all follow a similar model. Make sure you do your research to ensure whether this is the right approach for you. In particular check if you will only receive funds if your goal amount is reached (or exceeded), then the funds will be yours once the campaign has ended. Here's a handful of crowdfunding tips to get you started!
Apply for grants or scholarships: Australians are super lucky to have a wide variety of entrepreneurial grants available across just about every industry. Your university or school might be a great place to start looking, and it's more than likely that you're already connected to someone in your community who can help you apply. Otherwise, search the Australian community grants guide for a list of annual grants available across each state and territory or visit the Philanthropy Australia site. The Grants Hub is another great place to look, however you will need to sign up as a member for a small fee to see what's available. If you're looking to apply for a few different things, it's worth setting up a grants calendar to keep track of what's due and when, and a master application that you can tweak and add to for each new grant. We even have our own wonderful program designed to support young social changemakers through the Young Social Pioneers program, where finalists participate in a live pitch event with a chance to receive $10,000 in seed funding.
Get out and speak up: Another option is to work your networking skills and start attending more launches, conferences (Philanthropy Australia host great ones), workshops, competitions, and presentations, joining groups on LinkedIn and Facebook, or even setting up a desk in a co-working space — hey, did you know we have one set up specifically for young people starting social ventures? The FYA Hub could be your new hangout.
Live pitching might be a daunting prospect but it's a great way to win support for your venture and for people to empathise with your mission. Philanthropy Australia run a great program called 10×10, which brings new social enterprises in front of a live audience to pitch for $10,000. The Funding Network is another great platform setup to back new business and you can apply to pitch online.
Find an "angel" investor: by definition from the Australian Investment Network, angel investors are generally wealthy individuals or groups looking to make an investment in a business just starting out, in the hope of generating a strong return. The strategy is risky for both parties though, as entrepreneurs have to give up a percentage of the company and its operations to the investors. Likewise, the investors run the risk of funding a a venture that doesn't make it. On the other hand, the potential is there. Entrepreneurs get the funding that can take new business ideas to the next level, and investors get to have a stake in what may be the next big thing, and something that could give them a high return on investment.
These people can be tricky to find, and especially hard to come across as a young person. Investment is usually an option for people who have tried and tested a few business models already, and have some experience and security behind their idea. Some of the best ways to connect with these people is to join a pitching platform online, which requires you to make a venture profile so that investors can check you out and make offers — kind of like a dating app for startups — these sites often charge a membership fee and aren't a guarantee you'll receive funding. A few popular platforms include the Australian Investment Network, Shape Capital, On Market, AngelList, plus plenty more! It's worth trying a quick internet search to see if there are any platforms specific to your industry or location.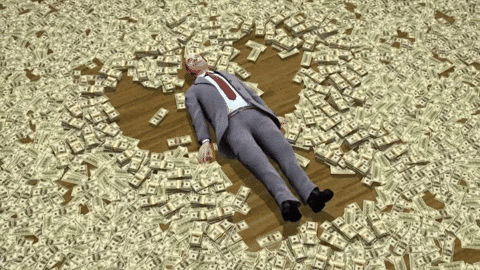 Seek a sponsor or advertiser: maybe there's a business out there that is willing to give you a helping hand. If you are looking for support from a brand try to approach them with an idea of what they could get out of the partnership, and how their mission might align with your own goals. For example, Sea Shepherd (an initiative working hard to keep our oceans clean, healthy and safe) joined forces with KeepCup (an Australian re-usable cup brand) in an effort to reduce the waste generated by takeaway beverage cups. So you can enjoy your brew while reducing your impact on the earth and supporting a good cause! KeepCup deliver a percentage of profit from sales as a donation to Sea Shepherd. Like an angel investor, a sponsor can be hard to find as a young person.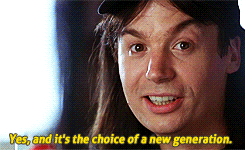 Fundraising parties or events: If you're looking to raise some money, traditional fundraisers can give you the boost you need. Launch parties, opening night events, auctions, sporting matches and even cake sales, can all be great ways to bring in money and raise awareness. It can be a great marketing tool if the event somehow reflects what your business is all about, for example, Sleep At The G invites guests to tackle the challenge of sleeping outdoors for one night to raise funds and awareness for people living on the streets in Australia. Events are a great way to meet new supporters and share your mission.
Apply for a loan: Seeking assistance from a financial institution should be done under the guidance of an advisor or someone qualified to offer more insight into whether this is right for you. Australian banks have accounts and systems set up to fund and support new small businesses, so it might be worth popping into your local branch to see what kind of funding and payment plans are available at this stage of growing your business or getting it off the ground. Keep your options open and do your research, and maybe speak to someone with more experience in your industry first. Make sure you know exactly what you're signing up for, and for how long.