Sponsored
If you've read our article on apprenticeships and traineeships, you'll probably agree that a) they're a great way to earn money while getting a valuable qualification and b) it's important to understand everyone's rights and obligations to make the most out of it.
Just in case you missed it, it's right here.
So we thought, what better way to make sense of it all than to talk to a real life apprentice. So we did. We chat to a recently qualified Carpenter about his apprenticeship. His name is Alex.
As a mentor for a new apprentice at work, Alex is used to offering a bit of insight into the building industry for newcomers entering the world of trade schools and job sites.
We asked him about 7 important areas when working as an apprentice. Here it is, direct from the expert.

1. Overtime
You might be asked to do overtime starting out as an apprentice. If you agree to work, make sure you check you're being paid right (apprentices and trainees have overtime pay rates too!) It probably won't happen a lot but if it does happen you have to get paid  for overtime. But sometimes you'll find that a boss will pay you above the award rate, and your agreement or award might have different rules about overtime. So it's good find out what those rules are.

2. All-rounder
It's expected that you'll be doing lots of different things including a bunch of grunt work. For example, as an apprentice carpenter, my boss had me digging holes for building works or driving around to pick up materials for jobs.  I would've liked to just be building all the time, but I soon realised that operating a successful carpentry business means there are a lots of other jobs that need to be done. Being an all-rounder helps you get to know the team and get to know the work. Embrace it and make the most of it.
3. Hardest Part

The hardest part is dealing with the wages. As an apprentice you're being paid a training wage which is pretty low. Plus, your boss might want you to buy tools and it takes a while to save up to buy quality tools! There are some discounts and benefits you need to look out for, like cheaper car registration for apprentices in some states and a tool allowance if you have to provide your own tools.
4. Balancing study
While you're at TAFE, you're being paid to study, so it's pretty good in that sense. And on top of that, if you're progressing your boss reimburses your TAFE fees and textbooks – so put your head down so you can pass with flying colours
5. Staying safe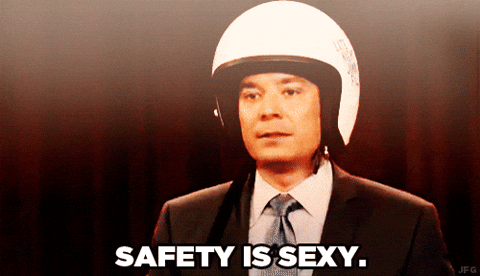 Particularly in the building industry you're exposed to a lot of hazards and dangerous situations.  I've had several accidents and witnessed even more in my time as an apprentice and now as a qualified carpenter.  Some bosses are obsessive about safety protocols and will slow the pace of the job to keep everyone safe and some aren't so strict so they can meet a deadline or if they deem the risk to be ok. Ultimately, this is your life. Speak up if you see something dangerous and stay safe (check out Worksafe for more info)
6. Attitude
Attitude is a huge factor in this industry. Remember you're not just working for your boss, but your co-workers may be just the people who land you work in the future. Being a good worker has so much to do with your attitude.  There will be days where you're slogged in high stress environments, and you'll need to learn to deal with that and how to manage yourself.

7. Keep your eyes and ears open.
That's the only way you will ever learn, when you are thinking on your own and asking questions.  I've found you will earn the respect of your coworkers and boss when you show you're willing to learn from them
I won't sugar coat it. An apprenticeship is hard work but it'll provide you with skills and a qualification you can build a rewarding and successful career with. Take it from Alex.
—
Young people are some of the most vulnerable members of the workforce. Not having the right knowledge or experience means we're more likely to have our rights exploited in the workplace. We decided to help change that. Educating Young Workers is a series we created with the good folks over at the Fair Work Ombudsman to share facts, help others understand their rights, and resolve issues. 
Sponsored