Things like superannuation, interest and tax can seem pretty boring when you don't know how they directly impact you. But if they are an afterthought it's likely that your negligence will be burning a hole in your wallet.
As a young person, I've made some pretty messy money mistakes from the moment I started earning. I won't go into detail here but trust me, I have recognised and definitely learnt from my ill decisions. Everyone handles money differently and this is just what I've learnt through my own financial wrongs. I'm not a financial advisor, so this is really just my own personal learnings — take from this what you will.
Know exactly what you're signing up for
Research is key, and marketing preys on young people who maybe aren't sure of the right questions to ask or who might be won over by the promise of a bonus gift card. There are plenty of great sites out there that break down what all those numbers really mean, and how much money is still going to be your money once someone else is finished holding onto it. A great place to start is the Money Smart site, for a comprehensive guide on everything you need to know about banking, budgeting, saving and investment.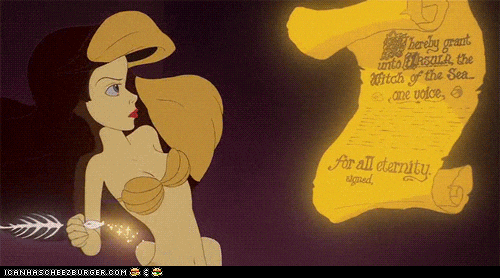 Cover what you need, save for what you want
Rent, bills, food, transport and your general health are all essential, and shouldn't be placed as second priority to fun stuff like clothes and gourmet donuts. I've found it's worth planning for regular essential payments and avoiding the lure of 'have now, pay later' options like AfterPay. So many of your costs can be staggered into bite-sized payments, which are all made to seem very manageable at the time. It's worth remembering that these funds will be constantly extracted from your account and you'll be locked into repaying them from the moment you say yes. Sometimes this can continue to happen even if you've got zero dollars in your account and you'll not only owe money for whatever you bought, but you'll owe money to the bank too. It's very easy to click "pay later" on a new phone bill, it'll take the stress off for now but it probably means having two bills to pay next month. Save yourself the headache. If you can't afford something right now, consider whether it's a need or a want.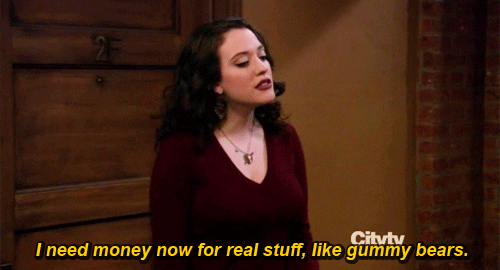 Save, save, and save some more
I've found it's worth opening up two kinds of savings accounts — a long-term savings for the big adult things like a house deposit or a big overseas trip, as well as a 'when life doesn't go your way' account to save you from despair if your washing machine floods your apartment. Hot tip: you will never be mad at yourself for putting away a little extra.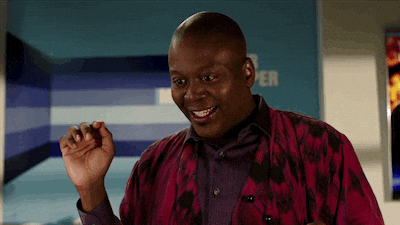 Superannuation is so important
Superannuation is a similar deal, and as I've mentioned above it's worth researching what you're signing up for so you can get the most out of it. You want the future-you to be thanking the current-you for being a sustainable planner. Do you know how many accounts you have? I know I just ticked 'employer's preference' whenever I was hired for something new, and ended up with a bundle of different funds to my name (and paying fees for each of them). There's nothing wrong with having a few but make sure it's to your benefit, and consider whether consolidating (flowing them into one) might be a better alternative. If you're keen, start to read up on all things superannuation with MoneySmart. It's a good idea to compare fees (how much of your money is actually paying someone to look after your contributions), and what insurance coverage you get, such as life insurance or unemployment coverage.
Don't ever add 'backup funds' to your budget
I've decided for me it's time to ban mental notes that sound a little something like "well, mum or dad or someone with their life together can lend me money for food and essentials if I really need it and totally run out of options". Shut those opportunity doors. They aren't secure financial pathways, and chances are you'll burn those relationships out a lot quicker than you can spend someone else's money. And if you are ever REALLY stuck for money, the people who were once in a position to help you out might look the other way. It's a boy-who-cried-wolf kind of scenario.
Take your time to find out what works for you
Spending and saving is a habit, and for most people you have to train yourself to get good at it. It's worth talking to people who have their finances sorted, like your family, friends or work mates, because they'll probably have some sweet tips to share. This doesn't mean you have to crack open the "how much are you earning, spending and wasting?" kind of question. For instance, my mum has told me to come back for a piece of clothing 2 weeks after I try something on — chances are I will have forgotten about it or I'll still be in love with it, and that's a sign it will be a smarter investment. In our office, another great adventure has been with finance apps that we try out and talk about — there are heaps of apps, sites and platforms, that make budgeting and investing in the stock market more accessible if that's something you're into (and like everything else, make sure you do your research before you sign up or invest).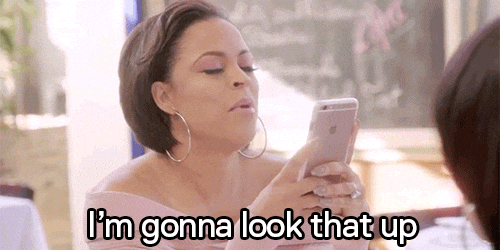 Now, go forth and prosper! In a financial sense.