Sometimes on the path to our dream career we need to take some side steps into not-so-dreamy positions. This is the reality of being a young person in a tough job market. Our generation is lined up to have at least 17 different careers across 5 industries, and it's likely that not all of these jobs will be ones you love.
But, there's definitely a benefit to taking on these roles. The reality of work is that there'll be parts of your job you won't love doing, even when you've landed your fantasy position.  There's rewards to be found in every workplace, you just might have to shift your perspective a little.
Don't think about jumping ship at the first sign of a challenge.
Something that makes you feel like quitting could actually be a great opportunity for growth. A healthy challenge could look something like waking up on a Monday morning dreading the department update you've been asked to deliver to your whole organisation. This could be a sign to learn how to get comfortable with public speaking, or seeking some support to develop those skills.
Of course, it's important to recognise when these challenges may be more than difficult or uncomfortable if you're not being treated fairly in the workplace. If you suspect your negative feelings may stem from an abuse of your rights at work it might be time to get in touch with the Fair Work Ombudsman.
The more skills you can pick up and add to your resume, the better.
Our research has uncovered that for young Australians to succeed in the changing world of work there are critical skills they'll need (and they'll probably get paid more for them too). These are enterprise skills and they're things like communication, digital and financial literacy. You might see a café job as being totally disconnected from your dream of becoming an art director, but the truth is that customer service — which involves problem solving, delivery of information, and engaging conversation — will be a starting point for you to confidently work with clients. Are you a pro at making PowerPoint decks? You could adapt these digital skills when presenting pitches at an advertising agency. Do you always take the lead in group assignments at uni? This could put you on the path to becoming a project manager.
You never know who your next boss/colleague/referee might be.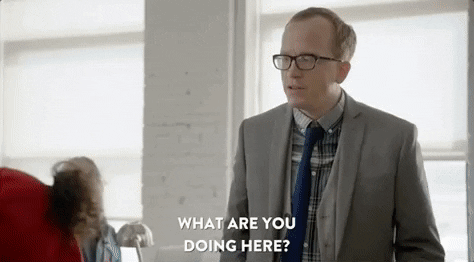 Even if you feel like you're not adding to a portfolio of essential skills where you're working, the social connections you make could come in handy. If I had a dollar for every time someone said "Oh! My brother/mother/uncle/best friend works as a [insert the job you're currently trying to get]" I'd be able to afford a house by now. You never know which opportunities will pop up and where. So keep your eyes peeled, your mind open and make an effort to engage with people on more than a superficial level. I've even had opportunities come up from customers who were wowed by my service skills when I worked in retail.
There are so many pieces that will become a part of the puzzle that is your professional life, they just might not look the way you imagined them to.