Sponsored
Isn't it so frustrating when you know you've got somewhere to be, you've planned your whole day ahead of time, only for it to be stuffed up by public transport?
If you are like me and live in the outer suburbs of a fast growing city then you can almost certainly relate. I'm willing to bet, like mine, your public transport services are the absolute pits. Like, day-ruining, consistent-source-of-frustration, constant-topic-of-conversation pits. And if you are also like me, you probably also feel the exact same way Leo is feeling in this gif.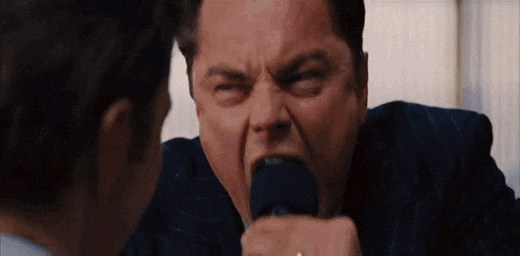 The struggle is real
The struggle that comes with living on the outskirts of one of Australia's most populated cities is so real. Getting from Point A to point B seems impossible when your train line always has some sort of railway repair. How can a railway be permanently under repair?
You see, I'm from the city of Casey — a rapidly growing area of south-east of Melbourne, and a place that was once all kinds of idyllic farmland with horses galloping on beautiful fields and cows mooing away. Life was quaint and the public transport was a breeze. Back then, commuting to the city didn't make me want to cry. Times have changed now that I'm constantly told I'll have to get off at the next available station to catch a replacement bus.
Back then, life changing opportunities like job interviews felt more exciting than stressful. Not just stressful because of usual pre-interview nerves, but stressful because how am I ever supposed to impress employers with a punctual arrival if I have absolutely no idea when I might get there? Once upon a time public transport for me was so efficient and perfect I couldn't fault it. Not so much now. Thanks to Casey's rapidly growing population, the systems can't keep up. And I know it's not just me, and it's not just my area.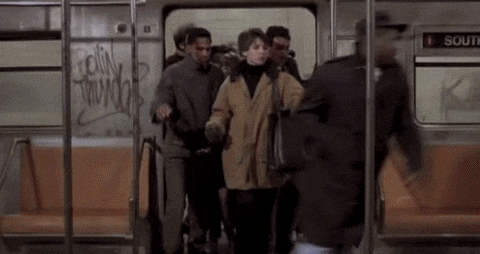 What's changed?
Over the last little while the population in my city has grown at a pretty rapid rate. Where it once had beautiful farm land and breathtaking landscapes, it now has houses and buildings. With the development of farming areas into housing, it also meant I had to say sad goodbyes to my four legged friends. The landscape I knew was changing and everything I had grown up with was slowly going.
So with this changing landscape you'd think there would be a lot more infrastructure to support it, right? Not so much, in my experience. A lot more people live in my area, and we are all travelling into the city to access opportunities. Things like getting to school, going to university or TAFE, and pursuing jobs that we put in all that work for are still in the city. So as my local population grows, it means more people are travelling back and forth. And somehow we don't have the system to support it. And it makes my life pretty hard.
Case in point
Not long ago I had a job interview. I had planned my trip accordingly and had even picked the perfect outfit. This interview was mega important. I know the job could be a huge break for me, so I wanted to be ready for it.
I had planned what time I had to be at the train station to board my train — the train that was going to get me there super early — and I was ready to conquer the world. Not even thirty minutes into the train ride the worst that could happen, happened.
As I sat there I heard a voice through the loudspeaker say "we are doing major rail works on the train line, you'll have to catch a replacement bus at the next station."  My heart dropped. I was surely going to be beyond late.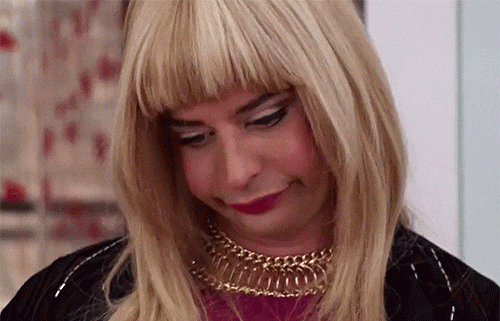 This is such a regular occurrence for me and so many other people in a similar position. Since the population of Casey has increased it means that when there are replacement buses, there isn't enough room to transport everyone in one lot, making the trip even longer. It's so unpredictable. I never know if I'll get where I need to be on time, or even at all.  This has happened so much and has led to so much wasted time that I could be spending on other important things, like studying or working. The public transportation system in Casey is my number 1 enemy.
For a lot of people living in growing areas like Casey, public transportation had been our saviour. It gives us the opportunity to do what our city-dwelling counterparts get to do all the time like go to university, or go to where the jobs are. But lately it has turned into a nightmare for me and so many others when our ride doesn't show up, has run out of room, or can't make the distance. I'm certainly not the first person who missed an amazing opportunity because of something as simple as the public transport system.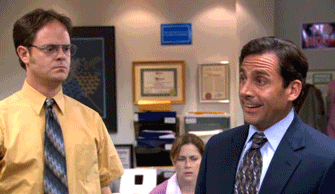 So what's the answer?
So what other options are there? Getting into a car and driving isn't accessible. Fuel and parking to do that every day is a lot of cash. Plus, isn't the public transport system meant to support the needs of the people and get them where they need to go?
With Australia's population growing and the price of living in the inner-city soaring, so many people are moving to the outer-suburbs, or growth areas. It's not just an issue in Casey and it's not just an issue for me — there are so many people across Australia going through the same thing.
So what's the solution? I'm not sure, but what I do hope is that in the near future public transport in growing cities across Australia will meet the demand. It will allow me to do things like get to job interviews on time and just generally get to where I need to be, like everyone else can.
And that job interview — if you're wondering — nope, I didn't get it. But I'm hoping there are plenty more fish in the sea of interviews. I also hope I'll have access to transport that will get me to the next one on time, totally prepared, and in an outfit I chose well in advance.
Sponsored
National Nightmare Commute Day is a nation-wide social media event on 14 September 2017. The day aims to elevate conversation about life in fast-growing outer suburbs amongst communities to a point that it reaches politicians, and increases their understanding of the level of frustration and the need for investment. National Nightmare Commute Day is a campaign run by the National Growth Areas Alliance, a peak group representing Australia's fast growing outer suburbs.