Fact number one: $1,000 is a lot of money. Fact number two: We are giving away $1,000 in seed funding as part of our annual Unleashed Awards.
There are 7 Awards open to public nomination, and 6 of those include $1,000 prize money for the winners to put back into the projects at this year's Unleashed Awards!
The Unleashed Awards is FYA's annual celebration of the initiatives that make a difference to our world and the young people that lead them. They're Australia's premier social change awards for young people. You can find out more about the categories here.
The nominations for 2017 have now closed but you haven't missed your chance to get involved! You're invited to join us for for a night of music, awards, and multiple high-fives. Check out the event details here.
We've had a people asking: "I'm involved in a project that benefits the community, but I'm not totally sure it's what you're looking for, is it worth nominating them?" The answer is a resounding IT ALMOST CERTAINLY IS!
To get your brains ticking here are 6 example projects off the top of our domes that could possibly bring home the bacon.
1: An app that tells consumers which eggs at the supermarket are the most socially conscious to purchase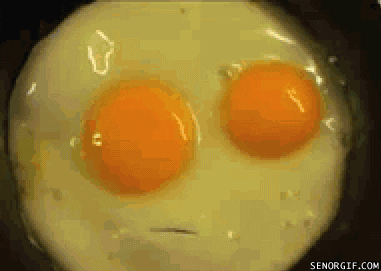 Does anyone else have a very large amount of trouble figuring out which egg companies treat their chickens the best? There's free range, cage free, barn laid and oh so many more. Also how many hens should there be per hectare of space? It's a bit much for me to be honest. This is a very specific example, but any kind of app that has a social focus would be primo for an Unleashed Award nomination.
2: A program that helps young people find employment
There aren't many things harder for the average young Australian than finding a rewarding job. If you know someone who likes to help young people put their skills to use in positions they love, I think that's very worthy of a nomination!
3: A composting program where you collect compostables from local eateries and donate it to communal gardens
Compost! What is it good for?! Lots of things actually, as it turns out. Collecting leftover food from cafes and restaurants near you and creating some nutritious mulch to grow some beautiful botanical treats in your community is a fantastic endeavour that should be rewarded. Hey maybe you're just doing it in your street.
4: Running a salad bar at your school
Sometimes the food selection at the school cafeteria can be slightly sub-par. If you or anyone you know are helping to provide healthy alternatives in the cafeteria, they deserve an Unleashed nomination.
5: Produce a web series where you and your mates discuss health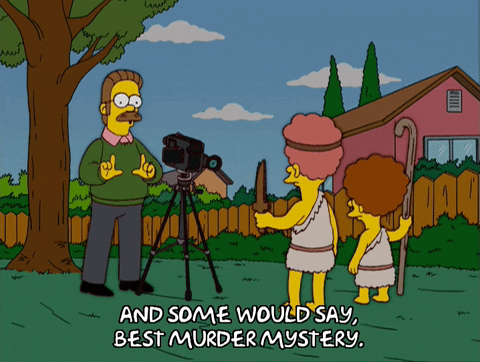 Maybe you love being on camera, maybe you love discussing mental health and just maybe you love doing them both at the same time. If you've ever produced some good stuff for YouTube to help people going through a tough time feel less alone, you deserve recognition. 
6: A free clothes washing service for people experiencing homeless
Ok, so this isn't the most original idea, but it's definitely one worthy of some recognition, high fives and seed funding. Maybe you know an organisation that helps provide meals, shelter, clean clothes or safe facilities for people experiencing homelessness.
These are just a few projects that would deserve a nomination. There are literally limitless options out there. Join us as we announce the winners of Unleashed in 2017, and congratulate them on getting the recognition (and the funding) they deserve! Check out the event details.