We've all come across the cliché of "a summer that changed my life". It's an overused story line. A plot for a chick flick. In reality, a concept that is pretty close to an unattainable. At least that's what I thought, until the summer of 2015 came.
I was studying Accounting and failing badly at it, my relationship with my parents had hit an all time low, and I was struggling to find work and maintain my finances. All these combined with my very special ability to overthink, I spiraled to a state I did not wish to be in. I was broken and tired of life.
I remember lying down on my bed one night bawling my eyes out. It felt to me like everything that could go wrong, had gone wrong. That night, I texted my best friend and made a request I still remember to this day: "let's go on an adventure this summer". We decided to explore places, beaches and just live the good life crossing off our bucket lists.
In the midst of this excitement what she did not know was that after all this, I was planning a very cynical escape from the life I had. This adventure was to be our last, at least in my mind.
We hiked the coastal track in the Royal National Park, managed to get lost in the middle of nowhere for an hour, found our way back only to walk in the opposite direction. We chased busses as much as we chased sunsets. We saw a breathtaking sunset at Watson's Bay, and had a painful encounter with a lovely blue bottle in the North Narrabeen rockpool. Every sunset we witnessed, every wave that touched our bodies, and even every fight I had with my best friend every time we got lost (which was a lot!), I drew further and further away from my initial idea of how my life must end. I was craving adventure, and couldn't shake the feeling for another.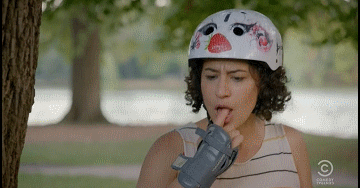 But every day wasn't an adventure, and I still had to battle my demons. But every time I felt the misery of depression crippling my mind, I had happiness to look forward to. My soul was still burning, but unknowingly I was watering it down with the brightest of memories I was creating.
But, it wasn't just a series of outdoor adventures that saved me in the end. Along the line, I told my best friend, and then another close friend and then another. I know they say that misery loves company, but I learnt to believe the opposite. Eventually, after slowly gaining the confidence and courage to open up, I reached out to professional sources for help.
All the late night talks I cried through and the professional help I received couldn't bring me instant relief from the problems I was facing. But they equipped me with the tools, and the strategies I needed to fight away negativity by gradually getting me to feel a hope in my future, which led me to appreciate the present. It made me realise the value of life, and how intensely I was loved by the people in mine.
This wasn't the end of my depression, my anxiety or the problems life threw at me. As life went on I realised I couldn't simply take off and disappear whenever adversity strikes. But that summer represented a choice I had to make. And because of that, even today, when things seem particularly blue, I reach out to nature and to the people I confide in.
However, I do know how hard it is to make this choice, to pick up the phone and call a friend, or seek the help of professionals. I know how scary it is to leave that dark corner in the imaginary cage we build to hide in and set ourselves on an adventure. Whatever that adventure might look like.
Despite how alone it can make you feel and how terrifying it is to experience, depression and anxiety is not all that uncommon. According to beyondblue, 1 in 4 young people experience a mental health issue. That's far too many people battling these demons in their everyday life. There has never been a better time for us to speak up and start having conversations with people around us. To access professional help that is readily available via so many platforms — whether online, over the phone, or in-person.
Adventures lie everywhere. It's the warm cup of tea, a late night maccas run, or simply a conversation that will bring light to even the darkest of days. Depression is like a freezing winter, where you just want to curl up in your bed and fall asleep. But have you seen how beautiful winter sunsets are?
—
Looking after your mental health is mega important. If you or someone you know is experiencing mental health issues there are free services you can access. Headspace is a free service for young people — visit their website here. You can also access Lifeline 24/7 for crisis support and suicide prevention (ph: 13 11 14) or beyondblue (ph: 1300 22 4636).