It can be tricky to figure out where to start, what to think about, and how you should prepare for an internship or work experience placement. Lucky for you, we've tackled a few in our time and we've discovered a thing or two about how to get one and how to use it to your advantage when building your career so all that work doesn't go to waste.
Why should you get one?
A lot of entry level jobs no longer exist, or are so incredibly competitive that it's hard to get a foot in the door without having already made a start elsewhere. A young person entering the workforce is expected to have a few years experience and a portfolio of skills — which is damn tricky with rising uni fees, the cost of living, and every other pressure that comes with being an independent young person. It's sad but it's the truth. This is where internships and volunteer work come in, you may not be getting paid much or at all but it will bring you one step closer to snagging a position that will.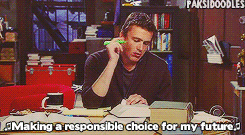 Firstly, know what an internship actually is
An internship is an arrangement between you (the intern) and your chosen workplace (the workplace). Sometimes this arrangement will include your university as well. The exchange that's going on is one of knowledge, skills and experience, not necessarily money. The intern who's doing the work should get the main benefit from the arrangement. If the workplace is getting the main benefit from the intern's work, it's more likely the person is an employee — if the tasks being asked of you are equal to paid work, you may be entitled to receive the minimum or award wage. Make sure you take a look at the Fair Work Ombudsman work experience & internships hub, their unpaid work section, and their student placement fact centre.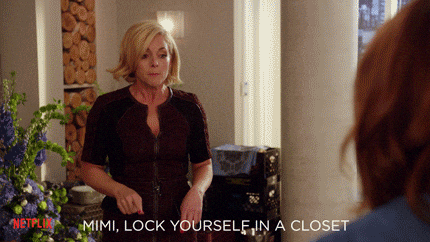 Don't leave applications until the last minute
If taking on an internship is part of your course or qualifies you for something bigger, it's best to start looking for a spot pretty early on. Avoid — at all costs — competing for a position with a wave of other students in the lead up to a mid-year break or the end of the year. It's pretty savage, and most places have taken on students who applied much earlier. Good planning and preparation wins you points here.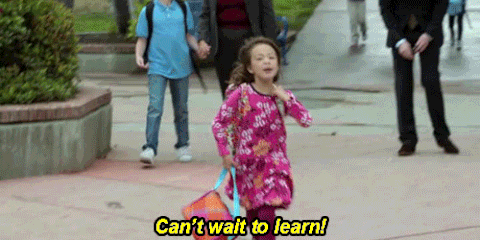 Where to find one
The internet is a great place to start searching. Traditional job sites like Seek, Indeed and Pedestrian host internship listings. Your school or university may also have a database of companies that they collaborate and regularly connect students with — email your course coordinator or teacher for guidance and contact details. The whole wide world is your oyster! Got a favourite magazine? Call the publisher and ask if you can do a placement. Know a friend with a parent working in your dream industry? Send them a message — they may not be in a position to take you on but the might know someone who can. Take a look on Facebook for groups that share details on upcoming work experience and internship opportunities in your city too.
Be clear about what you want to get out of it
Now, we don't expect you to know the precise position and industry you'd like to work in — in fact, most people never come to a conclusion even after decades of being in the workforce. It's a great idea to seek internships based on the set of skills they could give you; you may not want to be a journalist but a role at a local newspaper could boost your written communication skills, refine the way you research and get you in touch with some diverse personalities with a variety of interests and opinions. Getting good at writing and communication will always come in handy, so don't pull away from positions that aren't your first choice — plus, you might discover a hidden talent or passion that you otherwise haven't tapped into.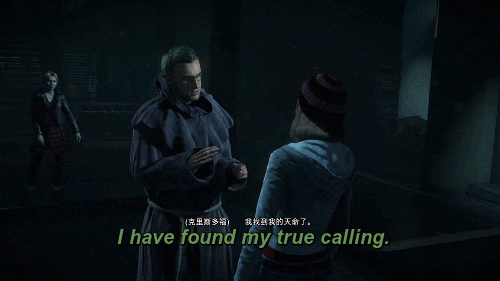 Don't neglect your digital presence
Even if you aren't looking for a position in the media or communication sector, please don't think that employers won't be curious to see who you are online. This should happen in two phases: firstly, do a tidy up of anything you wouldn't want your future boss to see (this doesn't have to mean deleting stuff for good, just think about updating your privacy settings); secondly, if you're keen for your online presence to support your career aspirations, fill in the gaps and flex your skills — start a blog if that's for you, share great photos, make movies with your friends, and prove that you know how to be an engaged online citizen. After all, digital skills are one of the key things future employers will be looking for according to our research.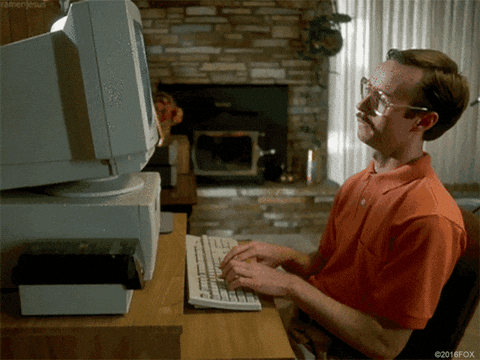 Know what you're worth and make a point of reminding everyone
Sometimes it's tricky to get motivated and do your best to impress when you probably won't get paid very much (or at all) at the end of the day. If you're inquisitive, show initiative and volunteer to take on something tricky, chances are you'll be asked to complete more challenging and creative tasks. Getting on with the crap jobs without a complaint will earn the respect of your colleagues. It's also a good way to understand how offices work and the overall dynamic. Go in with an open, inquisitive mind. But also remember what constitutes an internship and ensure you're not being taken for a ride. If you think you might be or just want to ask questions about your rights in the workplace (and you have them), get in touch with the Fair Work Ombudsman.
Understand the parameters and expectations of working for free
It's great to step into an internship with a can-do attitude and to start saying yes to things that will challenge you, but please think twice about being asked to do more than you're capable or comfortable to complete for the sake of "exposure" or "credit"— especially if you're not getting paid. If you ever feel uneasy about a task being asked of you, don't hesitate to brush up on the legal boundaries of completing unpaid work for a business.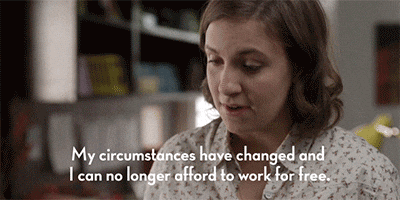 Get ready to discover the kind of work you don't want to do
Feeling like an industry or role isn't a good fit, isn't necessarily a bad thing. This can be an opportunity to test the water. After your first day (or your first hour) it's really common to feel like a path you thought you might take really isn't the right one for you. That doesn't mean giving up after the first day if you're not having fun. But it is a good chance to think about what you wanted to get out of it and understand whether or not you did. Then, try to understand what made the experience unenjoyable — were staff kept separate with not much time to socialise? Were you stuck indoors behind a desk longing to be outside? Maybe it was just that workplace, or maybe it was the actual job. You might have just figured out that workplace culture is super important to you! That's a success. Take some time to discover what motivates you, and it might take trying out a few different things to figure that out.