This week, when our country's elected reps head back to parliament after a cool mid-winter break, there's something more interesting awaiting them than debate about tax and national security.
That's right. Marriage equality. And it's looking more and more likely that it won't just be discussed, but there could actually be a parliamentary vote on the issue.
How could this happen? Surely it's going to be some ridiculously long-winded bureaucratic explanation right?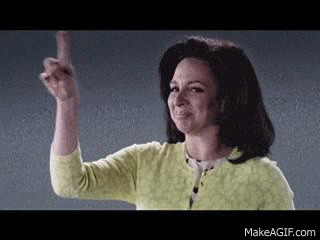 Wrong. It could actually be as simple as a few MPs crossing the floor on the issue.
We've jumped the gun a bit – let's back-track.
Federal Senator from Western Australia Dean Smith has given notice that he intends to move a private member's bill that would legalise same sex marriage.  
The Liberal Party will get the chance to discuss this when they convene a party room meeting this afternoon and have the option of sticking with the plebiscite (which would take the issue to a national vote) or they can let this go to a conscience vote. A conscience vote allow pollies to decide on their own rather than towing the party line. This means that marriage equality in Australia could be closer than ever. As many supporters of marriage equality believe that if a conscience vote is allowed the bill will pass both the House of Representative and the Senate.
If the bill passes hey presto we have Marriage Equality in Australia.
Sounds too easy? Well look, there would be a few things that need to happen to make this occur. In particular, we the people need to let our representatives know when we feel passionately about getting something through.
Whether you support marriage equality or you don't — now is the time to let your elected representatives know your view.
Giving your local MP's office a quick call is probably the best way to get in touch but social media can also be pretty effective too.
If you feel passionate about marriage equality it's easy enough to talk to your local representative to let them know. Want to know how to get in touch? To find out who your local representative see here.