Can you think of a way technology can be used to create more human connection? Something that might make us feel more engaged with other people and elevate our experiences, rather than feeling like we're tied to our screens. Now do you think you could pitch that idea in a Shark Tank style event?
At FYA we love young people with big ideas. So, we thought we'd take a moment to highlight some creative thinkers who did just that when they took part in Pitch The Future at the Vivid Ideas festival in Sydney this month. Their challenge was to win support by pitching a concept that would reimagine 'human touch' by utilising existing technologies to create more human experiences — all in under 3 minutes!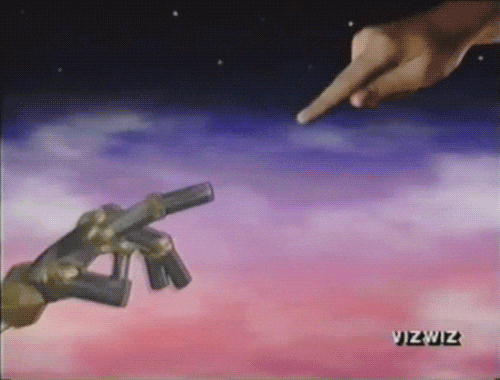 Five young finalists took to the stage to position and pitch a unique concept, win support, and a vote from the audience and judges. First prize for Pitch The Future participants is ongoing acceleration and support to turn a pitched idea into a reality with $1,000 in seed funding for their idea and 6 months access to Vibewire, a co-working space and common room. Take a look at the five finalists who pitched their ideas below.
First prize: Buzzy TV, Laura Loonstein
Buzzy TV is hosted on a laptop, monitor or desktop computer that is set up to screen a master game. A community of users can then connect with their smartphone or tablet as a controller. Buzzy seeks to bring back the social aspect of game play and exciting live-action atmosphere of competing against classmates, friends or colleagues, in the same room and in real-time.
"Our aim is to turn mobile use on its head: it becomes a tool to access a world of social play, as you collaborate and compete live with those around you. We take those 10 minutes of smartphone or tablet self-absorption and turn them into 10 minutes of discovery, creativity and social interaction."
Runner up: GenXchange, Charlotte Mellis
GenXchange is about championing the skills of those who are older and wiser, and opening up a platform for learning and exchange. Both younger and older professionals are encouraged to sign up and connect, and share their unique industry knowledge. Sort of like a pen pal or a mentor, but with partners who have decades between them.
"Genxchange is a cross-generational platform where youth and wisdom unite. Rolling out across Australia, our programs enable unique connection, mentorship and the mutual transfer of skills. Our mission is to equip millennials for the future by celebrating our seniors as a resource, whilst alleviating social isolation for our elders."
Finalist: Life SAVAR, Seiya Takeda
Life SAVAR was pitched as a virtual reality system that would enable firefighting trainees to better visualise and understand an emergency situation, and the actions and methods they could take to minimise risk and evaluate danger.
"A firefighter never knows what dangers or heartache will await them when they are on call as no fire is ever predictable, and no two fires are the same. Life SAVAR aim to provide simulation training for all fire and rescue departments worldwide."
Finalist: Equal Reality, Rick Martin
Equal Reality is a virtual reality program that aims to unhinge unconscious bias in the workplace. What is unconscious bias, you might be wondering? These are social stereotypes types about certain groups and types of people that are formed outside of our conscious awareness. This can lead to unfair exclusion, ridicule and misunderstanding, of people who might be different to you. Equal Reality is an opportunity to explore a reality that isn't your own, and flip your perspective.
"Training for unconscious bias is an $8 billion dollar market. Equal Reality is Virtual Reality training for unconscious bias […] Everyone talks about walking in someone else's shoes, well, for the first time ever — we actually allow you to do that!"
Finalist: Hiraeth Creative – The Refugee Story; Vishal Uppal, Laurie Yutuc, Megh Mankad & Anthony Makraqelidis
Hiraeth Creative is a platform and collective dedicated to engaging refugee talent in the arts, with the aid of emerging technologies in creative fields. Run by four University of Sydney students, the group work with developers to create and share engaging virtually reality products that extend the experience of stories told by refugees.
"Refugees need their experiences and journeys shared. When we look at these stories, we see an undeniable divorce between what we hear and the refugee experience […] Infusing traditional performing art mediums such as dance and theatre with innovative technologies, Hiraeth allows refugees to meaningfully connect with their new home."