I grew up in a leafy hillside town called Kallista in the Dandenong Ranges, about 1 hour East of Melbourne CBD. It was good fun — I was captain of the senior school cricket side, was a decent local footy player and had a great bunch of mates. I was also (and still am!) a theatre enthusiast and a sensitive dude. Unfortunately some people thought those things didn't go together.
I would often get teased about loving drama (which is not OK). So I would sneak away to the theatre. I was also complicit in sexist behaviour (very not OK) and I would hide my real emotions. Luckily I did have (some) very good mates and a fantastic family who supported me to be a "strong" (cue kind) man. One who learned how to love myself and treat others with the same respect, but it was a journey, and not everyone has the same support.
The Victorian Labour Government recently pledged almost $2 Billion to stamp out domestic violence in what they called an "unprecedented" move. The statistics are horrifying. In Australia almost 1 woman a week loses her life at the hands of a partner or former partner. And 1 in 3 women are affected by domestic violence. Violence against women isn't isolated to the home. 80% of young women aged between 18-24 were harassed in public in the last 12 months. EIGHTY PERCENT! It's shameful.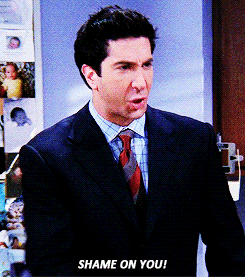 I have often wondered about the connection between gendered behaviour and those terrible statistics above.
I think about how when I was younger I used to get quite angry, just in general, and didn't know how to deal with my emotions. I have been able to manage my anger by being reflective, empathic and being proud of looking after myself in ways that aren't gendered. I still love the footy (and all sport really) but I also read, I do yoga, I go to the theatre and watch political movies with my dad. Often I bliss out on the couch and listen to neo-classical electronic music — and yeah, I totally dig the term neo-classical (and Nils Frahm) and often crank it whilst watching the footy on silent. Bam.
I have also benefited from being OK with being vulnerable. I find that it's the key to intimacy — looking after yourself and understanding the needs and wants of others. Don't trust me? Trust the vulnerability guru, Brene Brown, whose Ted Talk on being vulnerable has been viewed almost 30 million times.
There is plenty of inspiration out there. I am a big Hugh Jackman fan. Who else can simultaneously nail being half-man-half-animal-warrior and the lead star in stage musicals? Hugh can. I am also a big fan of the AFLW. Both prove that being "strong" has nothing to do with gender norms or typical masculinity. And both are bloody great to watch.
I am no expert on domestic violence or violence against women. It is a very complex issue. Gender is also very complex and the challenges that women face are vast. I'm not writing this to try to minimise that, or say the challenges men and women face are at all equal.
There are some great organisations out there doing some incredible stuff, including White Ribbon and the Respect campaign. You can also head to Our Watch, which provides a shared framework for preventing violence against women if you're keen to read more. A framework which outlines the way gender inequality is the core of the problem, and the heart of the solution.
Just because I've found value in self care, it doesn't mean that I've distanced myself from the problems that I've just spoken about. The issues are complex and vast. However, as a young man, I have found that managing my testosterone and expectations of masculinity is often overwhelming. I have also found that for me being a "strong" man is much more than playing footy or captaining the cricket side (whilst both are still bloody great). It's about being vulnerable to new people, places and ideas as this aids in being reflective and, ultimately it involves being kind and generous with yourself and those around you.
—
If you or someone you know is exposed to or experiencing violence you can access the National Sexual Assault, Family & Domestic Violence Counselling Line free, 24/7 — 1800 RESPECT or 1800 737 732. If you are experiencing mental health issues, Headspace is a free service for young people. Visit Headspace here. And Lifeline is available 24/7 for crisis support and suicide prevention.