Young Social Pioneers is Australia's leading incubator program supporting young people leading initiatives that respond to society's most pressing challenges — through advocacy, community organising, or business.
Applications are now open for 2017. Thinking of applying? We asked one of our 2016 Young Social Pioneers to tell us about her story and the program. Here's what she had to say.
About 3 years ago, I took part in a 70-day bike ride covering over 8000 Km from Texas to Alaska to raise funds and awareness for cancer. I signed up and trained for this journey with no prior cycling experience.
Why? I wanted to contribute to my community and learn more about myself and the world. This experience changed my life, and made me rethink what I want to be doing with it. While passing through all the diverse communities along the ride, I saw the importance of community engagement and access to healthy environments in achieving people's full physical, mental and social wellbeing potential. Since then, I have been set on dedicating my time and efforts to advance health and create empowering environments through my love for cycling, adventure and sports.
So I founded a social venture called Steer North, which has been a first step to doing that. Steer North is a health promotion charity that aims to inspire and empower people to lead healthy, active and creative lives. Our health promotion programs are delivered to local communities across the country through epic cycling journeys. Our funds support critical medical research education and patient care.
Two months ago, I completed the inaugural Steer North ride with 19 others — a 4000 Km cycling journey over 45 days from Melbourne to Cairns. This ride has established us as the longest annual charity bike ride in the Southern Hemisphere! On the ride, we engaged with 40 local communities and raised more than $100,000 for cancer research, education and patient care.
During the last few days of the Steer North ride, I was riding alongside my co-founder James and my teammate Anas. We started talking and comparing the Steer North journey to undertakings and goals that we set ourselves in life. We realised that if the approach we had during the Steer North ride is applied to most our goals and challenges (no matter how big or small), we can do anything! I thought about our conversation afterwards and realised I could boil it down to 4 key things I learned by cycling from Melbourne to Cairns last summer:
1. You don't have to do it alone: One of the main reasons why I was able to complete the Steer North ride was because of the people. We had 20 riders with a shared purpose who jumped on board and wanted to embark on this adventure. We also received amazing support from community members who shared their powerful stories with us and let us into their lives.I also received invaluable support from FYA's Young Social Pioneers (YSP) community. While establishing Steer North, I had the opportunity to be in the Young Social Pioneers program — it's a social change incubator that supports young people leading initiatives that tackle the most pressing challenges in our society. Being part of this ecosystem provided me with the network and support that I needed to grow Steer North and thrive as a person.
I was also able to join forces with my fellow YSPers and establish meaningful collaborations and partnerships.The power of community and shared purpose is always key in achieving any goal we set ourselves. No matter what we want to accomplish, there's always people as crazy as us (if not more) who want to help us get there and who want to share the journey. Finding these people will make the goal more achievable and the journey more enriching. You don't have to do it alone!
Having a community around you can make things easier and fun! PENGUINS
2. Take any project or challenge one step at a time:
We took the Steer North journey one day at a time, and sometimes one rest stop at a time. It would have been too overwhelming if we looked at it as one 4000 Km journey. Similarly, breaking any goal into small manageable steps and working steadily towards achieving them one at a time, makes me think any goals is more achievable. This also makes progress much more tangible, which is always an awesome confidence boost!
3. Take breaks, reflect and appreciate:
On the ride, we had 5 rest days and we had a lot of breaks when cycling. Every evening, we also celebrated and reflected on the day that passed. This really kept us going. It allowed us to truly appreciate what we were doing and to take the journey all in. Similarly, it's important to pause, reflect and celebrate any feat we are undertaking and the steps along the journey we are on. This means we can also evaluate if we are on the path that is best for us, and we can have a blast while doing it!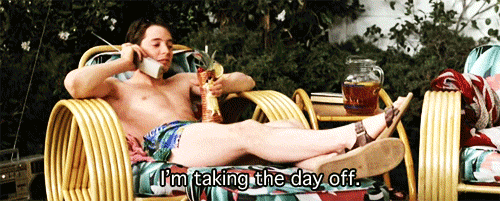 4. Be comfortable with being uncomfortable:
Stepping out of my comfort zone to establish Steer North and to embark on a bike ride across the country made me learn so much about myself, others, and the world. We would have never started Steer North if we had been paralyzed by the fear of failure or if we had waited for the 'right time' to do it. Even when things didn't work as planned (something that happens more often than we expect it to), we learned to adapt and embrace change in order to make things work.
In most situations in life, our challenge zone is where most of the learning and growth happen. Being comfortable with uncertainties and overcoming the fear of failure shatters barriers and multiplies opportunities. Difficult and uncomfortable times are also the times that hold the biggest lessons and that forge the strongest human bonds and connections. Be challenged! Be vulnerable but fearless!
Feel free to register if you're interested in Steer North's upcoming rides from Melbourne to Sydney, Sydney to Brisbane or Melbourne to Cairns.
If you're working on something that seeks to make the world a better place, you could apply for the 2017 Young Social Pioneers program. It's Australia's premier incubator program for young people leading initiatives that respond to society's most pressing challenges — be it through advocacy, community organising or business. Applications close May 24. Go here to find out more and apply.