Not so long ago I got a very interesting newsletter from the Fair Work Ombudsman (FWO) in my inbox with some pretty scary stats about how young people are faring in the workplace.
'Who is the FWO?', I hear you ask. It's the government body that exists to help you understand your rights and responsibilities at work. And it's not just for employees. Employers can also contact them or visit their website to understand workplace entitlements and ensure compliance with Australia's workplace laws. Serious and important stuff!
According to the FWO email I received, 16% of the workforce is young people, but 25% of the calls for help they receive are from young people. And 44% of the litigations filed in court in 2016 involved young workers. In fact, between July 2011 and June 2016 the FWO received more than 27,000 requests for assistance and raised over $18 million for young workers who had been short changed.
Apparently young workers can be more vulnerable in the workplace as they may not be fully aware of their rights, or they're reluctant to complain if something seems amiss.
This stuff is pretty relevant to so many of us who often work casual jobs at multiple places, or those just entering full-time work. So, in the interest of sharing the good info — here's what they had to say about some common workplace myths (there's also a similar list on their site here, for those of you playing at home):
(Full disclosure: this info below is from the FWO Workplace Bulletin e-news verbatim because, look, despite my best efforts I don't know all the things and this is their area of expertise, not mine!)
DRUMROLL PLEASE!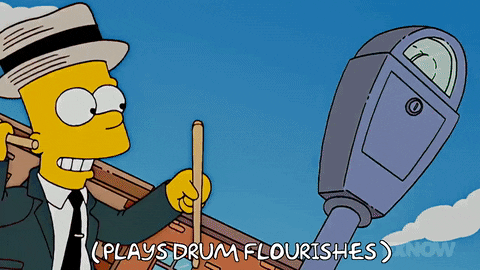 MYTH: Paying low, flat rates of pay for all hours worked is okay if the worker agrees.  
FACT: Minimum lawful pay rates are mandatory and in many jobs penalty rates must be paid for evening, weekend, public holiday and overtime work.

MYTH: Employees don't need to be paid for time spent opening and closing a store or for time spent attending meetings or training outside their paid work hours.
FACT: If a meeting or training is compulsory, then it is work. Employees must be paid for all hours they dedicate to work and this includes time spent opening or closing a store. For example, if an employee is required to be at work at 7.45am to prepare for an 8am store opening, they need to be paid from 7.45am.

MYTH: Employers can make deductions from an employee's wages to cover losses arising from cash register discrepancies, breakages and customers who don't pay.
FACT: Unauthorised deductions from an employee's pay are unlawful. Deductions can be made only in very limited circumstances.

MYTH: Unpaid internships are OK for all inexperienced young workers looking to get a foot in the door.
FACT: Internships can only be lawfully unpaid when they are a requirement of a course at an authorised educational or training institution.

MYTH: Employers can pay young workers as 'trainees' or 'apprentices' without lodging any formal paperwork.
FACT: Employers must negotiate and lodge a registered training contract for an employee in order to lawfully be able to pay trainee or apprentice rates.

MYTH: Paying employees with goods such as food or drink is OK.
FACT: Payment-in-kind is unlawful. Employees must be paid wages for all work performed.

MYTH: Pay slips aren't mandatory.
FACT: Employers must give all employees a pay slip within one working day of pay-day. Employers can give employees paper or electronic pay slips, such as a link sent via email.
There you have it. If none of this was new to you, then go yourself. But if it was new to you or you have a specific query you want more help with, visit the FWO website or the Young Workers Centre. Oh, and you're welcome.