Local legends Lucinda and Mitchell are from a small wheatbelt town in Victoria, Warracknabeal (War-ick-n-beel). Between the two of them, they spend their weekends playing football, netball, biscuiting off a boat and skiing at the local lake.
In her spare time Lucinda works at the local pool as a lifeguard and Mitchell spends his time working at his Dad's small business. With their jam packed studies, work shifts and sporting commitments they found the time to run their own business and be their own boss — and even made over $1000!
Lucinda and Mitchell, along with teammates Ashlee, Grace, Kiarna and Rachel, were part of BM Tie Dye – a business launched through their school participating in FYA's $20 Boss Program. It's where high school students get $20 of cold hard cash to start their own business, along with tools and resources to help them along the way. As the business name suggests, BM Tie Dye sold psychedelic and colourful  handmade tie dyed products like socks and t-shirts. They had a social purpose too — to empower and inspire young people in their community to tackle suicide with 50% of their massive profits going to the good mates over at Suicide Prevention Australia. They were such a hit that BM Tie Dye won the 2016 State Award for Most Successful Business in Victoria at the annual $20 Boss Awards (you can check out other stellar winners here).
Annie and Kate from the $20 Boss team sat down with Lucinda and Mitchell to find out what their top tips are for running a business like a boss.
Teamwork is everything
Working together as a team was the best part of their business, according to Lucinda and Mitchell, even though both usually fly solo in their school work. Lucinda said that she had previously struggled with other people doing things.  "I'm a bit of a control freak, so I really had to step back and trust people to do stuff," Lucinda told us with a laugh. Mitchell agreed, "I usually work by myself, and in my own way, so it was challenging to work with others and their ideas." Turns out, working in a team ended up being a key to their success. Their biggest piece of advice to future $20 Boss participants is to "work together, pool your resources and build on each others' knowledge".
Use what you know
Both Lucinda and Mitchell agreed it's best to play with the skills you have. Lucinda, who had previous experience with tie dye, thought it would be a great business idea and something that she could easily teach to her teammates. They even taught their teacher some tricks of the trade!
Tie dye was something Mitchell had never done before, so he used his strength as a finance and admin whizz to manage the budget and business planning for the team.
Another team member who has an interest in marketing and a creative streak came up with all the logo designs, packaging and marketing plan for the business.
Spread the load

6 students joined together to set up BM Tie Dye. This meant they had more start-up capital to launch their venture. It also meant they could divvy out roles across the team. Mitchell explained that they all had their own roles, but they all worked together to create the products and sell them at market stalls.
Learn by doing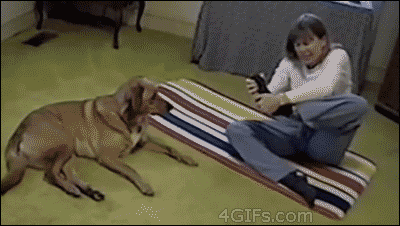 According to Lucinda and Mitchell the best things about the $20 Boss program was that they learnt heaps and got to do something different to the usual classroom stuff. For Mitchell, he loved creating the products, and for Lucinda it was the whole process from ideation through to selling. They both felt the program left them with practical skills they could actually use outside of school.
Mitchell says he now has a better understanding of what he wants to do after school thanks to $20 Boss. He's keen to move into Commerce.  Some of the other team members are looking into marketing and graphic design. Mitchell feels he can even apply some of what he learnt at his part-time job.
When we asked the big questions around the future of BM Tie Dye and if they were considering re-launching in 2017, Lucinda and Mitchell said it was unlikely as they're moving into their last years of school, so they're pretty busy!. WE GET YOU! The success in 2016 was amazing, and something which will put the BM Tie Dye team in great stead after school as they navigate their next move. Well done you future entrepreneurs you!
If running a business like Lucinda and Mitchell sounds like something you're keen to do, you can get your teacher to register for $20 Boss 2017.  It's a fun way to learn about setting up and running your own business, and a practical experience to be equipped in enterprise skills and business acumen – which is such a great CV add-on if we've ever heard of one!
Get your teacher to register here!