People often say to us, 'hey FYA is really cool, but how do I get amongst it all?'. And to that we say, 'how don't you get amongst it all?!'.
And usually they roll their eyes because everyone hate/loves a dad joke and that's, quite frankly, a pretty useless answer. So, instead, we thought we'd pop a few ways in one place so you can get excited and start acting on your New Year's resolution to be a better version of yourself. And also because it's good to give the people what they want.
Who are you again?
Yes, okay, fine. Let's start from the beginning. We're the Foundation for Young Australians but our mates call us FYA. And we're all about backing the next generation of young people. You know the ones — they're creative, ambitious and capable. The ones who are going to rethink the world and create a better future. You, essentially, is what we're getting at.
We're quite enthusiastic about giving young people a voice, talking about social change, entrepreneurship, research into the future of work, creating opportunities for the next generation of young Indigenous leaders — that kind of thing. So how can you get amongst it all?
Run your own business in school time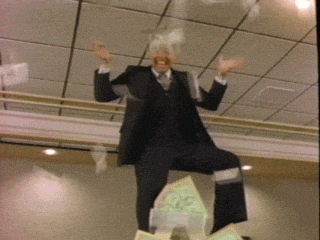 At 11 years of age the founder of Virgin Group, Richard Branson, noticed parakeets were popular pets amongst children, but not super available. So he and a friend decided to breed and sell them in their school holidays. Talk about spotting a gap in the market! He later founded the company that brings air travel and cool/hip gymnasiums to the masses. Turns out, some people just have the entrepreneurial spirit. And that just might be you.
$20 Boss is our program for high school students to start and run their own business. In school time! Each student gets $20 of actual startup money and some handy tools and resources to help them start their own enterprise.

Check out the program page and get your teachers to register their interest here. Or get in contact with the boss-as $20 Boss team here.
Kick-start your social enterprise

Running your own social venture and need some help taking your idea from good to great? Perhaps you're running a cafe which employs newly arrived migrants. Maybe you're using 3D printers to create prosthetics for people living with a disability. You might be developing an online platform where people can sell or swap their old clothes. 
If you are in the early stages or looking to expand your venture, we've got a program for that! Young Social Pioneers is an annual incubator program that provides young entrepreneurs and changemakers the skills, networks and clarity of purpose to ensure their ventures have the best shot at success. At the end of the program, participants have the opportunity to pitch for seed funding.
Applications will open in late April this year. In the meantime, pop the date in your diary and check out last year's program and participants.
Work in our hub
We love young people doing great stuff. So we set up a space for them to work! For free!
If you're a young person working on a social venture and you work in Melbourne from time to time, or even all the time, you may be eligible to work at the FYA Hub. It's our free coworking space for social entrepreneurs so they can meet like-minded people, build networks and get their venture up and running.
See if you qualify to become a member here.
Join our digital community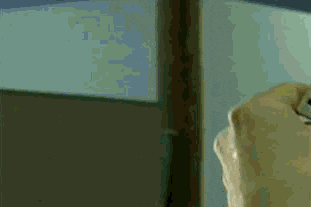 How did you get here? Who am I? What day is it? Chances are you came across this article because you follow us on Facebook or you receive our emails. Go you.
But maybe you didn't. If you're keen to see more videos and read more articles about things that matter, check out our Facey page or sign up to our emails below. We're also Tweeting things, Instagramming things and doing the LinkedIn thing. This has become a straight up plug but, trust us, we're fun! Come hang! Please!
And there you have it, 4 ways to get involved with us, as promised. But if your thirst for involving yourself in our work, there are even more ways! Check out our programs page here if you like.