"Just sit down and study" can be a shudder-inducing sentence to some, but to others it's an invitation to dive into a satisfying routine of creativity, organisation, and digesting information. With simple workflow tricks (and setting up a positive and prepared thinking space) young people are taking the strain out of study. Here are some ways you can embrace it too.
In fact, it's already become a bit of an art form. Introducing: studyblrs (pronounced as "study-blur", a combination of the word study and the blog platform Tumblr) which is simply a blog dedicated to study. They include images of desk setups, scanned notes, printable templates, tips, tricks and journal entries, all in the pursuit of education and productivity. Take a look at The Organised Student, School Life and Stuff or The Aria-lligraphy Project or browse the hashtag #studyblr on any platform, for an intro to the trend.
But, you may find yourself wondering, "what is the point of highlighting each subheading in pink? Or colour-coding my classes? Doesn't this just add to the amount of time I spend at my desk?" And the truth is, most of these techniques are making learning easier, by helping your brain to become as organised as your workspace.
It's time to start working smarter, not harder. And you don't need an entire suite of glitter pens to get going.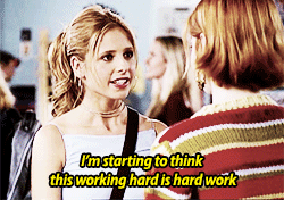 Create personalised shortcuts
We've all been there – flipping through pages to find something jotted down weeks ago, only to discover a handful of hardly legible words that mean nothing out of context. It's easy to slip into the habit of feeling like you have to regurgitate every word in a textbook or spoken by a lecturer. There's people who don't write down enough relevant info, and then there's people who write down so much that anything important gets lost.
Use themes or a timeline to break up information, and make sure you can still read and follow your thoughts if it's a piece you'll return to. Build a bank of symbols, words or colours that reference key ideas, so you don't waste time copying chunky paragraphs. A great system to get you started (if you don't have time to build your own) is the Bullet Journal.
Use your hands
That Pen License you earnt is still one of your most important qualifications! Do you find yourself drawing looping lines and impossible cubes when you start to tune out? That's because drawing keeps our brain engaged, relaxed, and encourages us to organise abstract ideas. Taking the time to physically write something down, circle an important idea or put documents into a folder (nope, not just one on your Desktop), gets our brain to build a muscle memory pattern.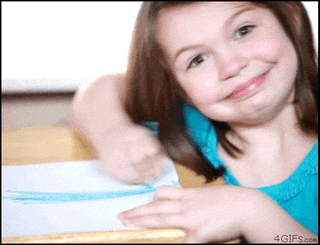 Ever feel like you've gone through the motion of reading a whole page of text, only to realise you haven't paid attention to a single word? Doubling up on the way we experience a piece of info (through sight, speech or movement) makes it twice as likely that we'll remember it.
Surround yourself with essentials (only)
Keep what you need close by, so when you do get into a great rhythm of thought you don't have to stop and sift through the kitchen drawer to find a pen that works. This doesn't need to be a complex process and it doesn't need to be a fancy setup. Keep it as simple as making sure you've got pens, paper, a planner or diary, your laptop and charger (if you need it), a comfy chair and a flat clean surface, plenty of light, water and snacks. Maybe flip your phone upside down, flick it to silent or do not disturb mode, or tuck it behind a pillow so you don't get distracted by flashing lights and buzzing notifications.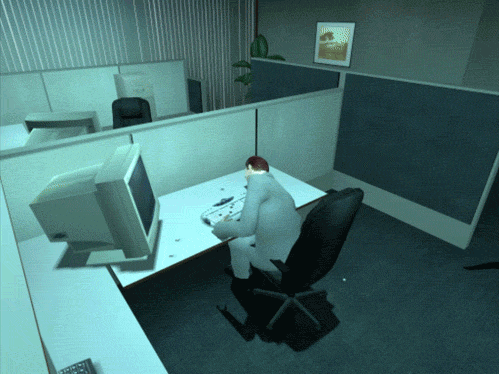 Make working hard work for you
Figure out what actually makes you want to sit in a chair for an hour (or more) – does loud music keep your mind ticking? Does a puppy on your lap keep you planted? Does total silence and a break from the outside world get you to focus? Schools, universities, offices and learning groups, can't cater to everyone's individual needs. But where it's within your control, step in (or step out of the classroom) and create or find a think-space that actually helps you think.