A few summers ago I found myself standing in the chemist impatiently staring at my hair removal options - expensive DIY wax strips, funky smelling hair removal cream or the classic razor.
Frustrated about having to spend more money and time removing hair that was just going to grow back, I wondered why I even do it. I know plenty of men and a few courageous women who simply let their body hair grow. And I understand lots of people remove or don't remove their body hair for a range of different, personal and complex reasons. But it got me thinking about what actually drives me to do it?
A very brief history of body hair removal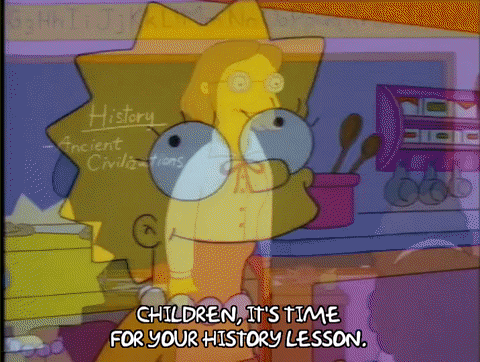 Over the past few thousand years, typically hair removal served to minimise the spread of disease or as a way of distinguishing mankind from more primal members of the animal kingdom.
Ancient Egyptian priests were reported to pluck out all the hair on their heads (including their eyebrows and eyelashes!) and in Ancient Greece, men only shaved their beards during times of mourning.
And, along with other high society women of her time, Queen Elizabeth I was known to pluck her hairline back and thin out her eyebrows to enhance the prominence of her forehead.
While I was familiar with plucking eyebrows I still wasn't sure how something reserved for nobility ended up on my weekly to-do list?
So why do we actually do it?
My hairless habits (and possibly a lot of other women's too) seem to stem from around 1915 when female body hair began to be viewed in a different way. Harper's Bazaar ran an ad declaring women's body hair as objectionable when coupled with fashionable sleeveless dresses of the time.
Advertisers labelled female body hair as unsightly, embarrassing and ugly. And within no time, any visible hair on a woman's body was perceived as excessive. Even doctors weighed in, some labelling female body hair as the cause of lesbianism or as the source of a woman's excessive need for independence (you know, wanting the right to vote or equal employment opportunities).
Companies explicitly promoted their hair removal products as a gateway to social and economic advancement. Hairlessness was sold to women as a way to navigate other prejudices, like classism and racism.
Some women went to great lengths to achieve this — a popular hair removal cream containing a mix of dangerous chemicals proved fatal for many and left others permanently disabled.
What does that mean for us today?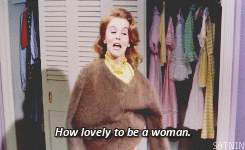 Today women spend approximately $10,000 on hair removal throughout their lifetime, and that's just if they choose the humble razor as their preferred method.
The idea of hairlessness being sold as part of economic and social advancement still exists in some ways. Research shows that today women who don't shave are perceived as less intelligent, less friendly and more aggressive than those who do. In Australia over 95% of women remove their leg and underarm hair.
Clearly I was not the only one struggling with stubble.
So I stopped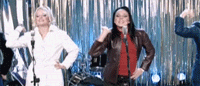 I started shaving when I was eleven, simply mimicking the women around me, including those on TV and in magazines.
But since deciding that this serves me personally in very few ways, I decided to stop. Since then there have been no more emergency trips to the chemist and the panic I feel at the sight of my leg stubble continues to fade.
When I stopped shaving and let myself grow, other expectations about how women should look and act also unravelled.
To give others an opportunity to do the same, I started Get Hairy February. The campaign is simple, women let their leg and underarm hair grow for the month of February and invite others to support them by donating to charity.
Donations go to the  Full Stop Foundation to help eliminate violence against women. It's an opportunity to celebrate our natural bodies and at the same time support a cause that truly matters.
Donations raised as part of the Get Hairy February campaign go to the Full Stop Foundation, helping to eliminate violence against women. If you or someone you know needs help please contact 1800 RESPECT, a national sexual assault, domestic and family violence counselling service.