After spending 6 years in high school, it's a pretty big call to say your ATAR score isn't the most important thing goin' round.
The that two digit number with two decimal places that are going to determine if you go to uni, what course you will be studying or maybe even where you will be living. What could possibly be more important? I dare you to show me a more important number than your ATAR score!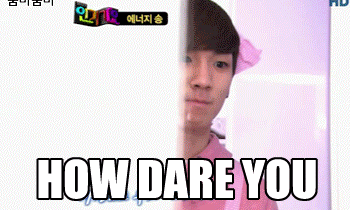 Actually now that I think about it, maybe it's not the most important number. In fact to be completely honest I don't think I remember exactly what my ATAR score was. What I do remember is being really, really stressed out about my score just before it was released, thinking it was going to play a huge part in determining how the rest of my life would unfold, and what opportunities would be open to me. Long story short, it did absolutely not end up doing that.
In an effort to release some of the stress some of our dear, valued readers might be feeling as they dust off their last year of school, here are 9 examples of others who didn't crush it academically, but crushed it in life regardless. Which is much more important. Please enjoy, and don't stress out about school too much.
1: Steven Spielberg

My mate Steve "Big Berg" Spielberg was rejected from the University of Southern California School of Cinematic Arts more than once. He went on to win three Academy Awards, 4 Emmys and gross more than $9 Billion USD between his 27 films.
2: Carey Mulligan

The incredibly talented and endlessly cool Carey Mulligan has shared that she was "Rejected from every drama school she applied for" She has since gone on to have starring roles in some of the best films from the past few years including An Education, Never let me go and Suffragette. She's also picked up a coupla of BAFTA's on the way.
3: Thomas Edison

This world class inventor, who created the light bulb, microphone and moving camera amongst other inventions, was told he was "too stupid to learn anything" in school.
4: Oprah Winfrey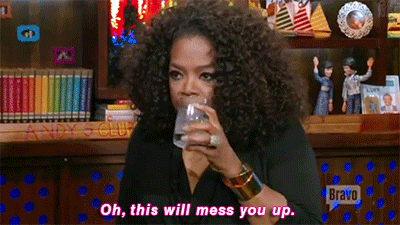 Oprah was fired from her first gig as a TV news anchor in Baltimore because she was getting too emotionally attached to her stories. Who knew that same style of emotional story telling would earn Oprah her own TV station and the title of day time talk show Queen. Also lots of money.
5: Katy Perry
Katy Perry dropped out of high school when she was just 15 to peruse her career in music. Although she has more recently stated that she "could have really used a better education." I think you'll be just fine Katy.
6: Albert Einstein

Time magazine's "Man of the century" (Which should have really been person of the century) Albert Einstein failed the entrance exam to study at the Swiss Federal Institute of Technology. After that he went back to finish high school and retake the exam, which he passed on his second attempt. Sometimes it just takes time to get where you need to go friends.
7: Vera Wang
In 1968 Vera Wang tried out for the US Olympic figure skating team. She didn't make the cut. Later in life she became an editor for Vogue magazine, but was passed over for the editor-in-chief position. But before you feel too sorry for her, she is now one of the most well known fashion designers in the world. Sometimes you just have to totally switch gears, career wise.