Not everyone grows up in the city and gets to live at home while they go to uni. For anyone who lives outside of a major city, having the opportunity to attend uni also means moving to a new place, finding somewhere to live, and making a whole new bunch of friends.
When I finished school at 17 I did just that. It's pretty much a rite of passage for regional kids who want to do more study after school and are in a privileged enough position to be able to. With that comes the choice to find a house to live in, move in with relatives or family friends, or live on campus at a residential college. I chose the latter.
Moving away and living at college seems like a magical time of dress up parties, endless tv show streaming, and the occasional lecture or tutorial. But for many people, it's all of those things plus a fair bit of homesickness and a pretty steep learning curve.
You might actually hate it.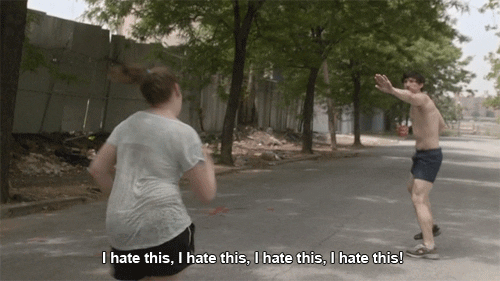 My first year at college is, thus far, up there with the unhappiest I've ever been. I moved from a small town where I'd gone through school with the same-ish group of people from when I was 5 to 17 years of age. To moving about 1500km to a city I didn't know that well to live at a college with 300 people I'd never met. I had no clue what it was like to be the new kid at school and now I had to convince these people I was worthy of friendship?
Add to that attending uni and learning that you actually have to study to do well (something I hadn't really needed at school)? Let's just say I didn't exactly nail it.
There's a pretty big guilt element that comes with realising you're not having a great time. You have to be a bit privileged to go in the first place plus not everyone who applies is accepted. It's a weird feeling to have gotten the thing you thought you wanted, only to realise you don't enjoy it.
You'll probably realise you have no idea how to properly look after yourself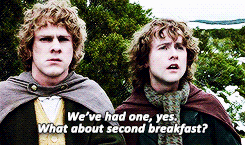 They say college students put on about 8-10 kilograms in their first year. They were not wrong.
We all rejoiced at the newfound freedom of sleeping largely until we felt like it, having three meals provided for us daily, filling the gaps between these meals and sleep times with toast, bottomless bowls of cereal and, for some weird reason, microwaved garlic bread.
We decorated our new body shapes in college ruggers and hoodies. Turns out, great for morale, not great for realising you don't fit into any of the clothes you brought with you.
I guess we knew on some level that our bodies were growing at unprecedented rates, but it didn't really matter. We were growing together!
I realised at the end of my first year of college that I kinda of just felt really gross. Drinking between two and three nights a week, eating mi goreng for second dinner and a kebab for third, post-night out, dinner does not a lifestyle make.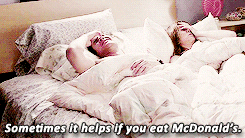 I remembered that I really love exercise so I started to do more of that again. And started to make some better food choices. It wasn't actually as hard as I expected. I made my lunch plate more green vegetable things than yellow fried things. And semi-regularly, I chose not to eat the whole packet of Tim Tams in one sitting. I had to consciously make those decisions, but it also wasn't rocket science.
A good diet and regular exercise are super important to me now, and I don't think I would've gotten there if it weren't for totally messing it up first.
Persevere
I kind of hated my first year of college and uni. I was totally set on not coming back after first semester and taking some kind of half-cooked gap year so I could stay home and hang with my mates while I figured out what I actually wanted to do with my life. It was way better for everyone involved — I wouldn't be wasting money at an expensive college, I'd work and save some cash, I'd take the time and figure out what I was born to do, and I'd have a pretty great time doing it.
I pitched this idea to my Dad, who sat back with a bemused expression as I listed off all of my reasons. Trust me, I was compelling. At the end of the pitch he agreed that I should do the thing that I really wanted. But also asked if I expected to wake up one morning with absolute clarity and know what my calling was. Turns out, I kind of did think that's how the whole thing was going to roll. He suggested I might be better off if I kept chipping away at it, even if it meant I would only work out what I don't want to do.
Moving to college will be the best thing you do.
So I went back. My second semester of first year was still a totally sh*t time. But I kept at it. And my second and third years of college and uni were some of the best of my life. When I think back, it comes to me quite fondly as some kind of hard-working, coming of age transformational montage (think Bend It Like Beckham meets Devil Wears Prada with more alcohol and less soccer and designer clothing), but in reality it was a total slug. I had to work hard to train myself to study, I stopped thinking it was acceptable to watch all six seasons of Sex and the City in three weeks and not attend lectures, chose not to eat hot chips at every meal, and actually used the gym membership we paid for with our college fees.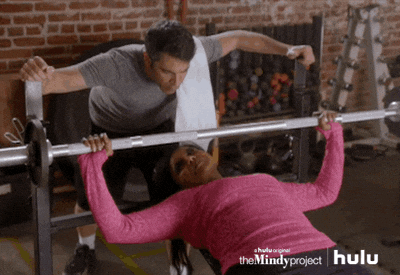 During my years at college I made some of the best friends I have.
I realised that for me, tertiary education is only a good thing and I'm mega lucky to have the privilege to get one. Regardless of what field it's in. It might not open up a totally clear career trajectory but it taught me all of the skills I actually needed to take out into the workforce — critical thinking, communication, digital skills, writing and time management being just a few of them.
I learnt how to make friends without the comfort of already vaguely knowing each other or having at least one friend in common.
I figured out some ways I could still enjoy myself and be an active, healthy human being.
And I realised that I will never like cask wine. Seriously, give up. Just (responsibly) drink something else. Obviously if you're 18+, if not – get yourself a slurpee and enjoy.