Recently I sat in a conference room on the top floor of a fancy government building in the middle of Canberra.
I sat among 30 other professionals from all different backgrounds within the government's employment sector, brought together to discuss ways in which we can engage women, in particularly young mothers, in the digital economy.
At the beginning of the day I prepared myself to deliver the content I was there to deliver, talk when I was scheduled to talk, and in all other scenarios let the actual professionals do all the work. At the time this seemed like a rational plan, I was the youngest in the room, I had no experience in prototyping, what more could I have to offer other than the information I had written down on my notepad?
It wasn't until I, a nineteen-year-old undergraduate uni student, was sitting in front of a group of six prestigious government employees explaining to them that young mothers between the ages of 18-24 were not going to attend a mother's networking brunch with wine and cheese because that's just not what young people do. It was at this moment that I realised how important it is to have young people involved in decision making and prototyping in our organisations.
To make it simple (something young people love doing) here are three reasons why young people are critical to have in any organisations decision-making process.
1. Fresh perspective
Young people may not be fully aware of all the nooks and crannies in policy (some are, but not all) and procedures but we do know how to think from a fresh perspective.
Think about all of the highly qualified professionals working in our organisations who have been doing the same 9 to 5 job for the most part of their careers. While they may have years of experience and know everything there is to know, if we do something on repeat for so long, after a while our brains become conditioned to think a certain way and this is when we begin to run out of ideas.
Pair a young person who has no experience but a fresh perspective with a super experienced person who's out of ideas and BAM watch the magic happen.
2. Unbiased ideas
Young people aren't biased towards particular models or methods that they've used for years. They don't know or care about old ideas that haven't worked in the past because their life so far has been about learning how to do things for the first time.
This can be a good thing, they are less scared of change and will pretty much give anything a crack, because really what do we have to lose? (That HECS fee ain't goin' nowhere).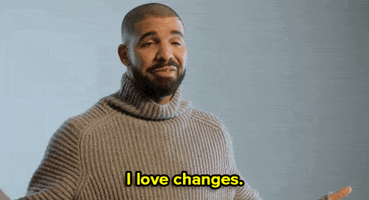 3. Sometimes we're lazy 
Nowadays, young people are often stereotyped as being lazy. While I don't fully agree with this connotation in some ways I think this stereotype is right.
However, I like to think of young people's laziness as innovation in disguise. Young people are always thinking of newer, simpler and sometimes better ways of doing things. Something I think our organisations need more of.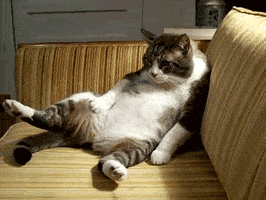 In the end, young people may not yet fully understand the concept of 'business casual' or know how much pasta to cook for one person but our perspective and ability to think up game-changing ideas is a force to be reckoned with.  
***
This article was written by Emma, a Youth Associate with YLab.
YLab is a social enterprise that is building an ecosystem for young people, and those working alongside them, to fix the world. To find out more about the work of YLab and work out how you can get involved head here.