The AFL Women's League kicked off on Saturday night with a whopping 1 million viewers tuning in to an exhibition match, the most of any Saturday night AFL game this year.
However, last week we found out that the majority of players will be paid just $5,000 for the 8-week season in 2017. In comparison, the average male player currently earns $302,204 for their 22-week season.
And, unlike the men, the women's league will not be provided with private health cover. Which, you know, seems kind of important for a professional athlete.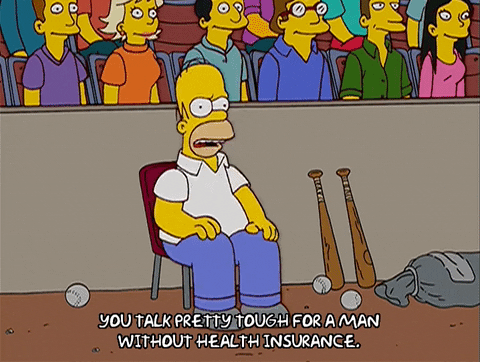 It's news that has sports and gender equality enthusiasts everywhere feeling pretty torn.
Women in AFL isn't all that new, as illustrated by this very visually comprehensive infographic, mapping out women's involvement in the sport. It covers the first recorded football match to include women during WWI in 1917, to just last year when Tayla Harris and Daisy Pearce were the first ever female footballers to present awards at the Brownlow Medal awards night. But women's involvement in AFL has taken a really long time to progress. See: first female players to present awards at the Brownlows being just last year.
So if you cast your minds back a few months to when the AFL announced the eight teams that will be part of the Women's National League, you can imagine that many people were quite pleased. If you missed it, you can head here to read our article on it. Or you can just rest your weary peepers and know that we're excited and we cracked a few sports-related lols. It was a real touchdown (that was one of them).
It's a brand new league and an excellent step in the right direction. But, no health insurance and income protection for professional sports players who, based on the money they'll earn playing the sport, will also need alternative sources of income, is not the greatest.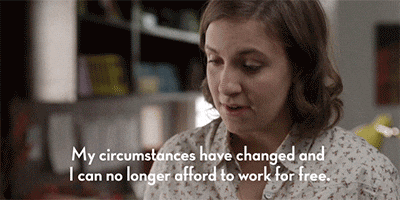 If you think this is right old shame, you can sign this petition, which calls for the league to provide health insurance, income protection and a wage that reflects the true hours of work.
If you're not so sure about whether women in the AFL deserve more cash monies, you can head on over to this article, which debunks all of your arguments and then some.
Or, if you just think women's sport can't possibly generate the funds that men's sport does, maybe catch up on the U.S. women's soccer campaign for equal pay here. Spoiler: it states that in 2015 the U.S. women's soccer team made $23 million in revenue after winning the world cup, compared to the men who brought in $21 million. Yet, the women earn about 25% less than members of the male team. (Although U.S. Soccer disputes these numbers).
Or, if you just want to surround yourself with women who are, and for a long time have been, changing the conversation around women in sport. Then you should probably just get lost in a Serena Williams YouTube watching vortex.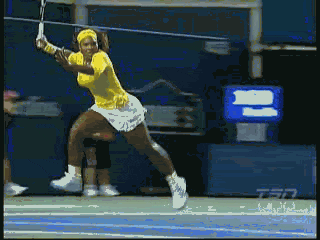 The tennis star and Snapchat queen has won 22 grand slam singles titles, and 14 grand slam doubles titles. Over her 21-year professional life, her winning percentage is 85% in singles and doubles, and 87% in mixed doubles.
She probably put it best after her Wimbledon final earlier this year when a reporter asked what she thought about being considered one of the greatest female athletes of all time. And she responded that she'd just prefer 'greatest athlete of all time.'