I can remember the first time I asked the question: who makes my clothes? It was while I was shopping in London in the dim dark past – before Australia had H&M, Zara and Topshop. My hands were heavy with the bargains I'd scored; jeans for $9, swimmers for $12. My summer wardrobe was going to be so on point!
But everything changed when I walked into a pop-up shop in Carnaby Street selling fun looking t-shirts. I was barely out of the chilly London air when a bubbly sales assistant bounded up and asked: "Did you know that kids are taken out of school to pick cotton for our clothes?"
I shifted uncomfortably, the cheap jeans suddenly feeling heavier in the bag. Were young children and teenagers doing backbreaking work just so I could buy cheap clothes – clothes that, deep down, I knew I didn't really need?
I left the store with a t-shirt made from fairtrade organic cotton, and a pile of reports and flyers about the dirty truth of the clothing supply chain stuffed under my arm. I had now become aware of the dichotomy my life was; while I drank fairtrade coffee and worked for nonprofits, I was wearing cheap clothing that impeached someone else's human rights. I vowed then and there to begin only buying clothing I knew came from a virtuous, ethical supply chain.
Six years later there's more awareness about who is making our clothes and the conditions they're being made in. Ethical fashion has gained momentum and people like Emma Watson are wearing sustainable gowns on the red carpet.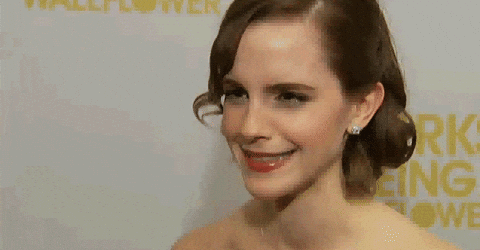 But there's still a lot that needs to change.
Do we think it's ok that 80% of garment workers are women aged 18-35, who toil for many hours in factories and sweatshops, making barely enough money to meet their basic needs? That 85 million children are employed in hazardous work.? Or that in Southern India, girls as young as 14 years old from lower castes are taken from their village schools and forced to work long, dangerous hours in textile mills for less than the minimum wage?
This year Beyoncé launched Ivy Park, her new fashion label in partnership with Topshop. I was shocked when the media discovered that this symbol of female empowerment was selling clothes made by Sri Lankan seamstress in horrendous conditions. One young female worker spoke out saying she could barely afford to live. In response Topshop shot back that they were paying the legal minimum wage. But the legal wage is just USD$92/month  – nowhere near enough to cover even basic needs in Sri Lanka, which cost around USD$290/month.
Personally I'm upset that Queen Bey, with all her feminist rhetoric and girl power lyrics, doesn't do more to ensure respect and decent conditions for the young women who make her clothes. And sadly this is indicative of an industry that sells us cheap clothes and makes a fancy profit off the backbreaking labour of vulnerable people living in developing nations.
So what can we do?
As a young person and a consumer I feel it's our responsibility to ask tough questions like 'Who made my clothes?' the theme of Fashion Revolution here and around the world. And we can make our shopping choices count. Some say it's more powerful than voting: When we buy something, we're voting for the kind of world we want to live in. I want my vote to count.
Many brands are starting to pay attention. H&M have a Conscious Range. Country Road Group have robust labour policies. And there's some great ethical brands like Etiko, Elle Evans and Reformation that I love to buy from who are recycling materials, using organic fabrics and manufacturing in safe factories paying a decent wage.
So here are a few ways that I take my values with me when I shop:
I try to buy from brands that I know are fairtrade accredited, use organic materials or have demonstrated that they employ their workers in safe and fair conditions.
I always ask 'Do I actually need this?' If I'm not likely to wear it 30 times I'll mostly leave it.
I research the brand. This lead me to join the team at Good On You – the ethical fashion app. The app gives you ethical ratings and other info for more than 1000 fashion brands and helps you discover great new ethical brands.
I buy quality over quantity – less stuff, but things that will last. The more we consume from companies producing fast, cheap stuff, the more demand we are placing on them to produce in these terrible conditions.
At the end of the day, cheap clothing should never be more valuable than a human life.