One night in my first week out of home, my girlfriend and I found ourselves in a furniture-less apartment, without electricity, eating a block of cheddar cheese by candlelight for dinner. Glamorous right? Here's how to avoid making the same mistakes that I did.
Do the math
The first step to moving out of your parents' pad is to get stuck into a little bit of arithmetic. To get out of there, the first thing you'll have to do is calculate if you'll be able to cover all the costs of being a full-time real life tenant. First thing's first…Rent. Figure out your financials and get an idea of the amount  of rent you could pay; whether it's $50 a week or $500 dollars a week. Ideally, try to make sure that the amount you think you could pay is under 40% of your income and then you will know for sure which properties won't break the bank. Rent isn't the only thing you'll have to shell out for. Other costs to factor in are:
Bond: Usually about a month's rent of the property.
Bills: The gas, water, electricity and internet are all essential things to comfortably live in your new home, so maybe ask someone you know how much their bills usually are. Bills like gas and electricity are usually paid quarterly, so it can really add up if you haven't factored it in to your month or fortnight's expenses.
Moving expenses: Either find out how much these will cost or find a lot of friends who have cars and shout them a meal/drink after the move.
Household appliances! For example, do you have a fridge!? I didn't for my first month and powdered milk gets real tiring and is just sometimes quite unpleasant.
PRO TIP: Check out some Op Shops for furniture and appliances. I can absolutely say the $7 George Foreman grill I got from the local Savers is in my top ten purchases ever.
Do you really want to move in with ______?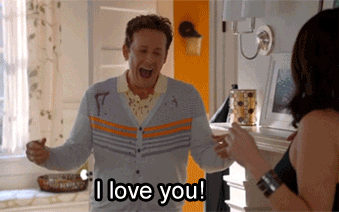 When first moving out it's important to decide if you want to move out alone, with your mates or just into a room in an existing share house. If you're moving with a group of friends, first test whether you can all actually stand  to be around each other for more than 24 hours. A good (or potentially catastrophic) way to test this out is to go away for a weekend with the people you may be moving in with. Or, you could trylocking yourselves in a room with lots of tinned food and board games for 48 hours and see what happens. If you don't kill each other, you could probably live together. If you're thinking about moving into a room in a share-house there's lots of good places to start. Check out sites like Gumtree and Facebook groups like Melbourne Sustainable Share-House Service and Fairy Floss Real Estate where existing houses advertise for roommates. There are also a heap of commercial websites for this (like www.flatmatefinders.com.au). Message boards around TAFEs and universities are handy for this too. And if you're moving out on your lonesome, be sure you can entertain yourself! Living alone is great, but it's also nice to have someone to watch Netflix with. Plus, living with someone else means you will only have to do the dishes half the time. If you're thinking about living alone, be very certain about your finances because moving out all alone might end up costing a lot more than the communal route!
The next thing to do is the exciting bit: Inspect some houses!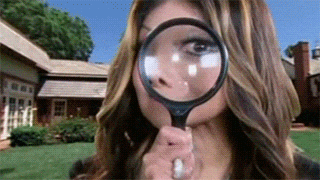 There's a bunch of sites for rental properties, so make sure you look at them all to find all the listings in the area you're concentrating on. It can't hurt to pop in to some of the local real estate agents and see if they have any properties that aren't listed online. Then get yourself a copy of this inspection checklist. It has a bunch of stuff that I had never thought of, and it came especially handy when I nearly picked out a bedroom without light fittings or power points. When you start inspecting houses make sure you look presentable and wipe the goo out of your eyes, even if it is 9 o'clock on a Sunday morning. Always talk to the agent while you're there and try to make sure they will remember you (in a good way). If you think you'll like the property, it's a good idea to have the forms pre-filled and in your sweaty palms, so you can get in first. Be on time. Always be on time.
Applications (Make yourself look good)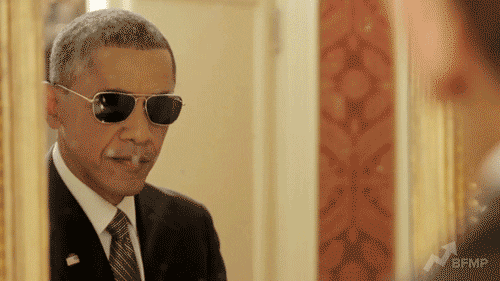 The app process is make or break. The first thing to know about rental applications is that if you don't fill out the whole application properly, nobody will look at it. A really good way to get ahead in this process is to ask the agents or the property manager how they would like to receive your application, either online or by fax or in person it shows them that you want to make their life easy and would be a considerate and respectful tenant. Write them a personalised cover letter introducing yourself. Just do it. Secondly, think about what they are looking for. You will need to show clearly your capacity to pay rent, that you can sustain rent payments and that you are a fairly responsible person. The easiest and most preferable way to do this, other than sucking up to the Property Manager, is through character references. Character references are especially important when you have no rental history as they can demonstrate that you're a capable and responsible person even though you might not have rented before. Some people to include could be:
Your current and previous employers
Your tutors or teachers
Or a friend or a parent who looks good on paper (someone who has a professional-sounding job)
If your parents (or some other nice adult) can act as a 'guarantor' for you, that can help. This basically just means that if worst comes to worst, they'll bail you out if you've got no $$. This obvs isn't an option for everyone.
Make sure you can cook at least 7 meals
It doesn't matter if these are some mie-goreng mashups or some savvy white-wine linguini just make sure you can at least cook a different dish for every night of the week, as eating out every night could leave you short on something like…toilet paper funds.
Final tips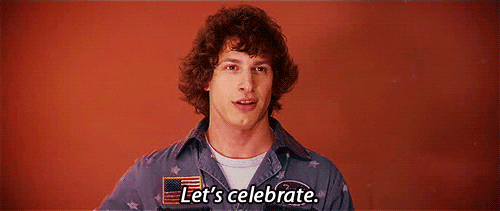 Ask for help! There is a number of organisations that give advice to first time renters. Tenants Union of Victoria has a lot of helpful information and has helpline you can contact with any questions at (03) 9416 2577 and an office you can drop into. You can also check out renters rights in New South Wales, South Australia, Queensland, Tasmania, Western Australia, ACT and Northern Territory. Check if you are eligible for Rental Assistance through Centrelink or check out if you can get a bond-loan from your local housing agency. Lastly, if it doesn't work out don't be scared! Moving out of home is a big step, but if things don't go to plan, don't get put off. Almost 1 in 2 Australians (46%) move back into their parent's house at least once before they're 35. So go forth and prosper, and happy house-hunting!